Vertical Shoulder and Belly Holster, Armpit Holster Tactical Hidden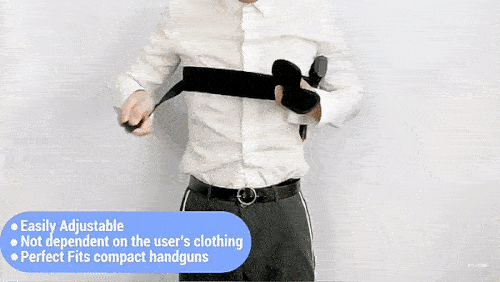 Drawing your gun when sitting is much harder than when you stand, it's a fact. And there're thousands of situations when you need to stay prepared when seated: when you're an Uber driver who may serve hundreds of strangers a day, when you're waiting (in your car) for your girlfriend who lives in an unfriendly and unsafe neighborhood…Vertical shoulder and belly holster design helps prevent the "bad guys" from any reaction and provides you 3-5 "upper-hand" seconds for your self-defense.

Features:
Foldable, soft and breathable, skin-friendly and comfortable, no strange smell, safe to wear.
High-quality hook and closure are enough to make it sturdy and safe to carry.
Adjustable straps The holster is designed with a hook and a loop to close the waist, and the waist straps can be adjusted according to the body shape.
Multi-function: Using the shoulder strap, you can clip the pistol close to your armpit. You can conceal the gun inside or outside the waist.

Specification :
Color: Black
Weight: About 125g
Size: 40-45 Inches
Material: Neoprene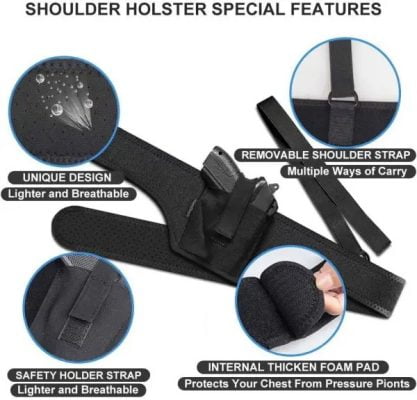 Package Include:
1 x Vertical Shoulder and Belly Holster, Armpit Holster Tactical Hidden