Anti Snoring Device Sleep Snore Stopper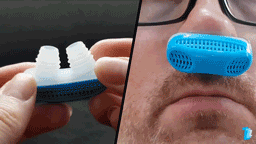 Stop snoring at night, improve your sleep cycles and breathe better with our anti snoring device. Designed to maximize airflow through your nasal pathways, it stops snoring – wake up feeling better and improve your partner's sleeping experience.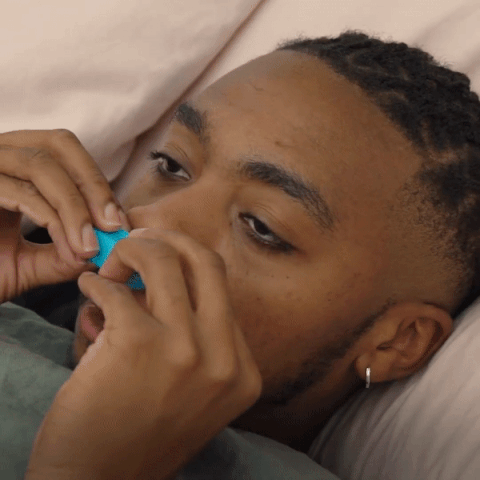 Features:
Instant Snore Stopper: Our snore stopper vents have been scientifically designed to maximize airflow through the nasal passage ways. Inhale more oxygen into your lungs and breathe purified air.
Medicinal Silicone: Our anti-snoring device is made of soft medical-grade silicone that is flexible to fit on different sized nasal passages and non-irritating to use.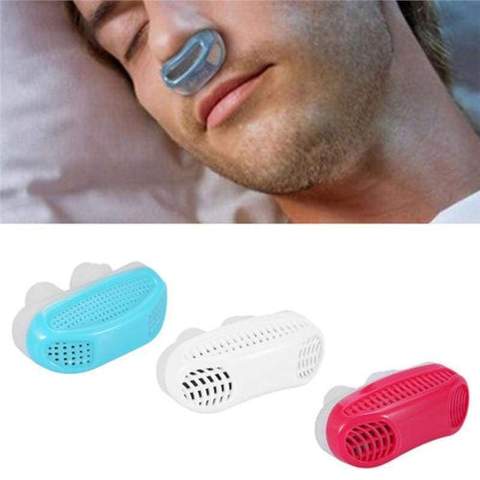 Easy to use: Simply insert the vent into the nostril and sleep quietly. Snoring may disturb sleep for the snorer and people around them, causing daytime sleepiness and reduced mental alertness. Our snore stopper is designed to eliminate snoring fast and simple.
Improves Sleep Conditions: It is especially designed to treat sleep apnea, snoring and nasal congestion.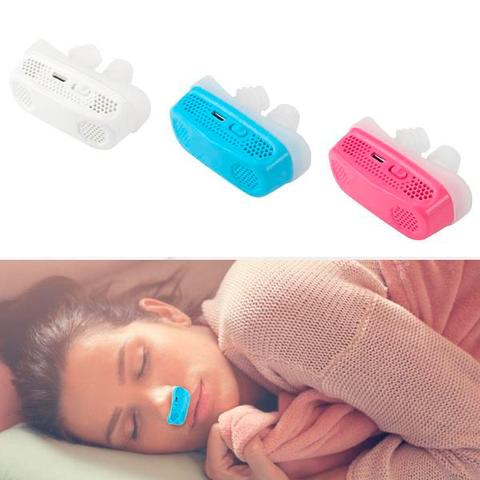 Specifications:
Material: Silicone
Color: blue, red, white
Power supply mode: not charging
Size: 5x2x3cm
Weight: 30g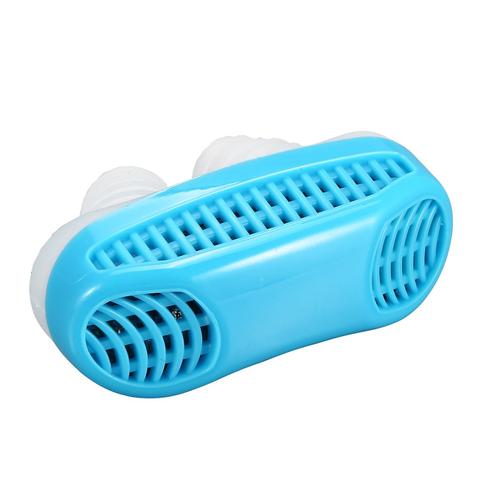 Package Includes:
1 x Anti Snoring Device Sleep Snore Stopper