LED Light Therapy Facial Mask for Anti-Aging, Acne, and Wrinkles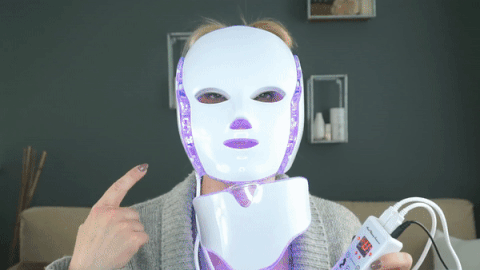 Use it for just 15-30min a day to leave your skin feeling soft and looking radiant! No need for you to spend money on expensive skin products and treatments with our phototherapy mask! Our mask uses natural light waves to rejuvenate your skin!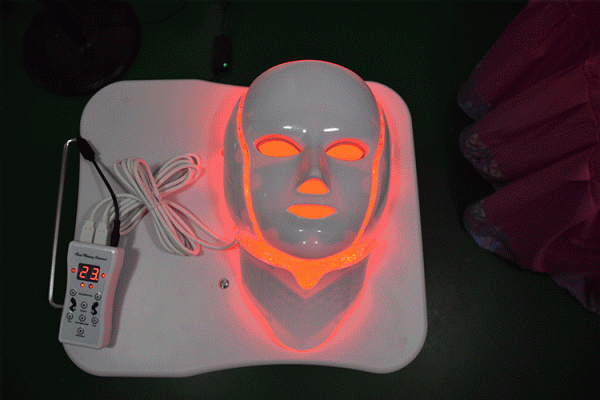 Spa Quality Skin Treatment At Home: Inspired by Korean beauty technology, the LED Light Therapy Facial Mask provides 7 different light colors to treat a myriad of skin problems. Its UV-free, non-heat producing LED light penetrates your facial tissue to boost collagen, clear and tighten your skin, reduce lines and wrinkles, and improve skin color.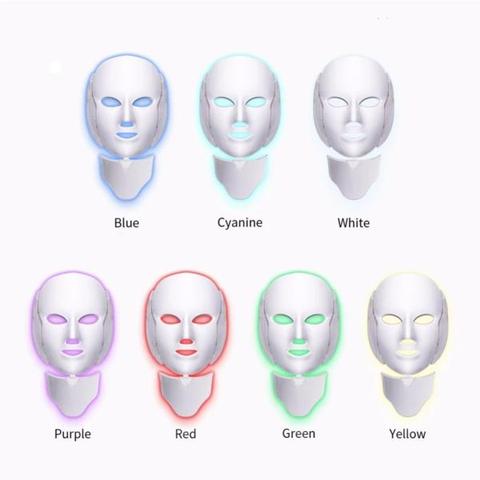 Safe, Natural, Comfortable and Simple to Use: Our light therapy face mask uses the latest in light irradiation technology and high-quality materials making it safe, comfortable, natural, and reusable. Your skin absorbs the light energy, which then treats your skin condition depending on the color that is used. Use for a maximum of 15-30 minutes per day to see results. (NOTE: Do not use if you have a thyroid condition or have an eye condition)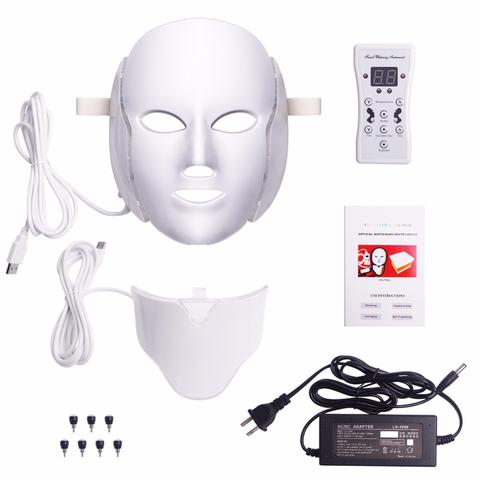 Multi-Purpose Skin Treatment: 150 LED lights upgraded to emit the most optimal wavelengths with 5 levels of intensity.

Red Light – Increases blood flow and collagen production
Blue Light – Calms and tightens skin
Green Light – Improves pigmentation, fine lines, and anti-aging properties
Yellow Light – Smoothes skin and reduces redness
Purple Light – Improves lymph metabolism
Cyanine Light – Soothes the skin, helps with allergies
White Light – Accelerates tissue metabolism

Eye Protection System: It features opaque protective pads around the eye area to act as protectors from light intensity, delivering a comfortable experience.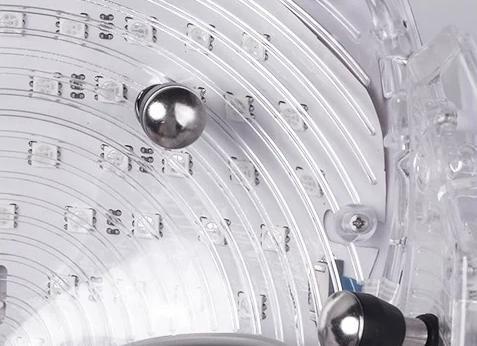 Effective microcurrent functionality: It propagates a microcurrent that erases fine lines and wrinkles, while firming your skin and defining your features. It improves muscle tone, reduces puffiness, increases cellular activity, and tightens pores. The micro current function can be shut off or on, optionally.
LED Chip: Its high-quality, narrow-spectrum LED chip outputs strong, constant energy, targeting all areas evenly with no blind spots, achieving a professional cosmetic effect.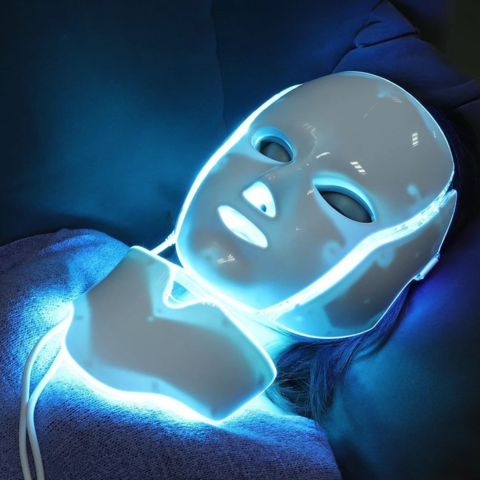 Package Include:
1 x LED Light Therapy Facial Mask for Anti-Aging, Acne, and Wrinkles