Facial Hair Removal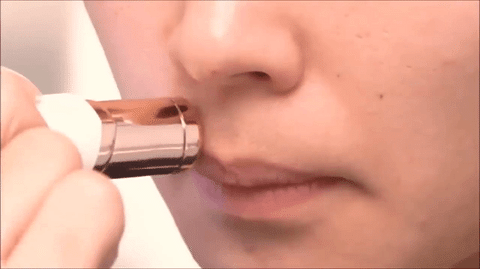 Do you want to remove hair with ease, with no razor burn and no ingrown hairs? You now can from the comfort of your own home with little to no pain! The Easy Facial Hair Removal can be used on any body part (including your Face and Body) in just a few minutes, all from the comfort of your own home! The Easy Facial Hair Removal has 10+ years of flashes when used as recommended so you will be able to be hair free for a very long time!
Easy Facial Hair Removal is the perfect substitute for the more traditional wax and tweezers. No more pain from waxing and plucking! Pull the skin tight and move the device in a small, round way. You can enjoy the process of easy eyebrow hair removal without pain by using our eyebrow trimmer for women.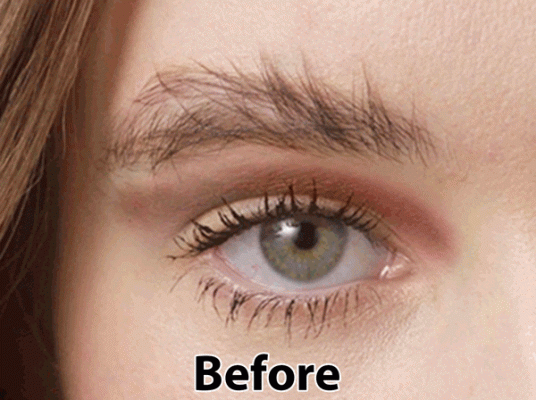 Features:
Eyebrow lip hair remover trimming head can be disassembled, rinse directly underwater, and wipe dry with paper towels. Clean and hygienic, to prevent damage your skin. Two cutter heads can be easily taken down and cleaned with water. You can also use brush to clean cutter head.
The sharp high-carbon fine-sharpened blade of the women hair remover provides a perfect shaving effect on your skin without causing any pulling, scratching, redness or irritation, and is gentle on all skin types.
Eyebrow trimmer is an everyday maintenance clean-up tool to be used The 18K gold-plated head is hypoallergenic and gentle on all skin types. Closely trim unwanted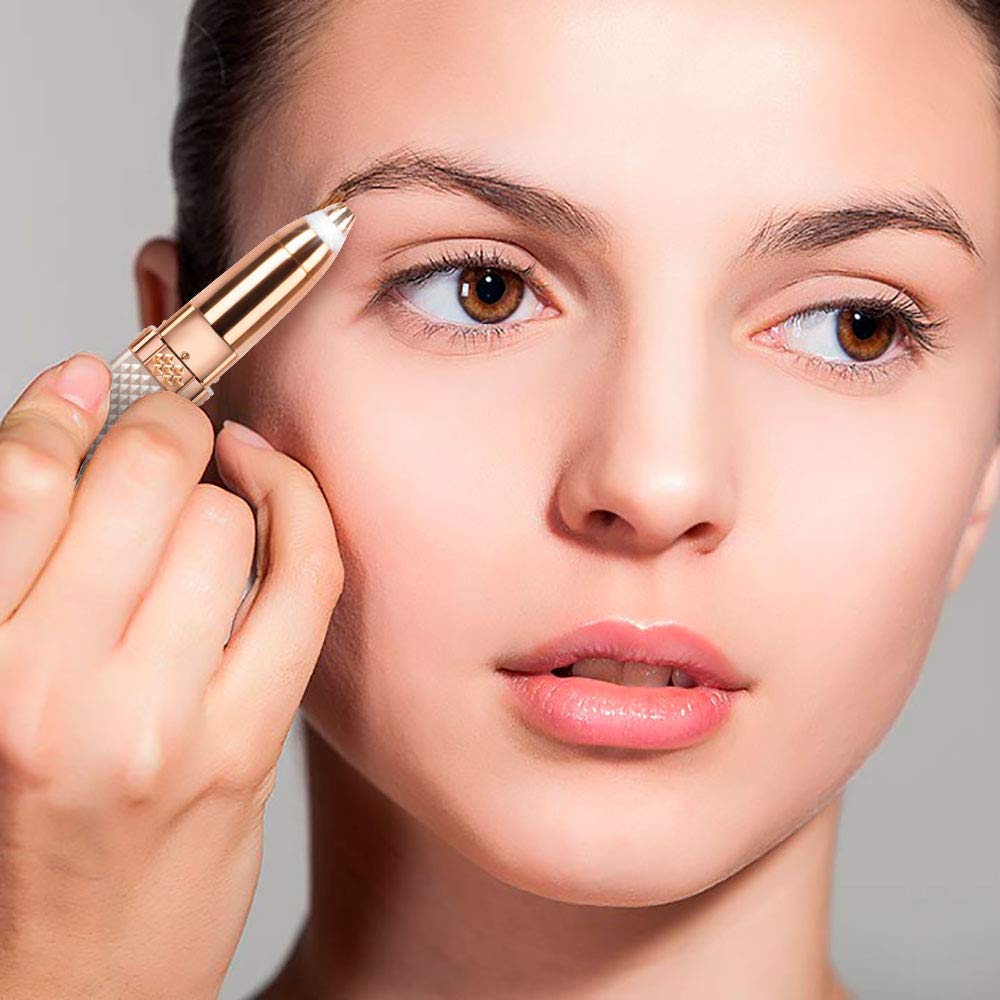 Portable lipstick size makes this eyebrow razor convenient to be put in your bag, during a party, traveling or business trip.
2 in 1 eyebrow trimmer contains two different cutter heads which can be replaced at your will.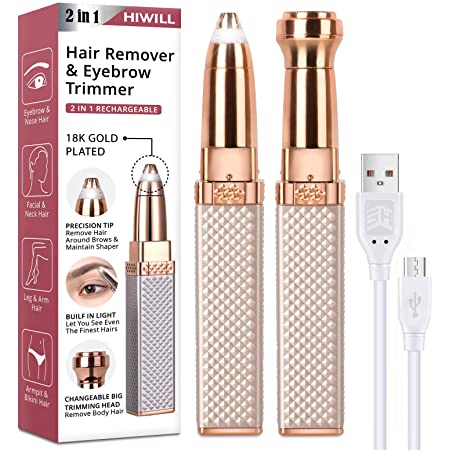 The Easy Facial Hair Removal is powered by a 600mAh rechargeable battery and can be used for up to two weeks when fully charged. Compared with ordinary batteries (250mAh for other batteries), there is no need to worry about the trouble of frequent battery replacement, so it is more energy saving and convenient.
The universal usb charging line is suitable for a variety of devices with USB ports. Just as convenient as your cellphone.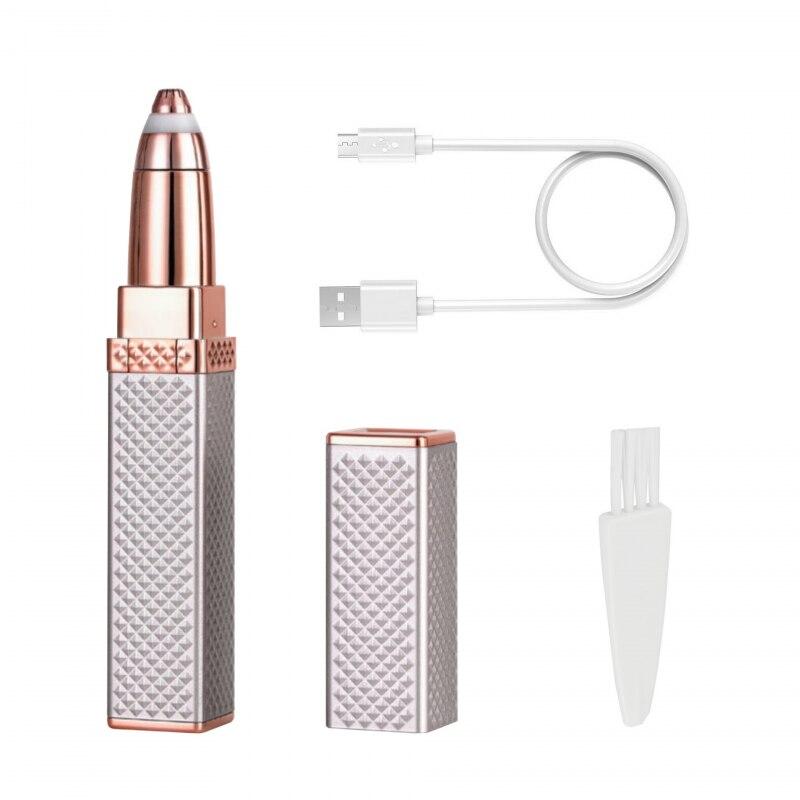 Specifications:
Material: ABS body + alloy tool head
Package Size: 50 x 35 x 190 mm
Cleaning method: The tool head can be removed and washed separately, or cleaned with a cleaning brush
Product size: 20 x 20 x 125mm


Package Includes:
1 x Facial Hair Removal2 x Replacement Head1 x Cleaning Brush1 x USB Line