Best wheel rim protectors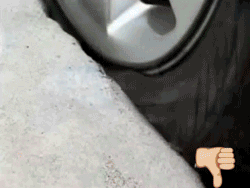 This wheel rim protector prevents your wheel from curb damage. Made from a semi-rigid plastic, it has a wall thickness for the superior level of protection you need! No matter how bad or cramped your destination is, it will be reassuring with this wheel rim protector.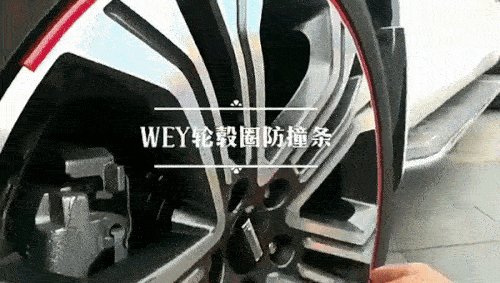 Features:
Car wheel rims are an investment for your car. It gives your car an added edge and an instant boost on its appearance and value. While a good sum of money is required for these slick wheel rims to be in place, the cost of protecting them doesn't have to be as much.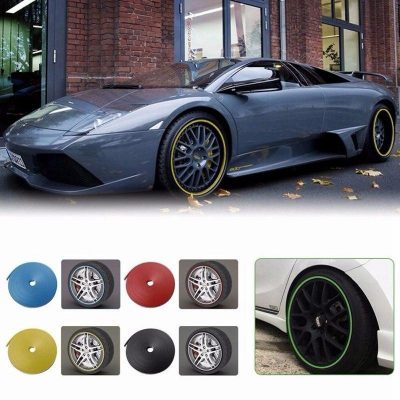 The wheel edge rim protectorsare the best protection you can install on your rims. You can save money from wheel rim damages. Mount the protection it needs, to anticipate those inevitable scratches, especially from those unexpected curbs. Scrapes are expected which is why it's a smart move for even the most careful driver.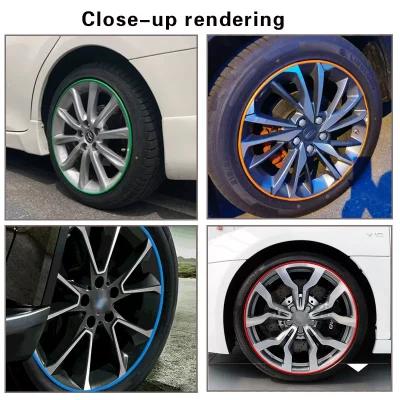 How to use:
Clean up the area where the strip is to be installed. Make sure it's dry and that no dirt or oil on the surface.
Wipe the edge of the wheel hub with alcohol and let it dry.
Once the surface is ready, check where to place the strip and to estimate the length you need.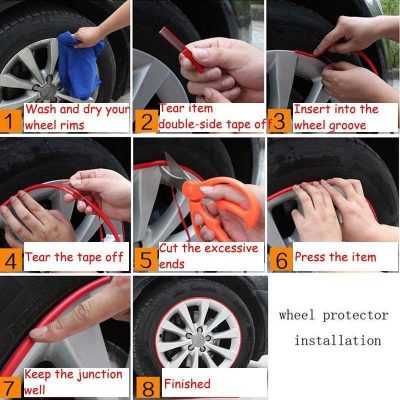 Press the strip firmly once it is ready to be installed. Carefully remove the protective paper at the back of the strip.
Slowly move along the edge where the strip is to be placed while pulling protective paper along.
Cut the excess strip and give another firm press to ensure the whole strip is properly installed.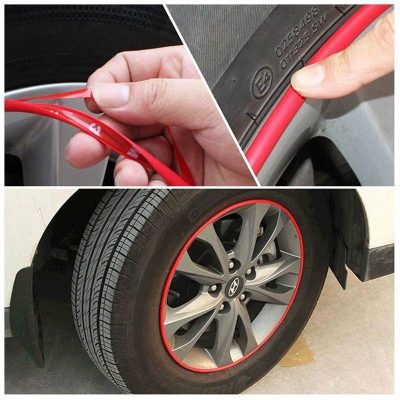 Specifications:
Material: Plastic
Package Size: 300 x 300 x 20 mm
Applicable place: wheel hub
Length: 8 meters
Color: blue, green, orange, pink, purple, yellow, red

Package Include:
1 x Best wheel rim protectors