Standing Weed Puller Root Removal Tool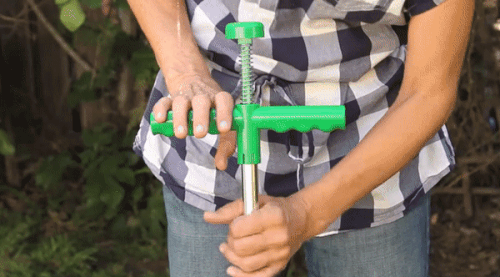 Our Standing Weed Puller Root Removal Tool allows you to take out stubborn weeds from the ground surface by simply twisting and pulling!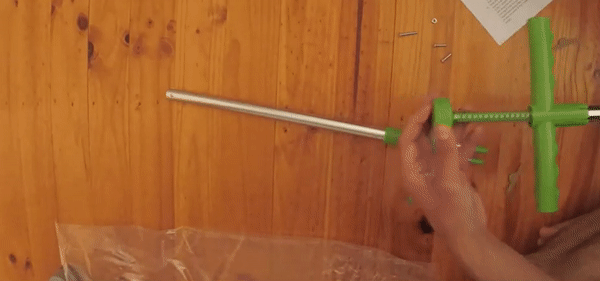 Features:
Innovative Design

– This tool grabs weeds from their roots completely with a 3-pronged head to keep them from growing in the future.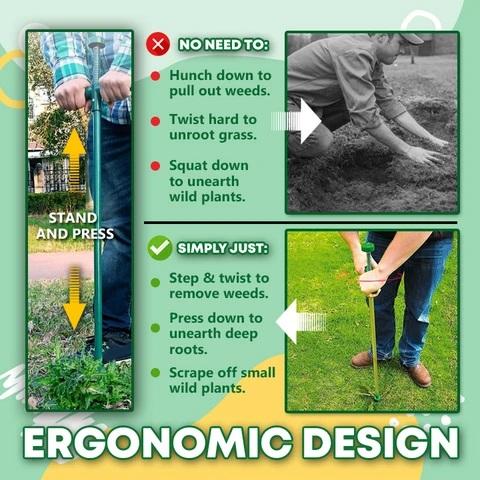 Backache-Free Weeding

– Made with your convenience in mind! The long size of its handle allows you to do the job without stooping and bending, which preventing painful backaches.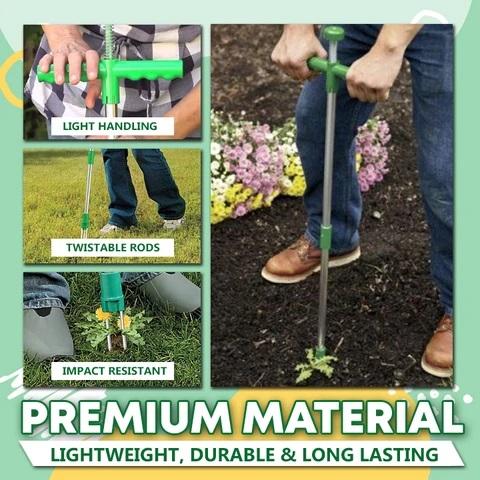 Durable Material

– Made from durable stainless high-strength steel, making it easy to lift.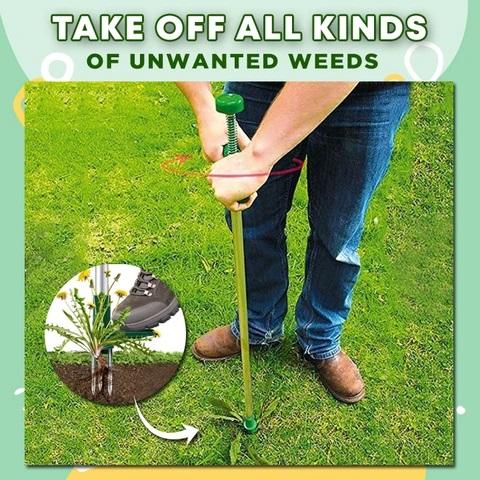 All In One

– With just one tool, you can easily take off all kinds of weeds (dandelions, thistles, flowers, and other plants), so you can make gardening happy again!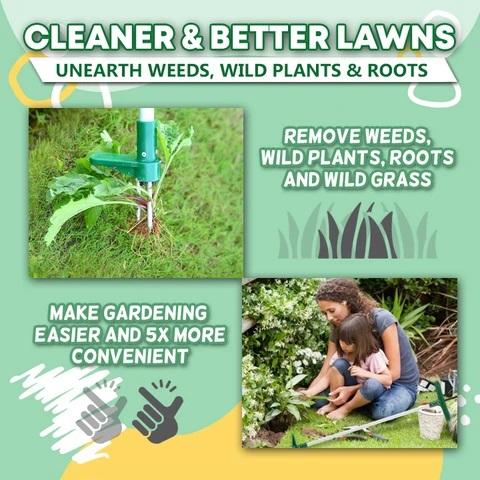 Easy To Use

– This tool is designed with a pressable spring that makes the claw bite the roots. All you need to do is press the spring, twist, and pull!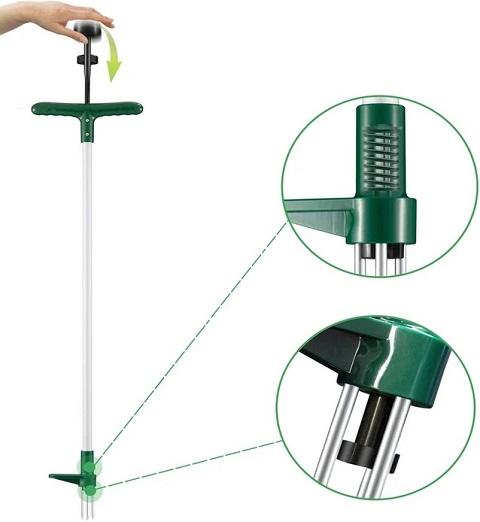 Specifications:
Made of hard aluminum with a plastic ejection mechanism
Size: Folding model: 51×23*4.5cm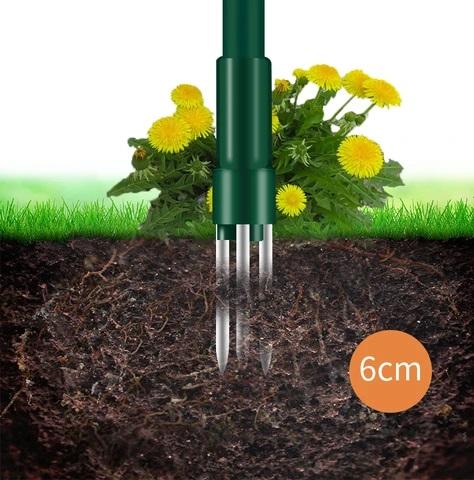 Use:
Step 1: Place a pointed claw over the weed to be removed and push the weeder into the ground firmly using the force of your foot.

Step 2: Twist the handle to one side and uprooted weed.

Step 3: Press t

he button to remove the weed.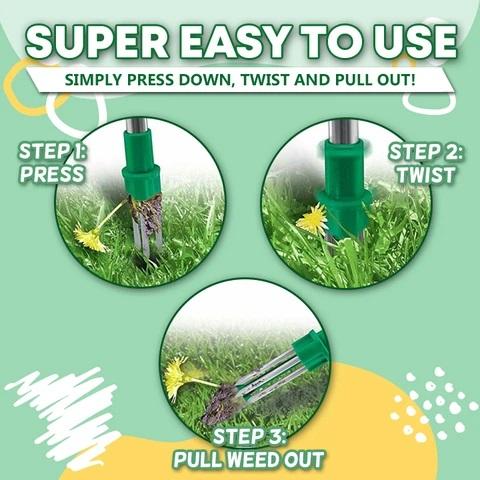 Package Include:
1 x Standing Weed Puller Root Removal Tool – Green