Electric Aquarium Gravel Cleaner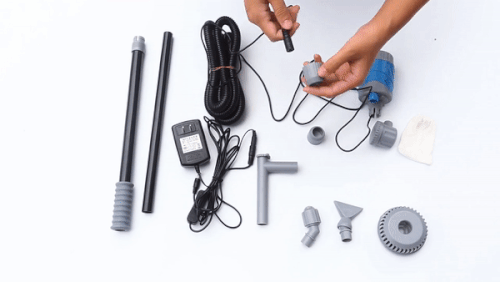 Powerful 28W 449 GPH rated Electric Gravel Cleaner that could give you a huge boost! 180-gallon tank empty-out in merely 30 minutes! It gives you better control with consistent and powerful suction even when the tank water level is low. This is how efficiency comes in to help you thoroughly vacuum your fish tank for a crystal clear pristine "Floating in Air" water!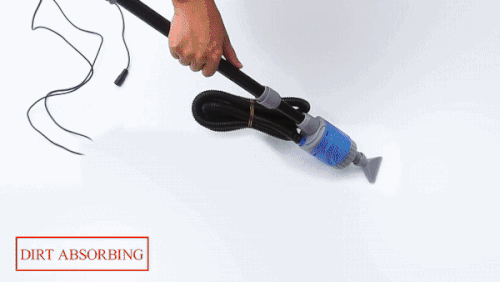 Features:
High power and strong suction for speed: This is a 28W rated high-power gravel vacuum cum water pump with a flow rate of 449 GPH. Needless to say, it will help to speed up your routine water change tremendously.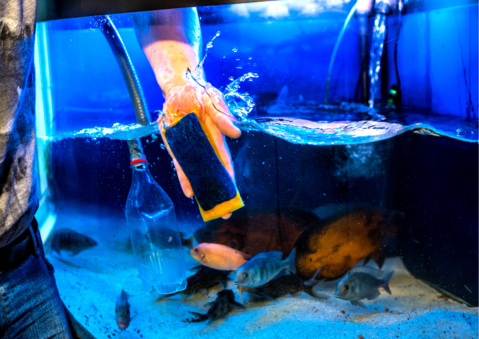 Great length for better ergonomics: It doesn't matter you are having 55-gallon, 125-gallon or 300-gallon tanks. The maximum length is 33″ making it one-size-fits-all. Say goodbye to those days that you need to use a ladder and stretch your body inside the aquarium to reach out the bottom of the tank with back pain!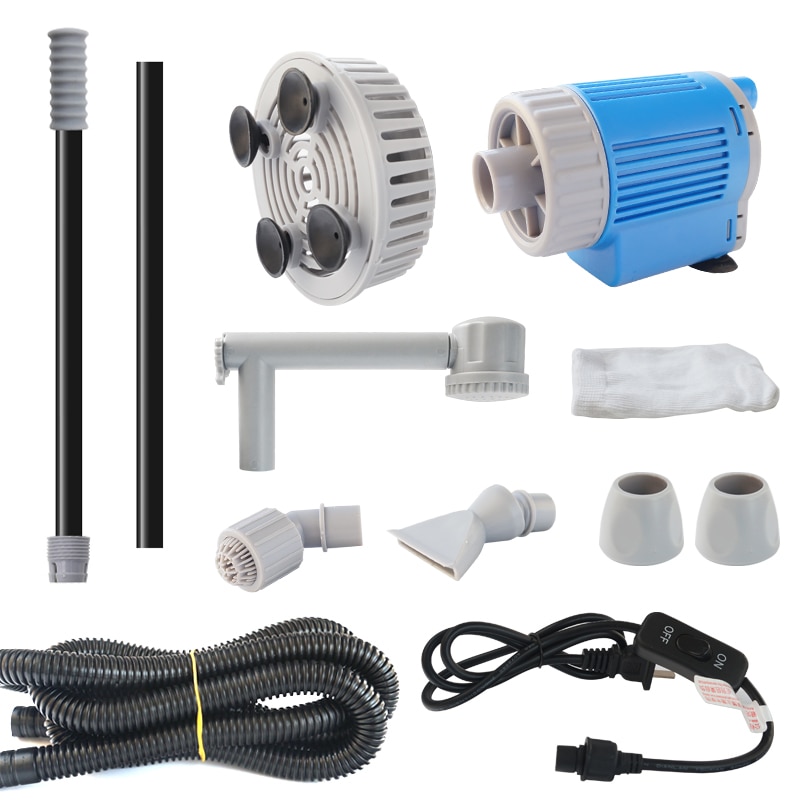 Directly clean up impurities with ease: Seeing your fish tank with poops scattering around is annoying and potentially spike up the Ammonia or Nitrite levels. You can use the gravel cleaner to vacuum out the poops and return back the water to the tank instantly!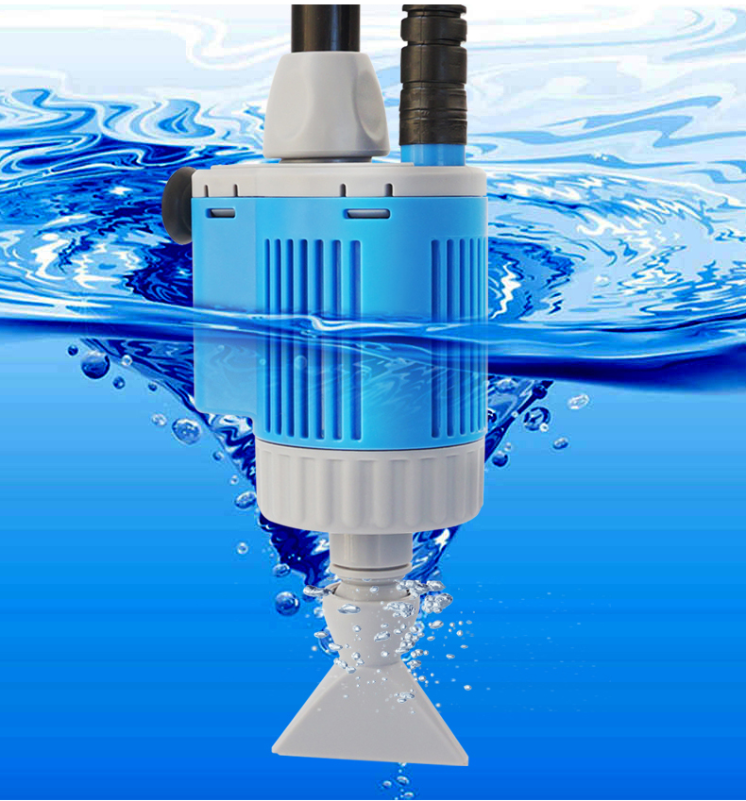 Built-in water flow valve for better control: This sucker comes with an adjustable water valve for better control of the water flow during the vacuuming work for flexibility.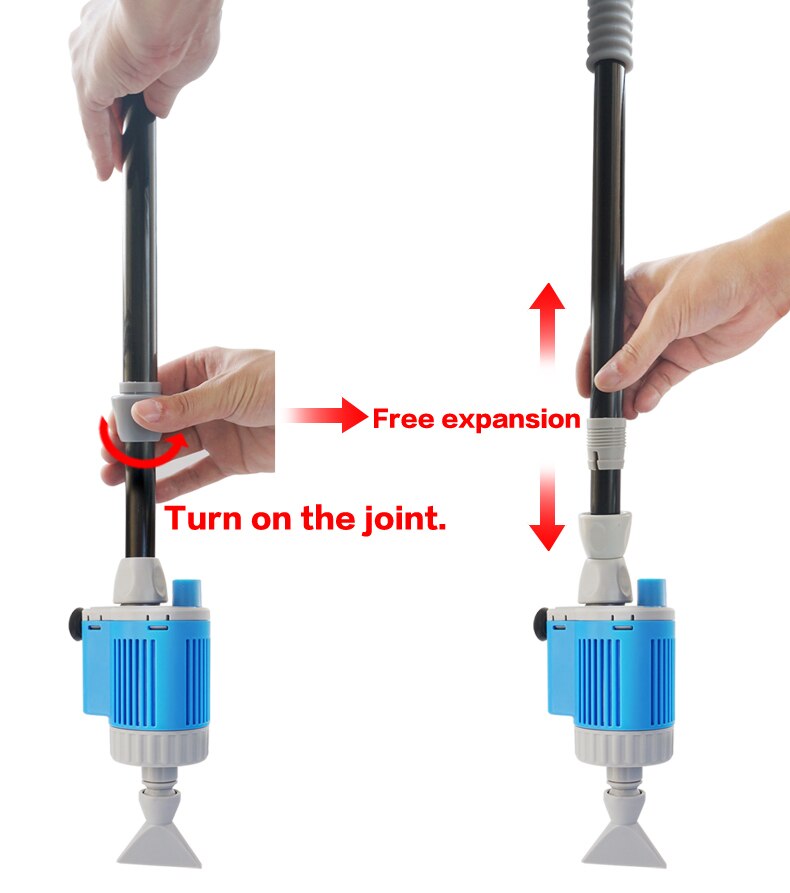 360-degree rotatable duckbill suction port for efficiency: The 360-degree rotatable duckbill suction port makes your gravel vacuuming work so easy. All you need to do is to adjust it to your preferred angle in order to reach the uneaten food, fish poops or feces conveniently.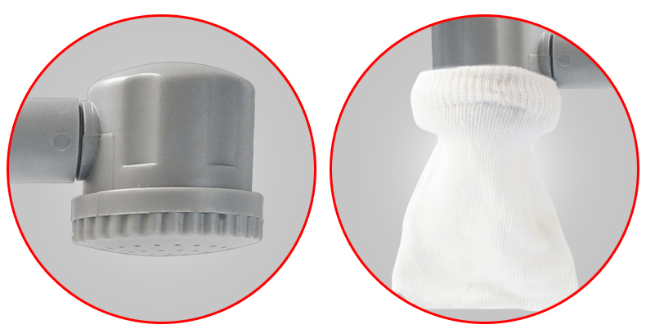 Auto interlock to prevent pump motor over-heated for safety: In the event of water level at extreme low with no more water flows through, it will auto cut off the power supply to prevent over-heated. This serves as a safety interlock to prevent motor premature failure.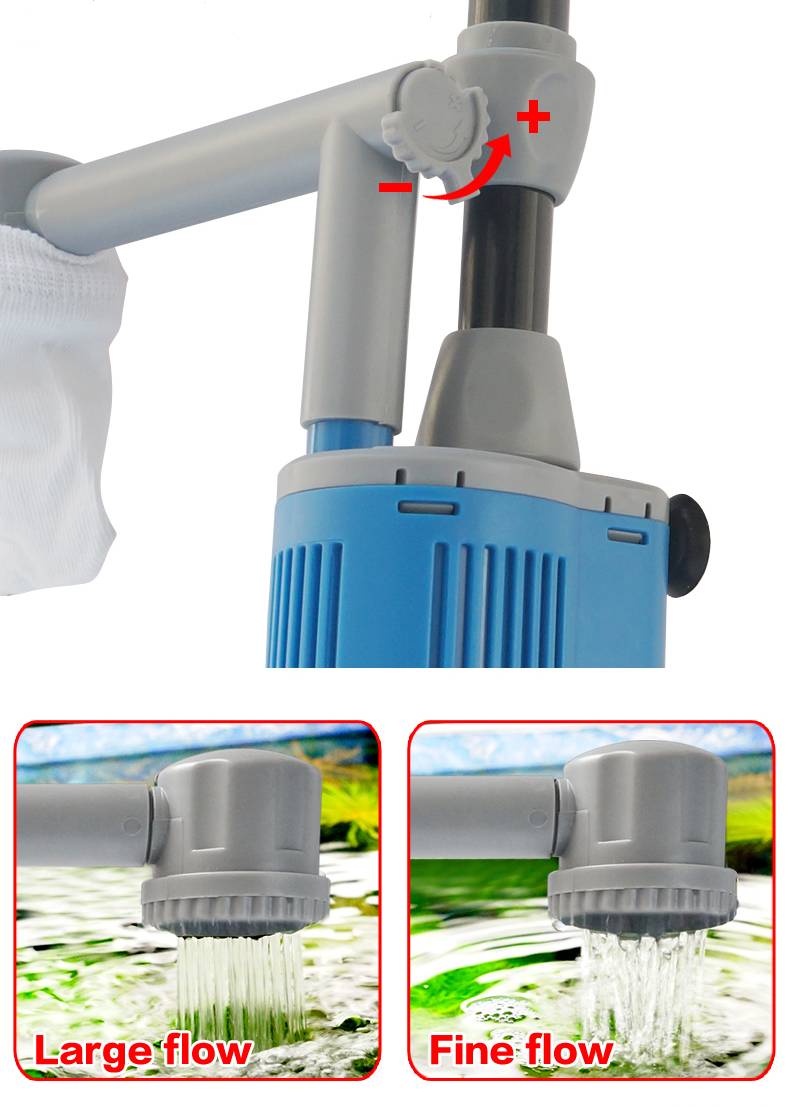 Specification:
Power: 28W
Rated Voltage: 110V
Plug: US Plug (Included)
Flow Rate: 449 GPH
Lift: 4.9 ft
Material: Plastic & Copper
Total Length: 33″
Hose Inner Diameter: 0.6″
Hose Length: 4.9 ft
Power Cord Length: 9.8 ft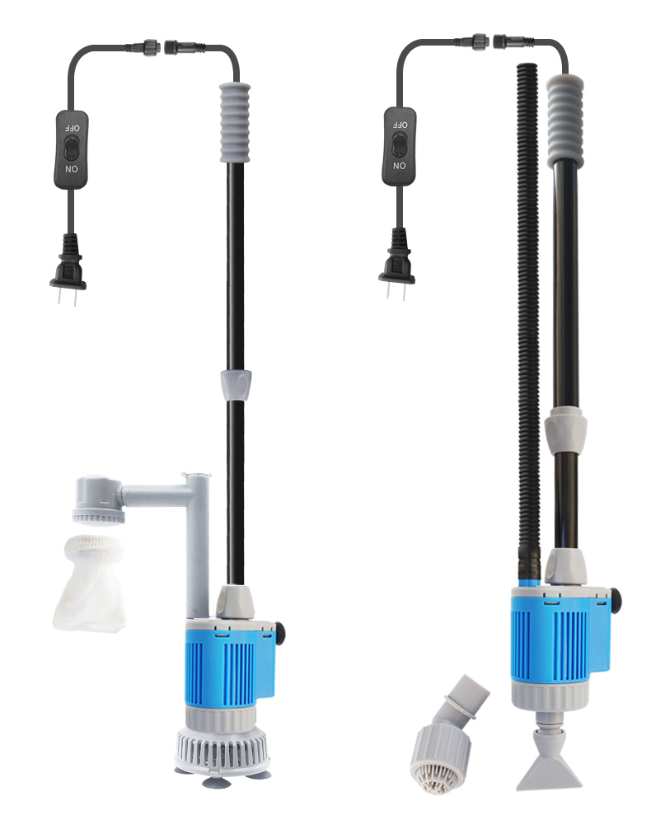 Package Include:
1 x Electric Aquarium Gravel Cleaner – Blue