Infrared Heated Knee Physiotherapy Massager – Pain Relief Rehabilitation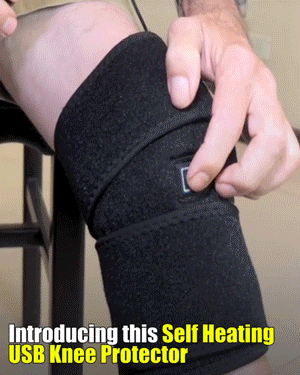 Fast-heating electric knee pad – Heats in seconds, provides ultra comfy hot therapy for knee arthritis pain relief and injury recovery, keeps knee warm, can also be used on calves, thighs, arms to relieve muscle soreness and cramps. Super comfortable for use.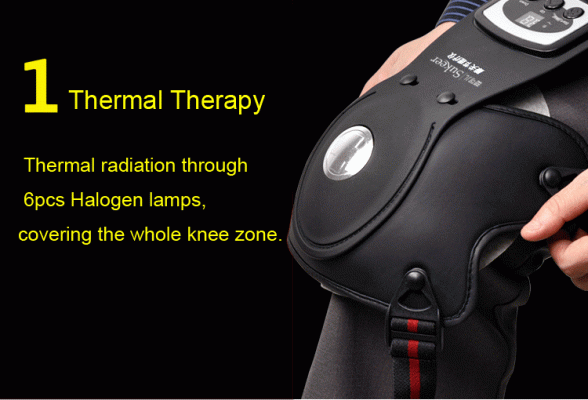 Features:
1 button control and 3 heat settings – Very easy to operate, you can control the heating temp and time totally by yourself. The power button with LED indicator, it can be operated to red-highest, white-medium, blue-lowest temp setting. Short press the button for once can change the heating setting.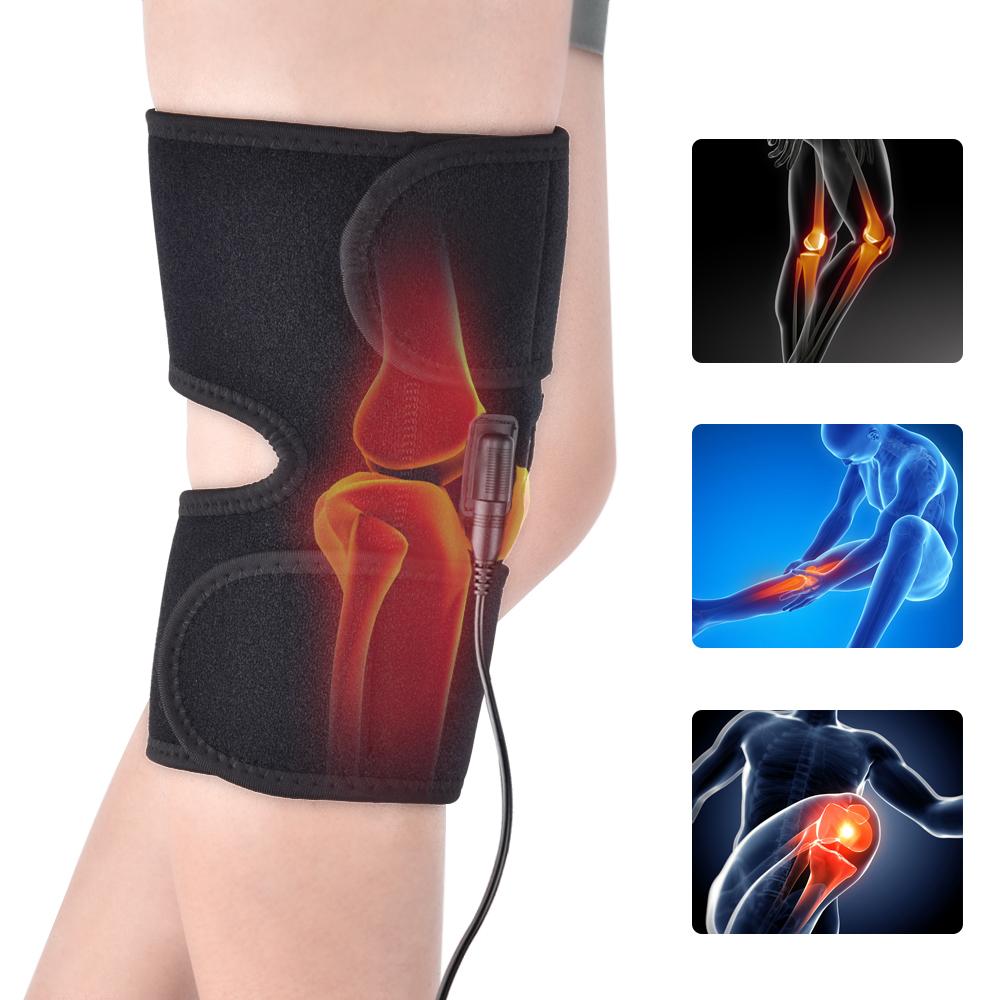 Perfect for relieve muscular aches and joint pains associated with overexertion, strains and sprains as well as pains associated with arthritis, meniscus, osteoarthritis, bursitis, ACL PCL MCL tear etc. Also perfect for outdoor activity such as hiking, cycling, sunning, soccer etc.
Adjustable and stay in place – Two bifurcate straps design, hook and loop closure, the heating pad can wrap around and be locked at any leg or arm positions where you need heat compress, you needn't to hold it by hand any more. With a built-in mash bag, put a ice bag in, you can use it for cold therapy if needed.
Comes with 1 USB cord – The USB cord is for portable use, it can be plugged in any power supplies with usb port, such as power bank, PC, laptop, desktop computer, car charger.
Travel size and long power cord – This knee electrical heating pad is portable, easy to put it in your suitcase or handbag.The power cord is about 6.6 feet (2 meters) long enough to allow you move freely when connect it to a socket. Fits a leg or arm circumference less than 21 inch. Buy 2 if you need 1 pair.

Specifications:
Material: diving cloth
3 heat-settings: red-highest, white-medium, blue-lowest
Size: 59 x 21.8 cm
Package Size: 350 x 300 x 100 mm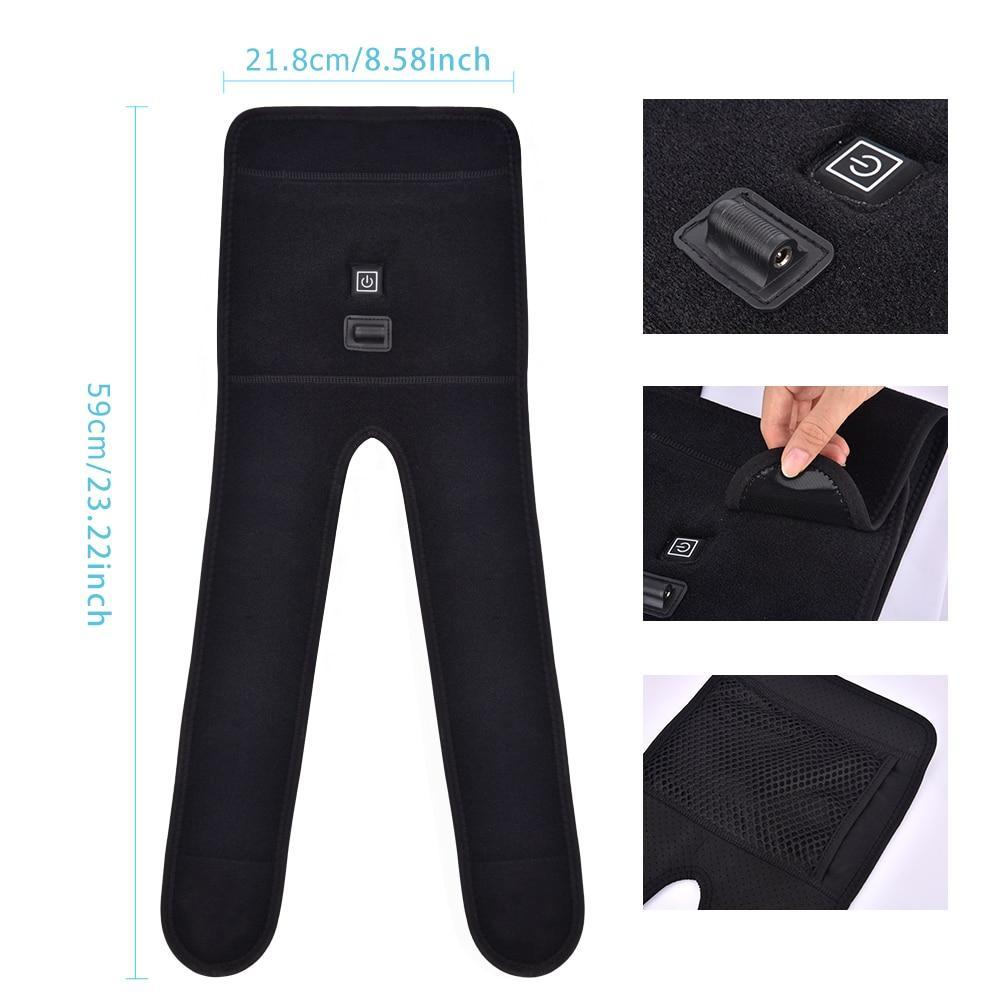 USB output voltage: 5V/DC
Red light – The temperature is about 44℃
White light – The temperature is about 41℃
Blue light – The temperature is about 38℃

Package Includes:
1 x Infrared heated knee physiotherapy massager – pain pelief rehabilitation