V-Shaped Slimming Contour Facial Mask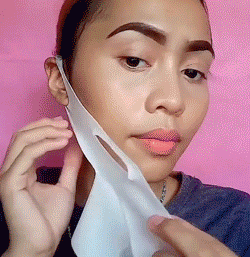 The Miracle V-Shaped Slimming Mask helps you to protect your skin, moisten and maintain the moisture of your skin, repair and stimulate cells regeneration, and improve rough and dry skin problem.
As we get older our skin starts to sag. But not anymore! With V-Shaped Slimming Contour Facial Mask, you can tighten your skin and look younger than ever!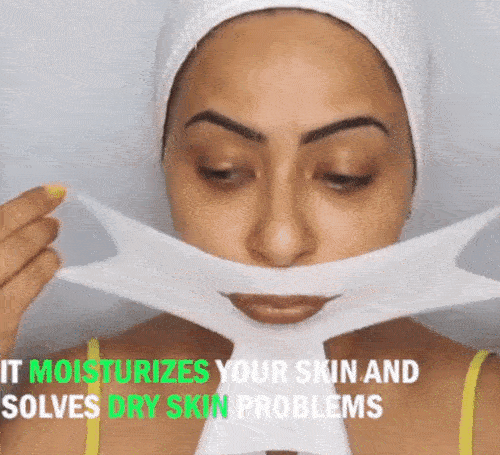 This lifting patch wraps around your chin tightly, making it look slimmer, smoother, and firmer. Stretched skin will become firmer and lose all wrinkles!
Not only that, but it will help in moisturizing your skin and solve dry skin problems.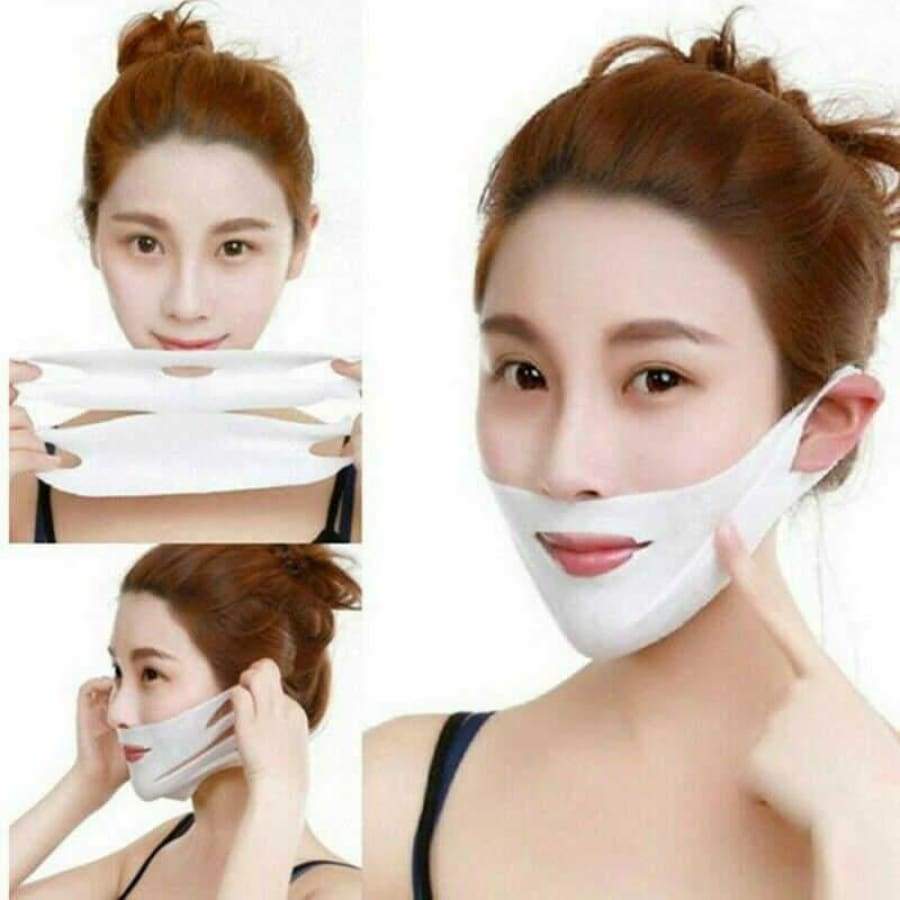 Features:
1. Firming the skin, especially adding firming essence, firming facial skin, alleviating the big cake face.
2. Lift the skin. Lift the skin and massage the facial muscles to relieve the double chin.
3. Eliminate water, reduce excess water, relieve facial swelling.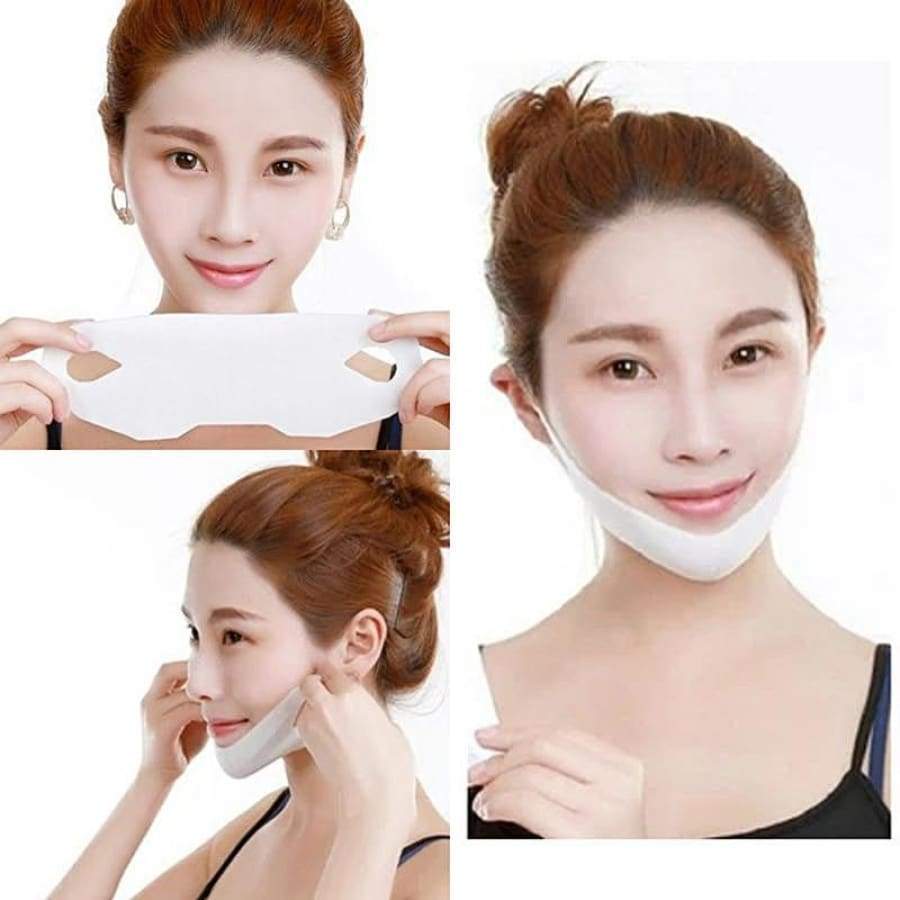 4. Comfortable stretch fabric, stretch tight, firming facial skin.
5. Contains rich essence ingredients is harmless to your skin, people with sensitive skin also can be used.
6. It stretches the skin up to make it firmer and perfectly sculpted, suitable for those who want to reduce facial fat and remove nasolabial wrinkles.
Efficacy: shrink pores, moisturize, brighten skin tone, hydrate, deep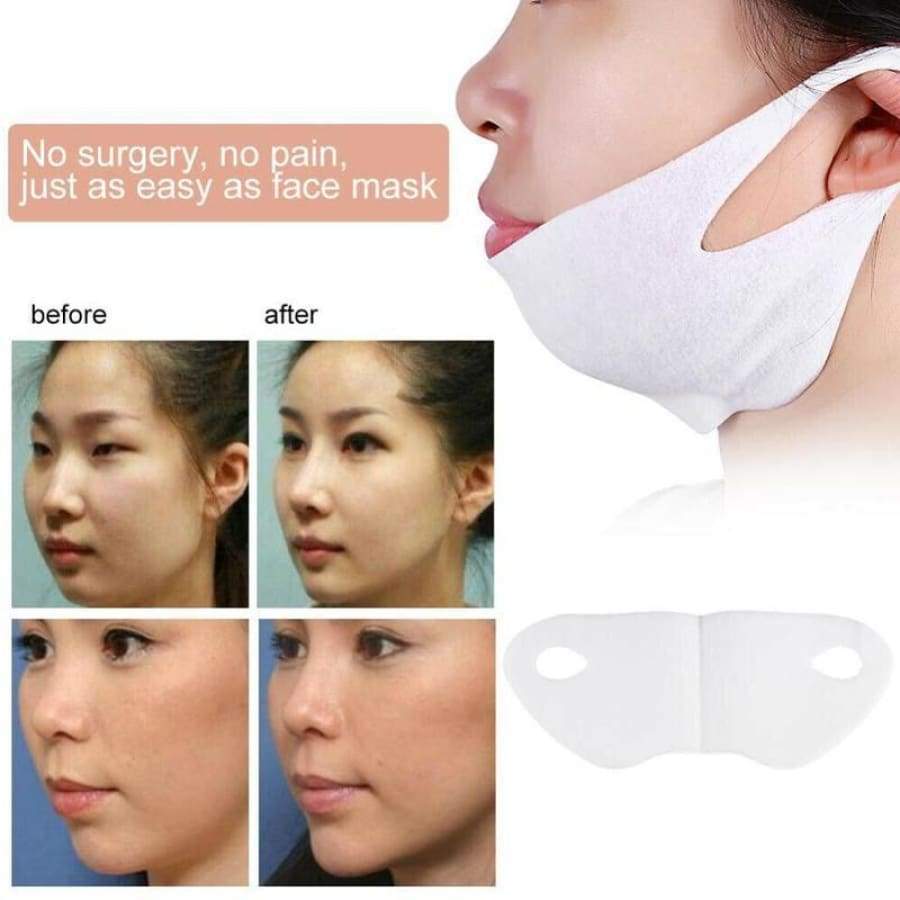 Specifications:
Shelf life: three years
Product category: jelly
Product series: face-lifting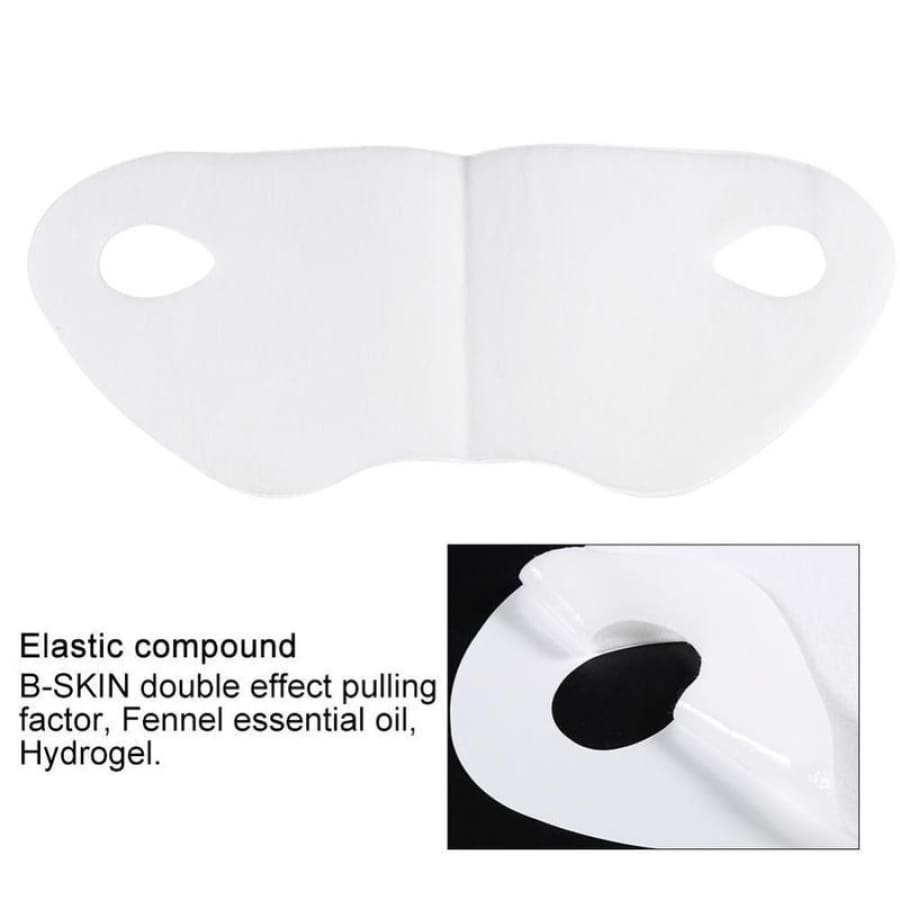 Applicable people: General
Skin Type: General
Efficacy: lifting firming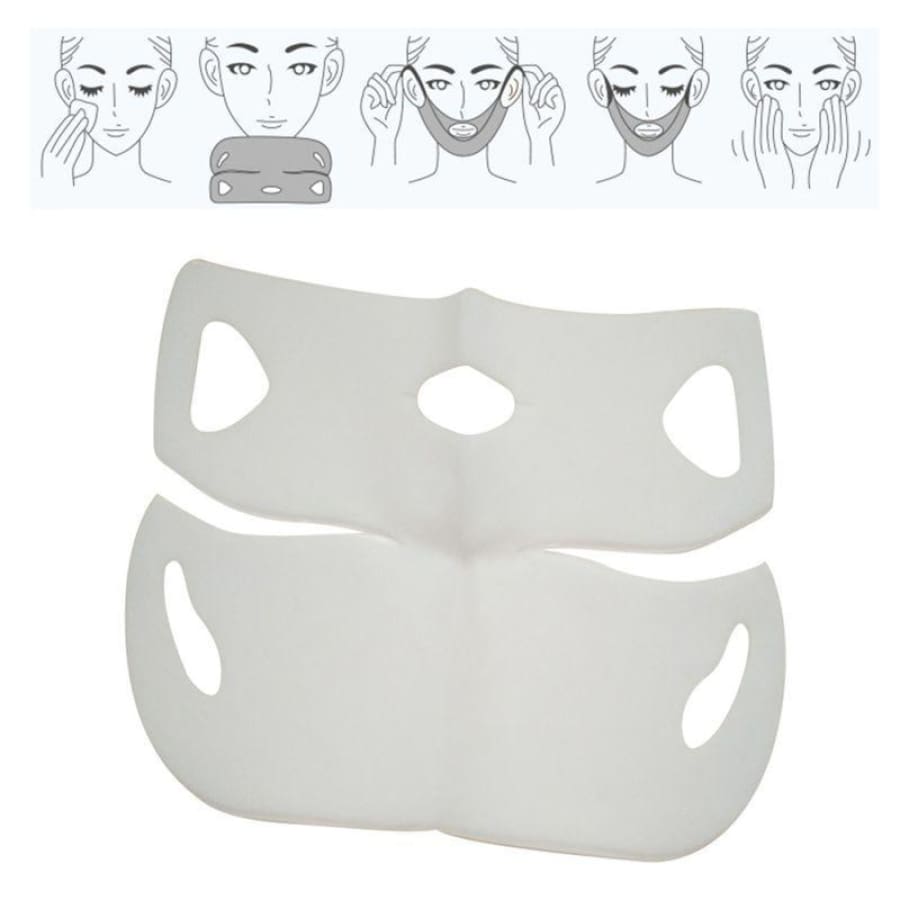 How To Use:
Wash your face and make sure it's clean and dry then remove both of the masks from the package.
Wrap the first mask around your chin and hang it on your ears.
Wrap the second mask above the first mask just below your nose and hang it on your ears.
Wear it for 30 minutes then remove it and store in a cool and dry place.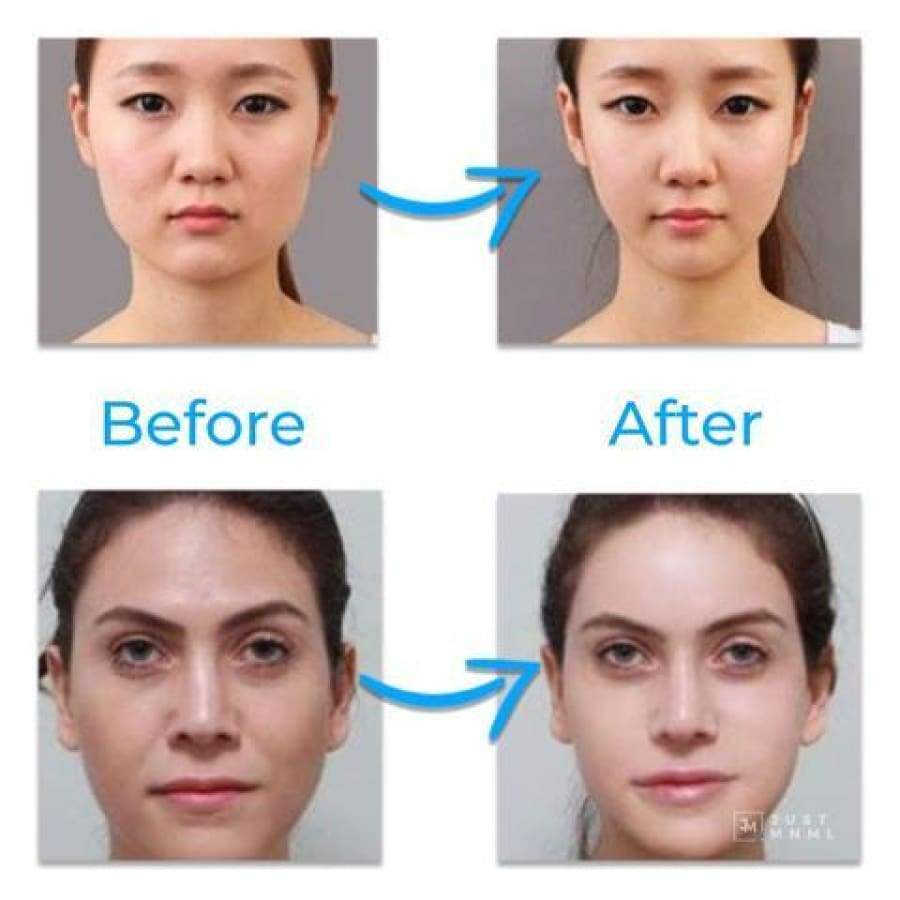 Notes:
1. Please place in places that children and children can't get, so as not to eat.
2. If there is an abnormal reaction such as erythema, itching, irritation, etc., should stop using immediately and consult a professional physician.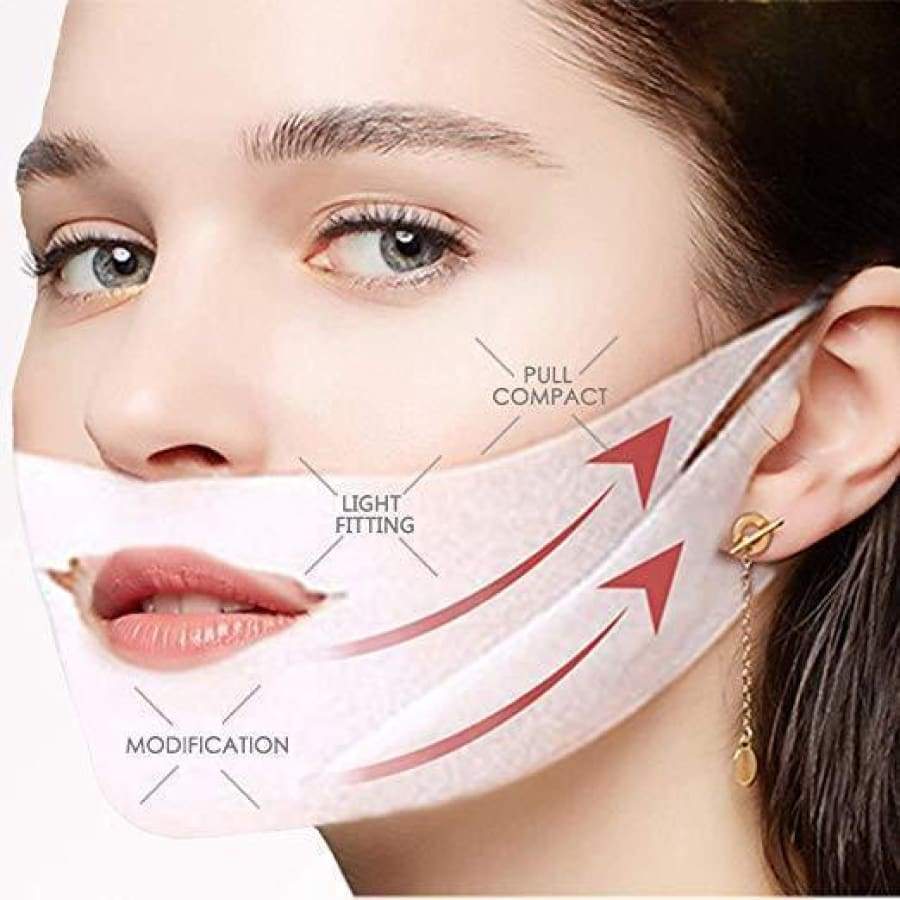 3. The skin has wounds, eczema, dermatitis, and baby, please do not use this product
4. Skin sensitive people, please do a local skin sensitivity test before use, confirm no irritating reaction, and then use
5. Please use immediately after opening.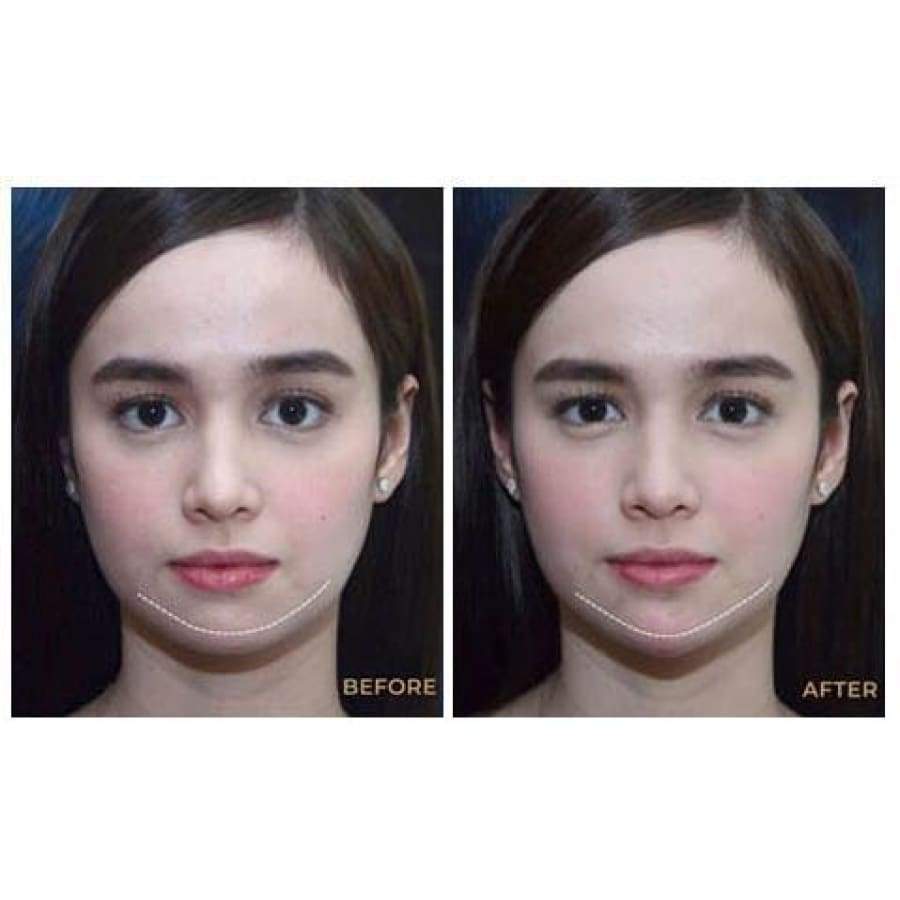 Package Include:
1 x V-Shaped Slimming Contour Facial Mask