Acne Laser Pen Wrinkle, Soft Scars Removal Machine Portable Durable Blue Light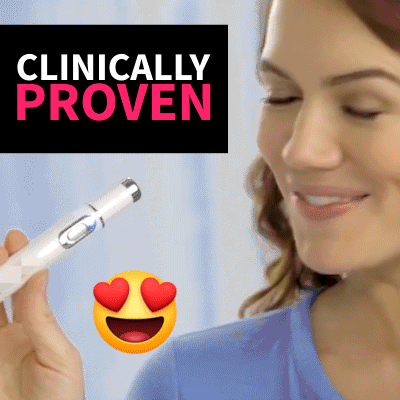 This Handheld laser machine to remove wrinkles, soft scars and acne applies 41.5 cm of blue light with stable 42-degree heat which can reduce spider veins, the grease of acnes, tighten loose skin, shrink enlarged pores, kill bacteria effectively. It can improve skin-related problems including red spots, Rosacea, oily skin, and acne scars. It is suitable for sensitive and acne skin.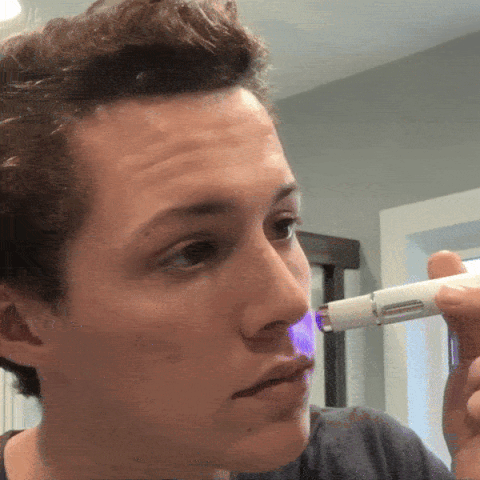 Features:
Promote Combination Of Protein And Bone Collagen, Activate The Skin, Tighten The Loosen Skin.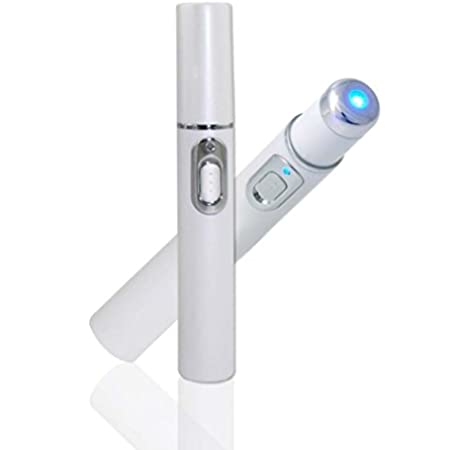 Effectively Inhibit Acne Bacillus And Improve Red Spot, Oily Skin And Heavy Sensitive Skin, Shirk Pore, Remove Acne.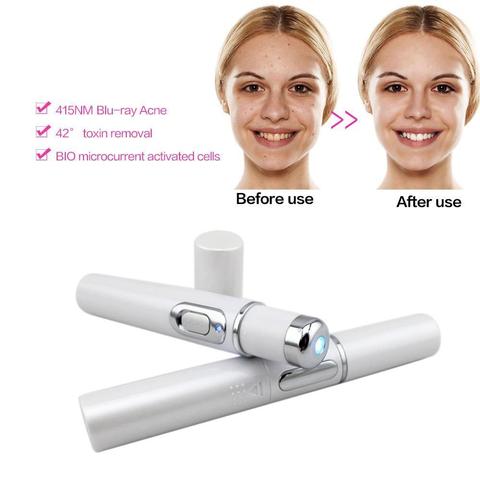 Using The Specific 415nm Blue Light In The Visible Light To Kill The Bacteria In The Skin And Pores.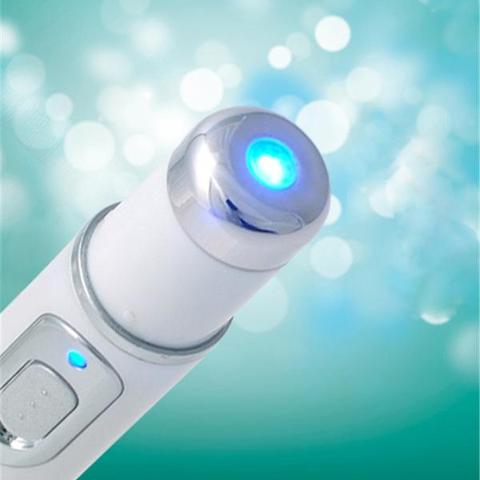 The Stability Of The 42 Degrees Heat Micro Electric Current Can Effectively Reduce The Grease Of Pimples, So That To Accelerate The Natural Die Of Pimples.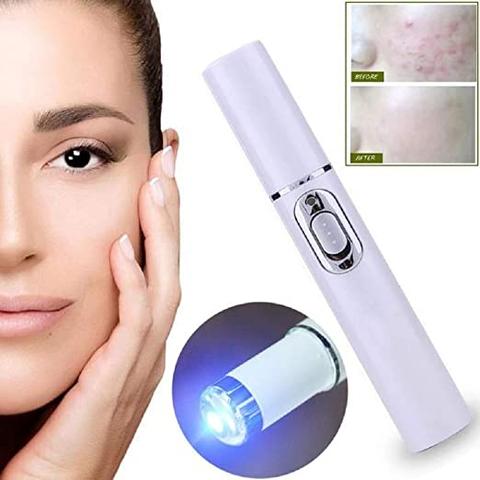 Loose Skin Tightening, Pores Shrinking, Eliminate Acne Bacteria, It Has Great Effect On Oily Skin, Severe Allergic Skin And Red Spots.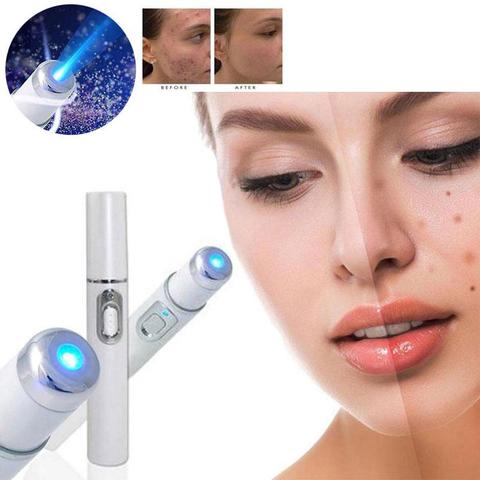 Specifications:
Color: White
Material: Abs
Size: Approx.135*19*19mm
Voltage: Dc 1.5v
Current: 036a
Power: 0.9w
Stalls:1 File
Battery: 1*Aa Battery(Not Include)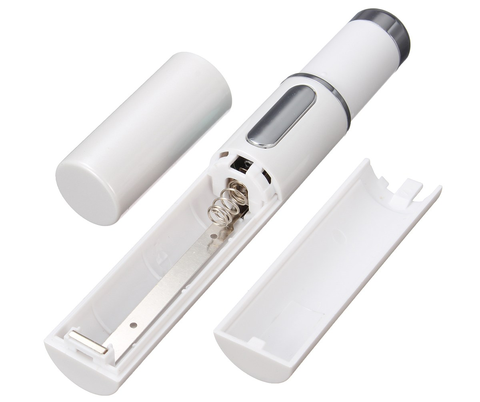 x
Package Includes:
1 x Acne Laser Pen Wrinkle, Soft Scars Removal Machine Portable Durable Blue Light