Steampunk Angler Fish Lamp, Anglerfish Lamp Floor-standing Retro Art Table Lamp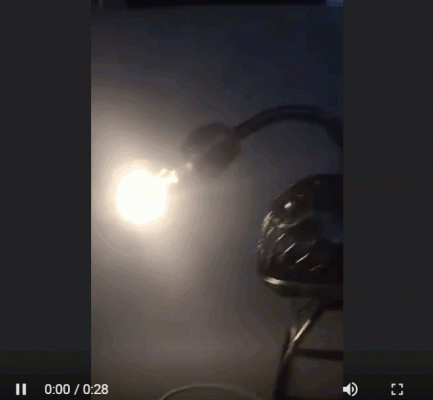 Make your home look more interesting by decorating it with this Retro-Style Iron Angler Fish Lamp! There are three sizes to choose from! This is a unique lamp with an angler fish shape. You can adjust the angle of the bulb on its head as it has a flexible stem. It is also compatible with most power sources as it has a USB plug.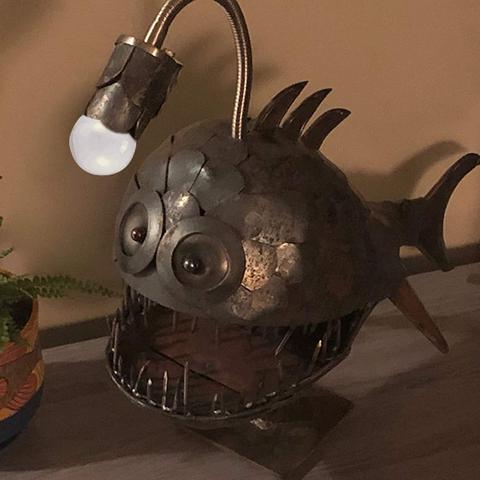 Features:
Easy To Use And Easy Installation: Simple on/off switch is easy to control.You can only use the on / off switch with a simple lamp power line.It is very easy to install,not too complicated,and provides a lot of convenience.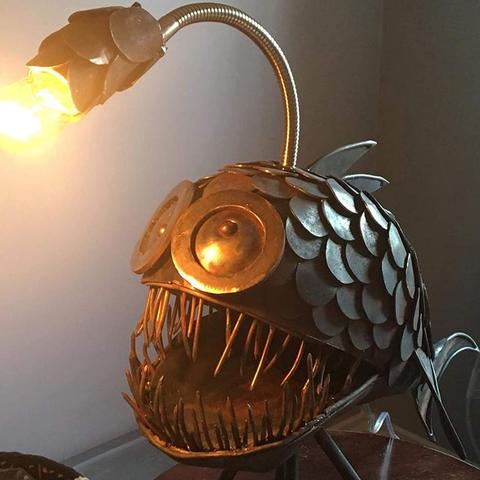 Multi Application Scenes: We are committed to offering premium products with excellent value.This steampunk table lamp can be used in indoor lighting including bedroom, loft, basement,bar,restaurant, cafe and so on.themes and scenes you want.It will match your unique and personalized style room and can bring a lot of inspiration to creative people,Your friends will praise it for sure.
Best Gift Choice For Housewarming: It is the best gift for christmas,birthday,mother's day,valentine's day,labor day.Give a gift that's extremely practical but also not forgotten!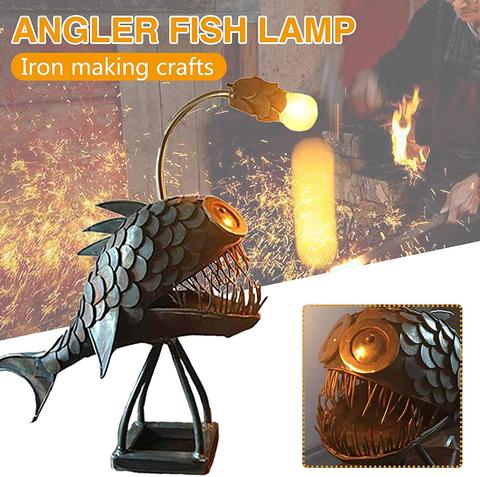 Product description:
Material: metal
Small size: 15x7x11cm
Large size: 30x15x20cm

Package Includes:
1 x Steampunk Angler Fish Lamp, Anglerfish Lamp Floor-standing Retro Art Table Lamp