Interactive Mouse Pounce Cat Toy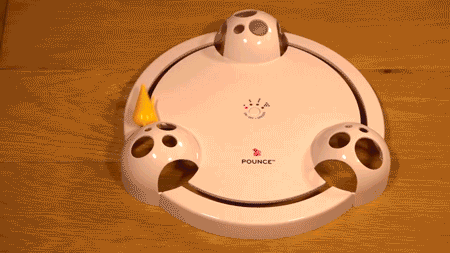 One Of The Best Toys To Keep Your Cat In Shape And Engaged. This Automatic Cat Toy Mimics The Natural Hide-And-Seek Movement To Get Your Cat's Attention!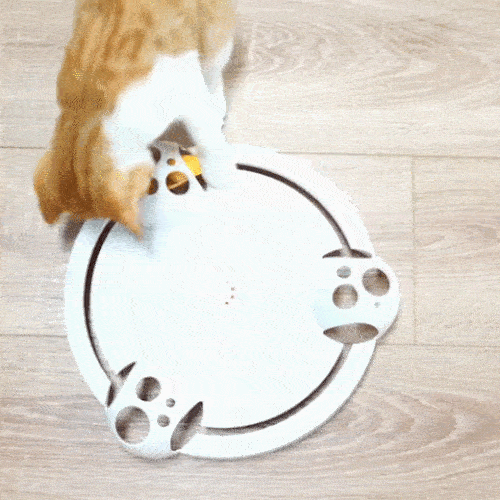 Features:
Super Durable – Built to Last For A Long Time!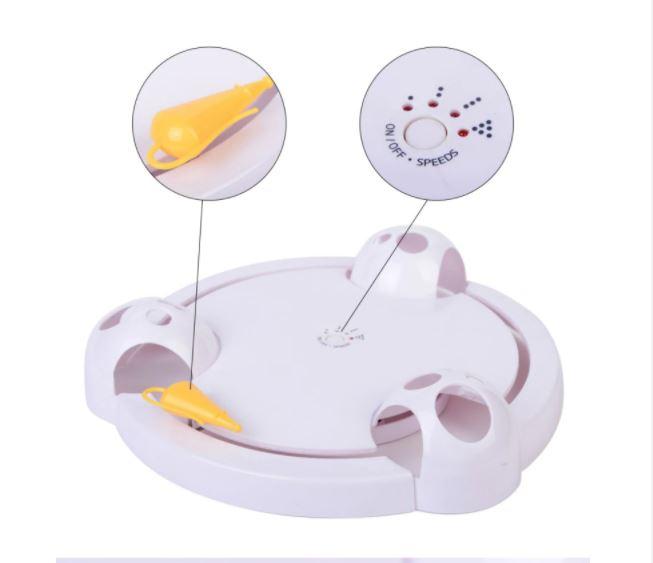 4 Variable Speed Settings (Slow, Medium, Fast, Random) To Suit Every Cat's Play Habits.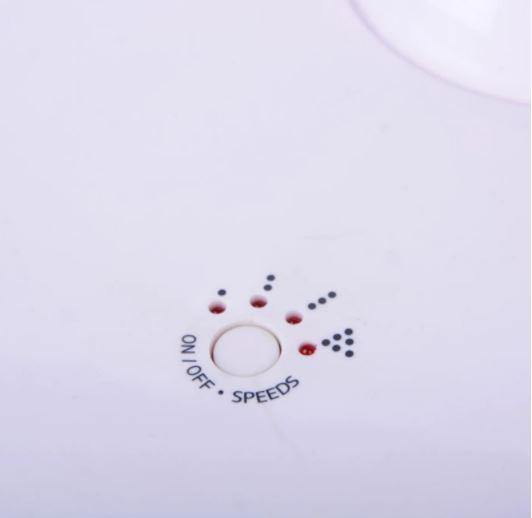 Automatic 'Turn Off' Function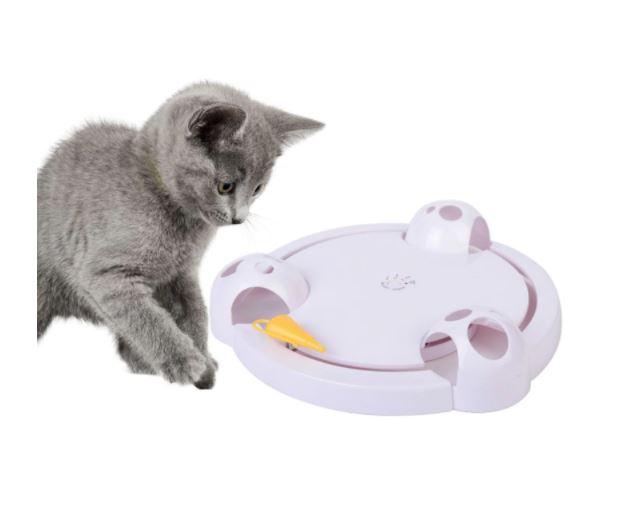 Pro-Tip: Some Cats Get Very Upset About Their Owner Leaving The Home. This Toy Is A Great Solution… Turn It On Just Before Stepping Out Of The Door.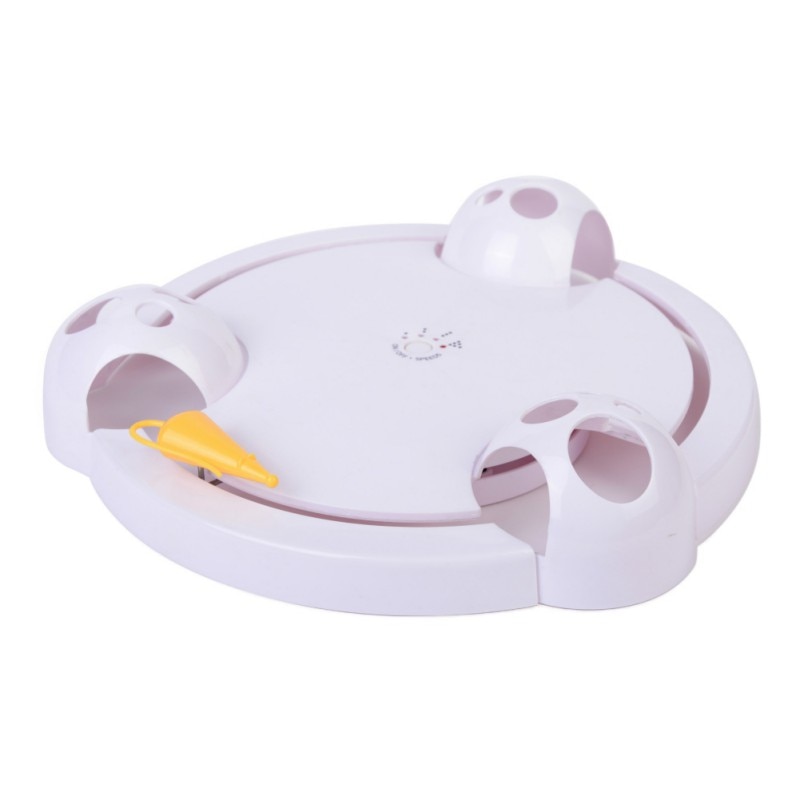 Specifications:
Material: Plastic
Product category: Cat toys
Colour : white
Size: 31.5 x 33 x 7.5 cm
Package Includes:
1 x Interactive Mouse Pounce Cat Toy – White