High Quality Portable Electric Folding Clothes Dryer 800W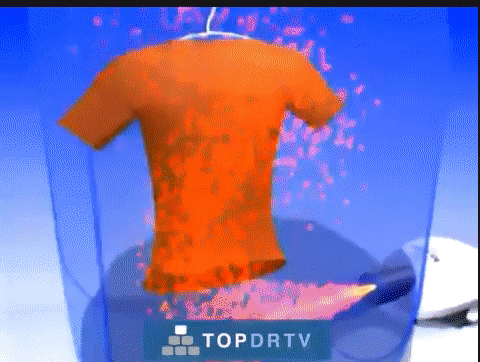 Dry your clothes indoors quickly and easily with no damage in under an hour! The Air Dry is so convenient, so easy to use, so affordable, and so necessary. It will pay for itself in no time!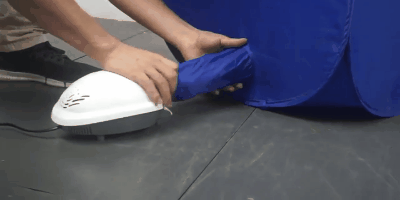 Features:
With the Air Dry you just put the clothes in, plug in the specially designed hot air blower and they come out soft and gently dried. You don't even need to iron! Your clothes come out wrinkle-free, so you can wear them right out of the machine or just put them directly in your cupboard.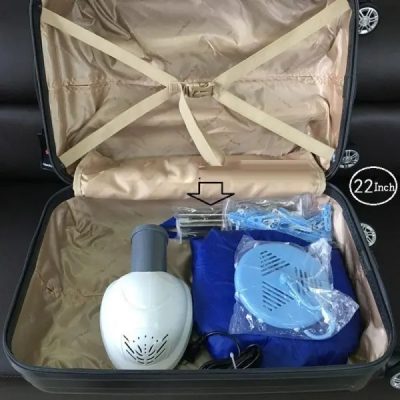 Because of the gentle blow-drying convection technology, the Air Dry is a must for drying hand wash only delicates such as baby clothes and even silks! It's also ideal for wools and suit jackets. You save a fortune on dry-cleaning bills!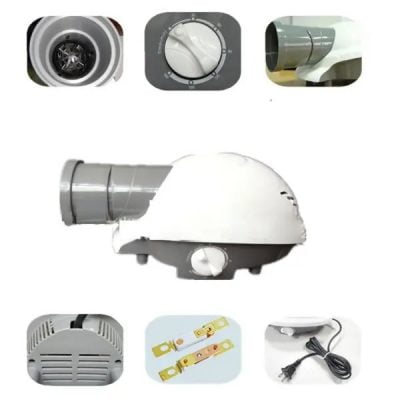 Water drying time:
Shirt, T-shirt –30 to 60 minutes.
Suit trousers –50 to 90 minutes.
Jeans, jackets –80 to 120 minutes.
Warm air / dry clothes / hanger / high efficiency sterilization.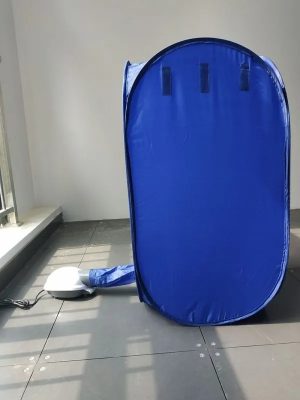 Specifications:
Material: Farbic
Cover color: blue
Power: 800W
Power: 220V/50HZ
Dimensions: 50*50*90cm
Folded size: 29*29*5cm
Gross weight: 1.6KG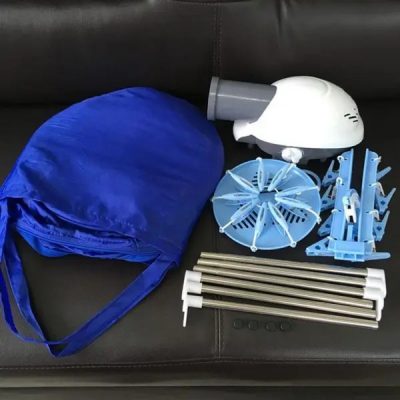 Package Includes:
1 x High-Quality Portable Electric Folding Clothes Dryer 800W