Outdoor Outside Portable Camping Shower For Rv Camper Standing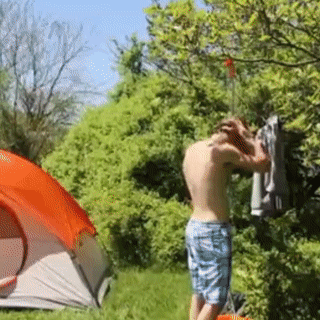 This is a portable electric powered shower that can serve multiple purposes indoors or outdoors. By drawing water from almost any bucket, basin or sink, the Ovation portable shower system transforms a lake into a gentle stream of water that resembles your on-demand shower.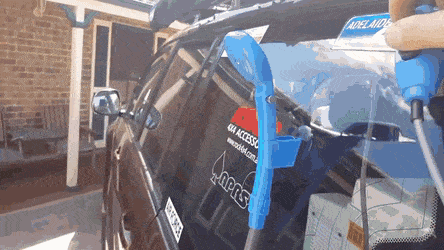 Features:
The portable hand-held shower device turns a pool of water into an instant, shower-like stream of soothing water anywhere, anytime, to clean, disinfect or shower anything or anyone
The portable camping indoor pet shower has a built-in filter that works on a rechargeable battery to clean and filter the water in the shower to give you cleaner water without affecting the flow. Great for campers, hikers, people outdoors, at a lake, pool or other water source.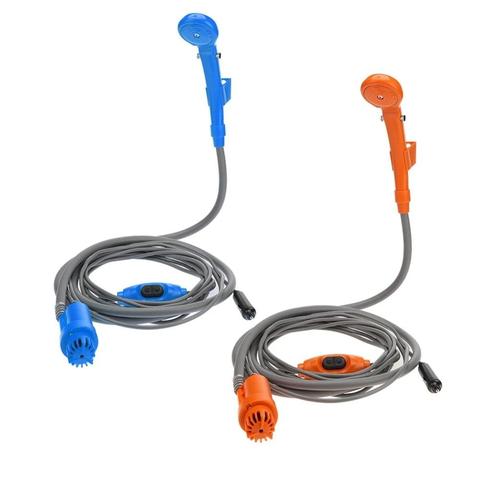 Totally pleasant pressure, simple single-flow outdoor shower for a comfortable bathing experience; Gentle enough for the elderly, babies and pets.
Using convenient batteries, the pump can be plugged into a laptop, car adapter or computer via the USB port, fully charged for 1 hour of continuous use.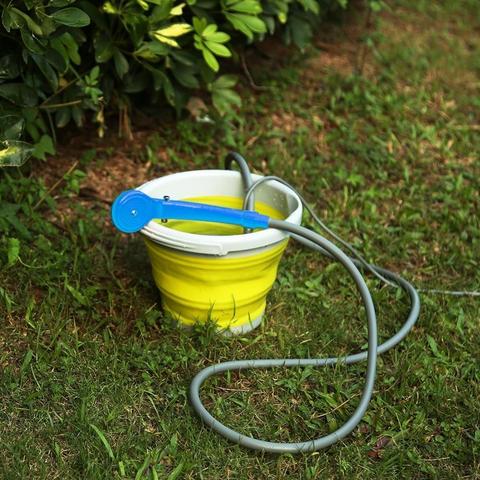 Specifications:
Material: Plastic
Soft water: 1.5 cm in diameter, 4-5 meters in length.
Color: blue, yellow
Input voltage: DC 12V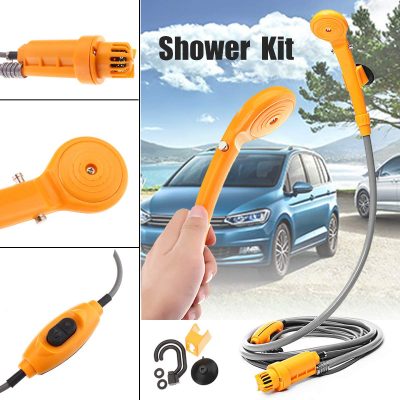 Input current: 3A
Rated power: 35W
Soft water: 1.5 cm in diameter, 4-5 meters in length.


Package Include:
1 x Outdoor Outside Portable Camping Shower For Rv Camper Standing