H2O Fruit Infuser Water Bottle – Best Fruit Infused Flavored Water Bottle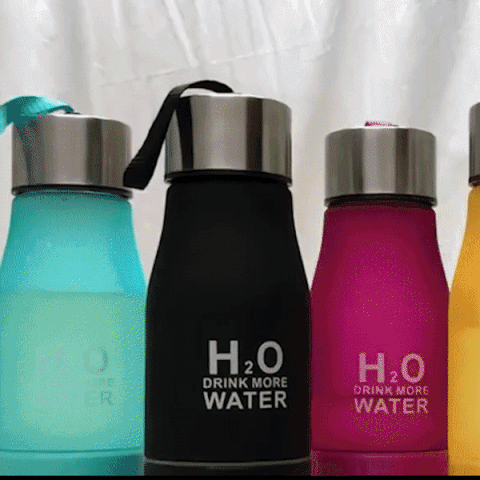 The H20 Fruit Infuser Water Bottle is very lightweight, yet it's sturdy and easy to carry and wash. Just hang it on your bike, baby's stroller or toss it into a bag or tote and take it wherever you go! Kids love flavored water too, so put one in their backpacks and they can enjoy a fruity, tasty and healthy drink as well.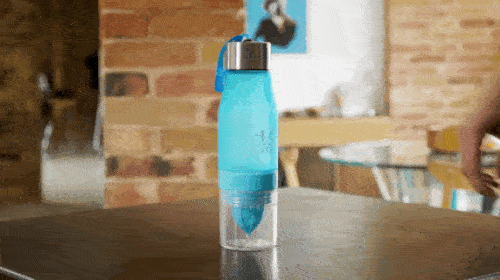 Features:
This inventive H20 Fruit Infuser Water Bottle is uniquely designed to keep you hydrated in the most delicious way!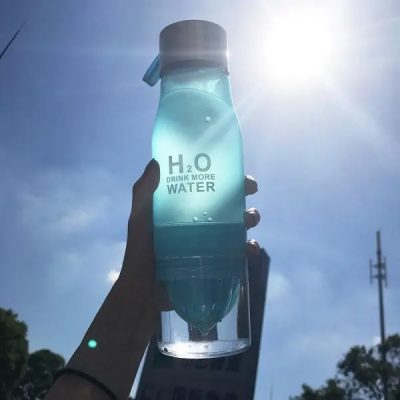 It's the perfect companion for all your sports, yoga, gym, camping and other outdoor activities!

Simply fill the water infuser with any of your favorite fruits, such as strawberries, lemons, limes, and oranges or you can try things like mint, cucumber, and even ginger. The flavorful combinations are endless!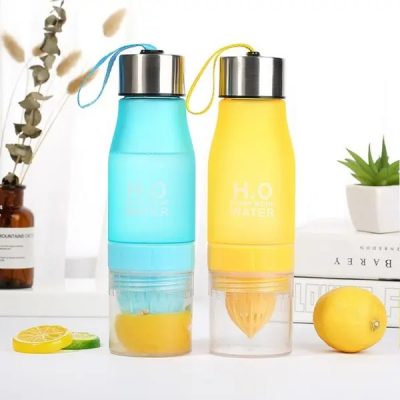 Just unscrew the bottom cup of the infuser water bottle, flip the bottle onto the top cap, place a piece of your preferred fruit onto the infuser or into the cup and replace it. Shake it up and your tasty, fruit infused water is ready to enjoy!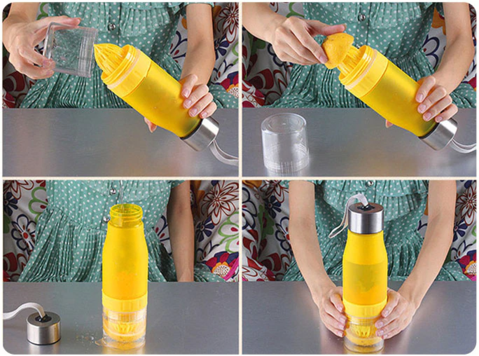 This water bottle is made with eco-friendly, BPA free, FDA food grade silicone plastic that's perfectly safe for your health and it holds 650ml of liquid.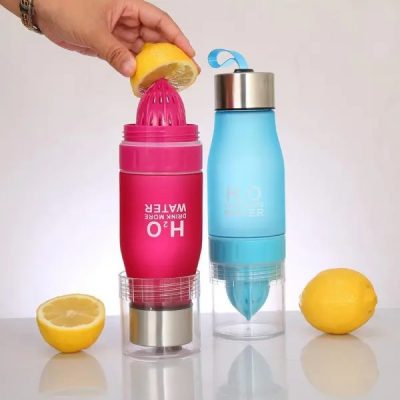 Drink your water in a tasty and healthy way all day long wherever you go.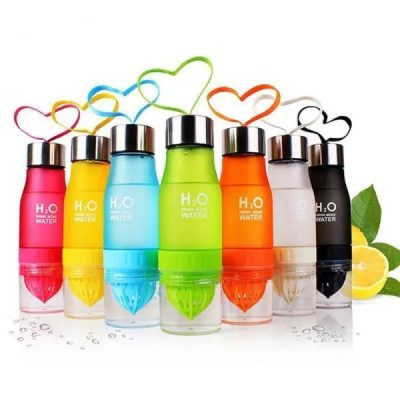 Specification:
Color: as shown
Length: 24cm
Volume: 650ml
Package Include:
1 x H2O Fruit Infuser Water Bottle – Best Fruit Infused Flavored Water Bottle