Golf Cage Swing Training Set – Hitting Practice Golf Net


Practice anywhere with this Golf Cage Swing Training Set. Play like a Golf Pro and impress all your friends on the grass or on the driving range. Get the practice golf net now and start training at home or even in the office.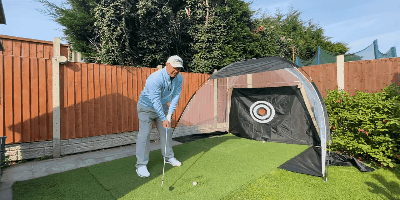 Also use for golf hitting net, indoor golf net, golf practice net, backyard golf net, golf training net.
Features:
This is a fantastic golf practice net cage for any golfer to practice outdoors in the comfort of their own backyard or nearby park.
It can be used for golf to improve your golf skill.
The golf training net is made with high-quality materials for durability and safety, easy to set up and take down in seconds.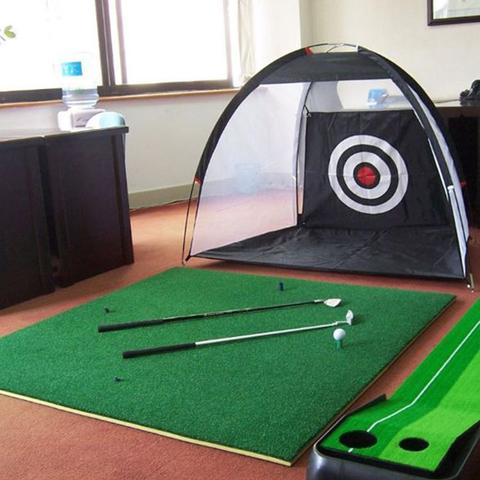 Come with a polyester carrying bag for easy storage and transport.
Also the golf hitting net has a built-in groundsheet to stop balls from escaping under the netting, target sheet helps absorb shock.
The rain is on. You could not use the golf course. At this time, you just need to open this golf cage anywhere you want to place and then, freely practice your golf skill.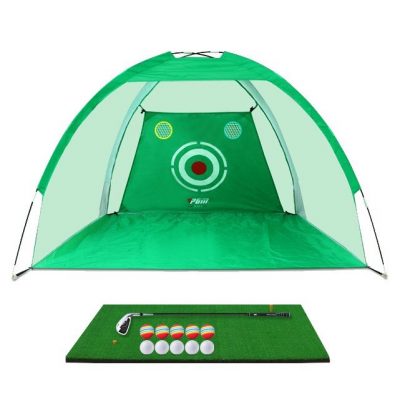 Specifications :
Color: Black/Green
Cloth Material:210D high Oxford
Net Material: Polyester
Bottom: Oxford fabric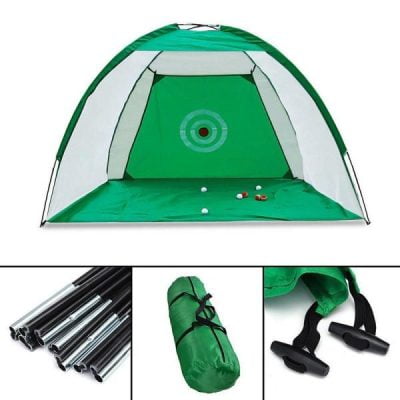 2 M/78.7 in:Width: 200cm(outer), 180cm(inner)Net depth: 1200mmNet height: 1350mmWeight:1.5kg
3 M/118.11 in:Width: 300cm(outer), 240cm(inner)Net depth: 1800mmNet height: 2000mmWeight:3kg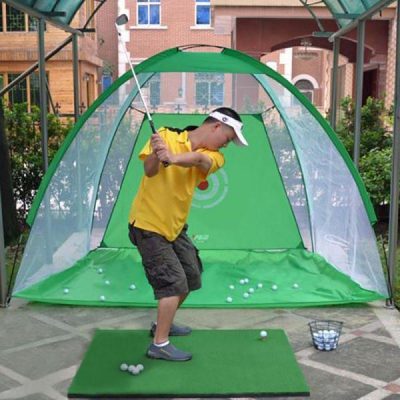 Package includes:
1 x Golf Driving Net
1 x Set of Fiberglass Bars
1 x Pole storage bag
1 x Carry storage bag
1 x Target sheet
1 x User manual
4 x Ground pegs