3-In-1 Air, Land & Water Hovercraft Drone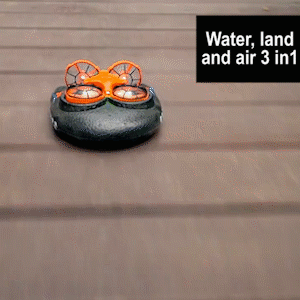 This one of a kind drone was built to be more than just your average remote control toy! Enjoy endless hours of fun by using the three different play modes. Flight Mode, Ground Mode, and Water Mode.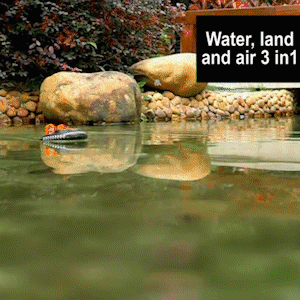 Features:
3-in-1 flight mode, simple operation, free combination of aircraft and foam helmet, to achieve a variety of games at sea, land and air, easy to use switching mode, not limited to the environment.
4 channels can be installed, lowered, forward, backward, left flight, right flight and 360° orientation.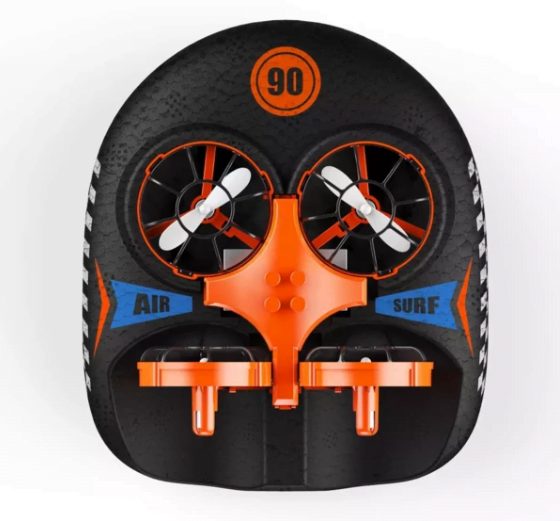 The aircraft with the base can slide on the ground and experience the perfect drift of the high-speed car control remote
The aircraft with the base can also float on the water and experience the water that the remote control boat gallops.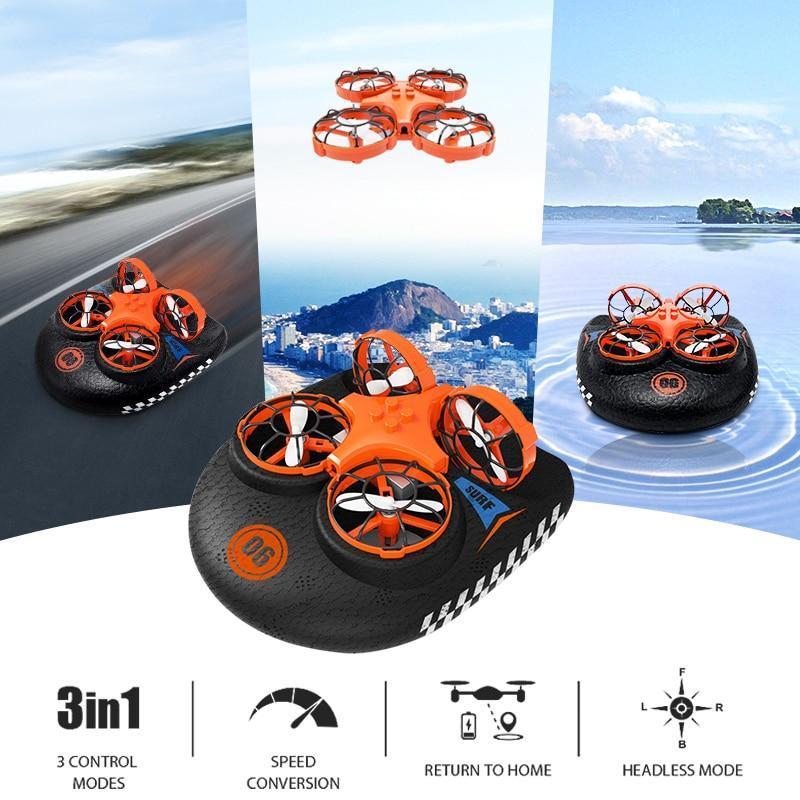 Headless mode, no need to adjust the aircraft position before the flight.
Returns the function's key. The aircraft can automatically return to the starting point.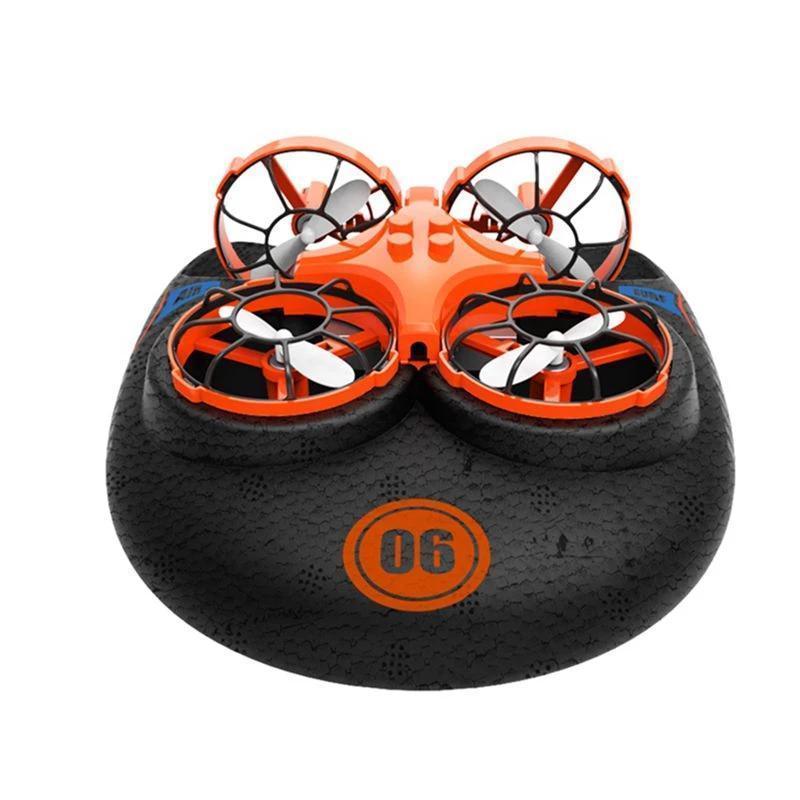 Automatic alarm and automatic landing function. When the voltage is too low, it will alarm 30-60 seconds in advance to improve flight safety.
The flight speed of the aircraft can be changed by 3 levels, which makes it more interesting in flight.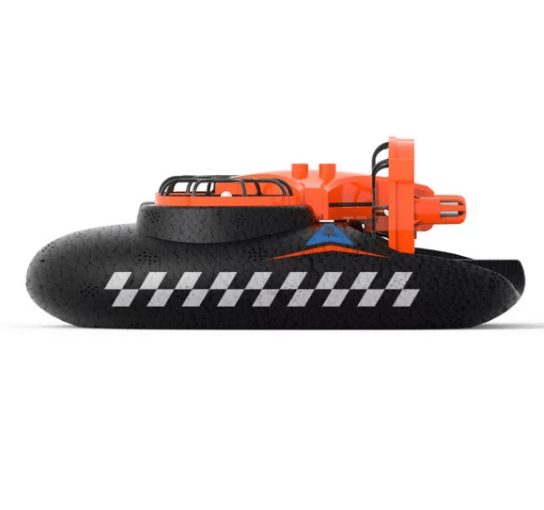 Waterproof – The aircraft is 100% waterproof and can be placed in the water during water mode.
3.7V 350mah high-capacity battery, easy to insert battery structure, longer battery life of up to 6 minutes, easy to install.
High-speed USB charging, battery with protection board, rechargeable when fully powered off;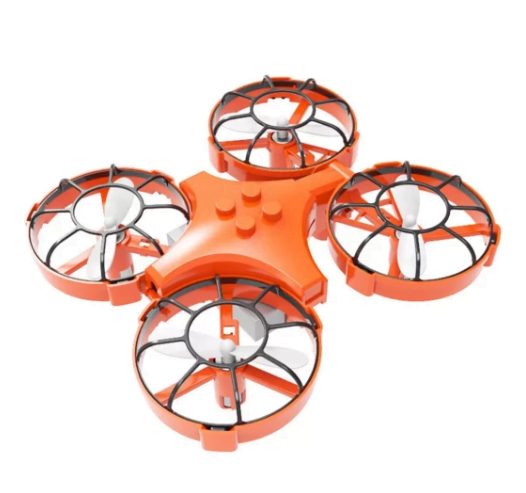 Air flight mode (airplane only), land driving mode, water surfing mode.
The plane and base of the -of aircraft can be divided and freely combined.
Use -2.4 GHz technology to avoid interference.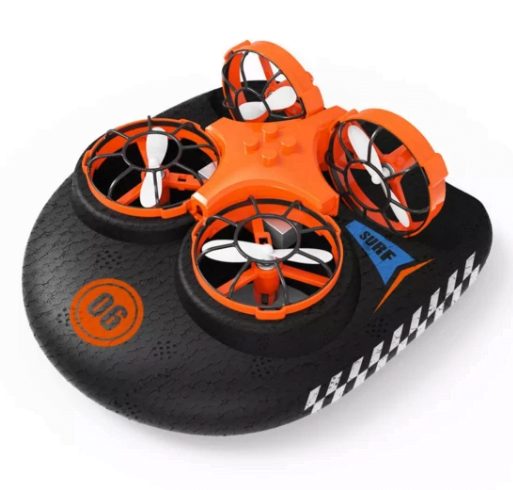 The -6-axis gyroscope makes flight more stable and easy to control.
The four-rotor body is made of high-strength and tough engineering plastics that are lightweight and durable.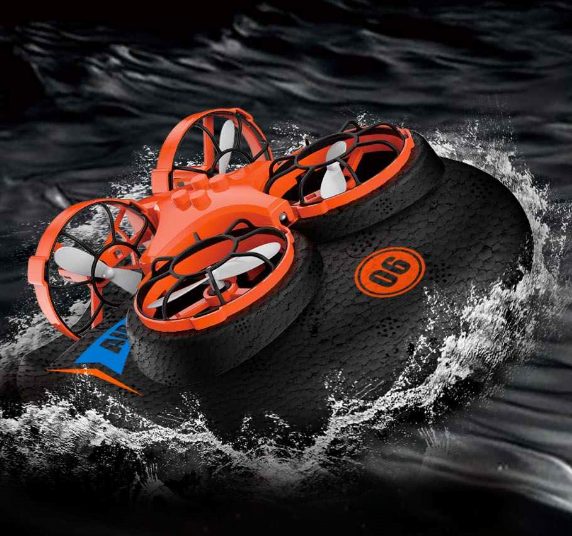 Specification:
Color: black and orange
Material: ABS, hardware and electronic equipment
Frequency: 2.4G
Channel: 4CH quadrotor
Battery: Lithium battery 3.7 V 350 mAh (included)
Flight time: about 6 minutes
Charging time: 40 minutes
Transmitter mode: Mode 2 (left hand of the throttle)
Transmitter power: 2 x 1.5V AA battery (not included) remote control
Distance: about 45 meters
Quadcopter size: 12.5 * 14.5 * 5.5 CM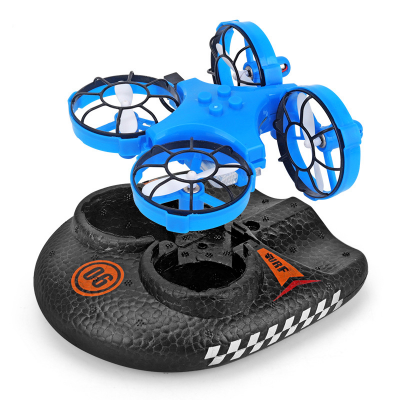 Package Includes:

1 x 3-In-1 Air, Land & Water Hovercraft Drone