4-In-1 Over-The-Sink Cutting Board, Kitchen Drain Cutting Board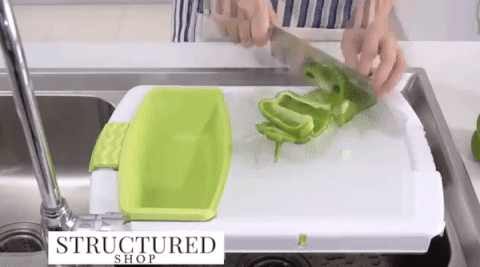 Time is precious, especially when we are in the kitchen. Having the right kitchen utensils makes a big difference as the cooking process gets much pleasant, convenient and makes the final result a delicacy.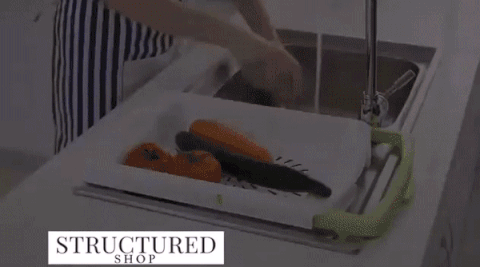 The 4 In 1 Over-The-Sink Cutting Board has been developed with a genius design which lets you clean and rinses the food in a colander, chops the food on a cutting board, dumps the food in a storage tank, and then easily detach the storage tank and transfer the chopped food into a pot on your stove.
Features:
Multifunctional: Chopping board, drain basket, detachable storage tank, all in one. Making everything easier for you to prepare food in a much pleasant and convenient way. Not mentioning that the 4 In 1 Cutting Board is completely detachable & easy to clean, also dishwasher safe.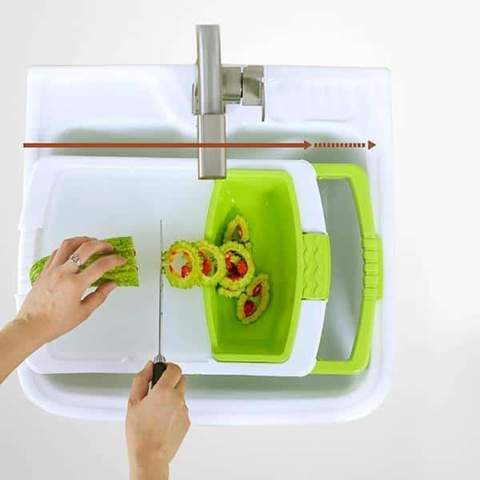 Clever design: The 4 In 1 Cutting Board has been designed to fit almost any standard sink, making the whole chopping process as it has should've always been, over-the-sink. Made of Food Grade PP material safe and durable for use.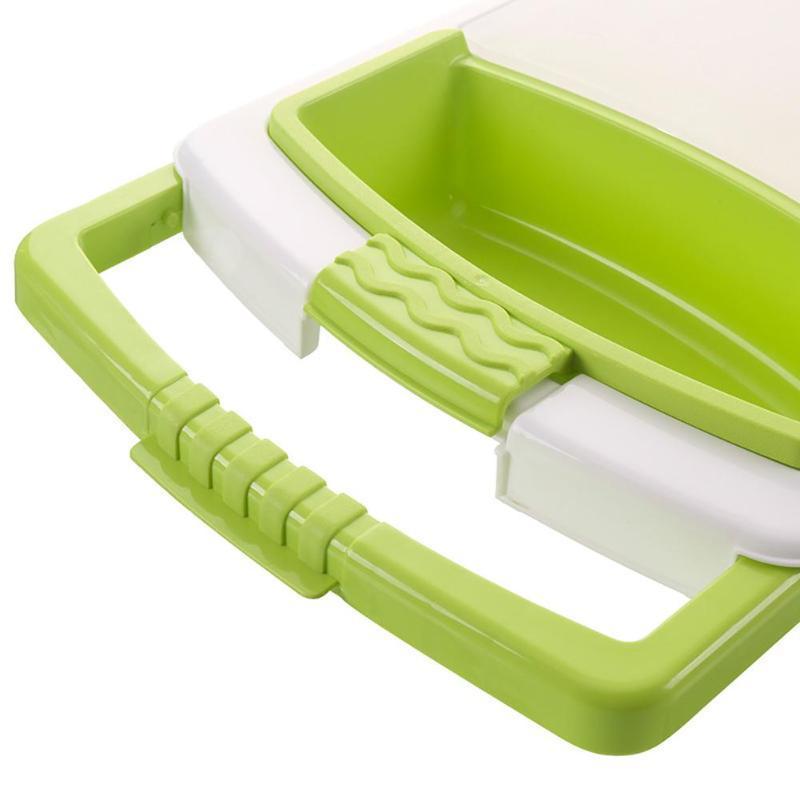 Convenient: We bet this is better than your current cutting board. In fact, this is something you are missing for. The 4 In 1 Cutting Board has been named as the #1 kitchen product in 2019, in terms of convenience, pleasure, effectiveness and time-saving.

New upgrade multi-function cutting board, sink basket. Bottom hollow design, easy to drain. Storage trough design, Easy to take.
Food grade PP material; not easy to breed bacteria, mold, easy to clean, no cracking, no deformation, high density, cut and not easy to crack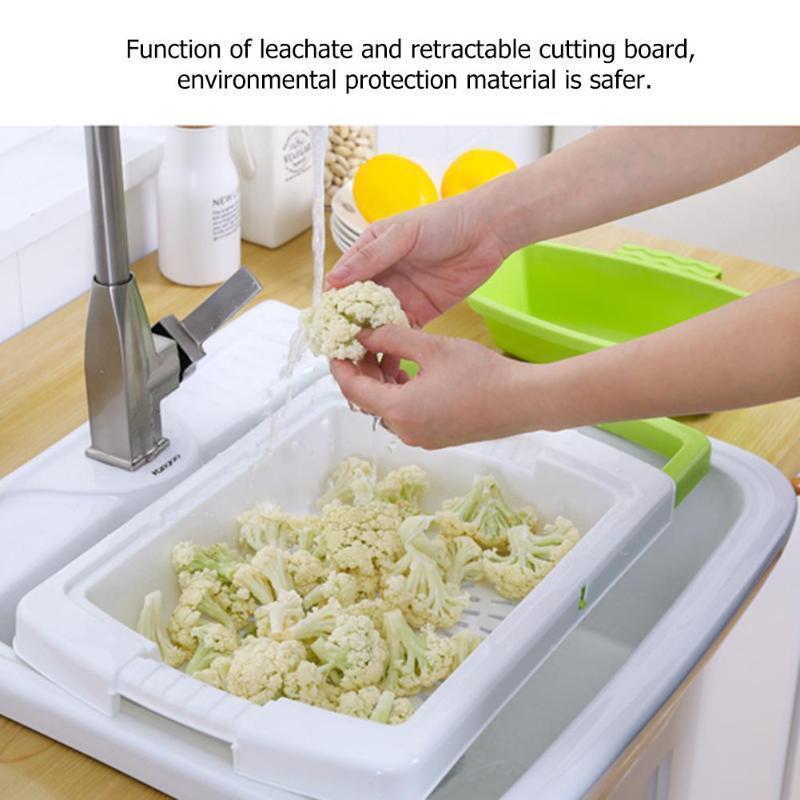 With draining holes; integrated draining plants, easy to drain when washing
No odor, no mold, antibacterial, non-slip, easy to clean; strong card slot, can be mounted on the sink, ready to wash, suitable for all kinds of sinks
Can be stored; cut vegetables, fruits, etc., can be placed directly inside the basket

Specifications:
Name: multi-function cutting board
Color: Green, Blue, Gray
Material: PP
Size: 48×8.7x25cm(max)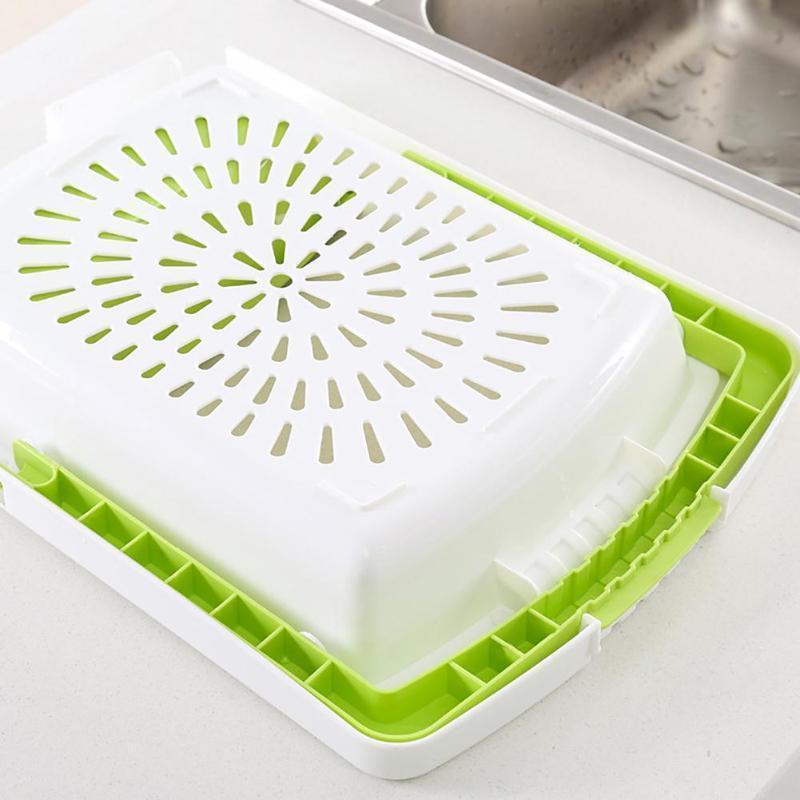 Package Inclued:
1 x 4-In-1 Over-The-Sink Cutting Board, Kitchen Drain Cutting Board