Egg Pod Microwave Egg Cooker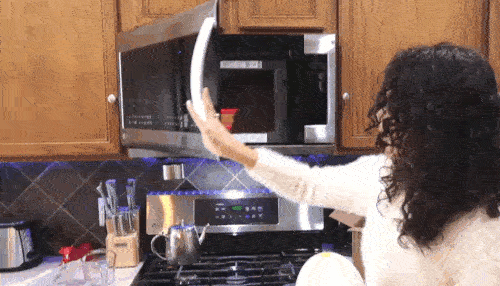 This microwave egg cooker does all the work for you! Egg Pod perfectly cooks eggs and detaches the shell. Simply shake to peel and you've got hard-boiled eggs in just 8 minutes.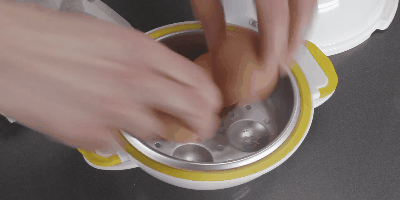 Features:
This unique design uses the power of your microwave to steam perfectly hard-boiled eggs and peels cooked eggs for you in seconds!
Equipped with a space-saving design for compact storage so keeping your Egg Pod nested is simple and clean up is a breeze and made of BPA free plastic.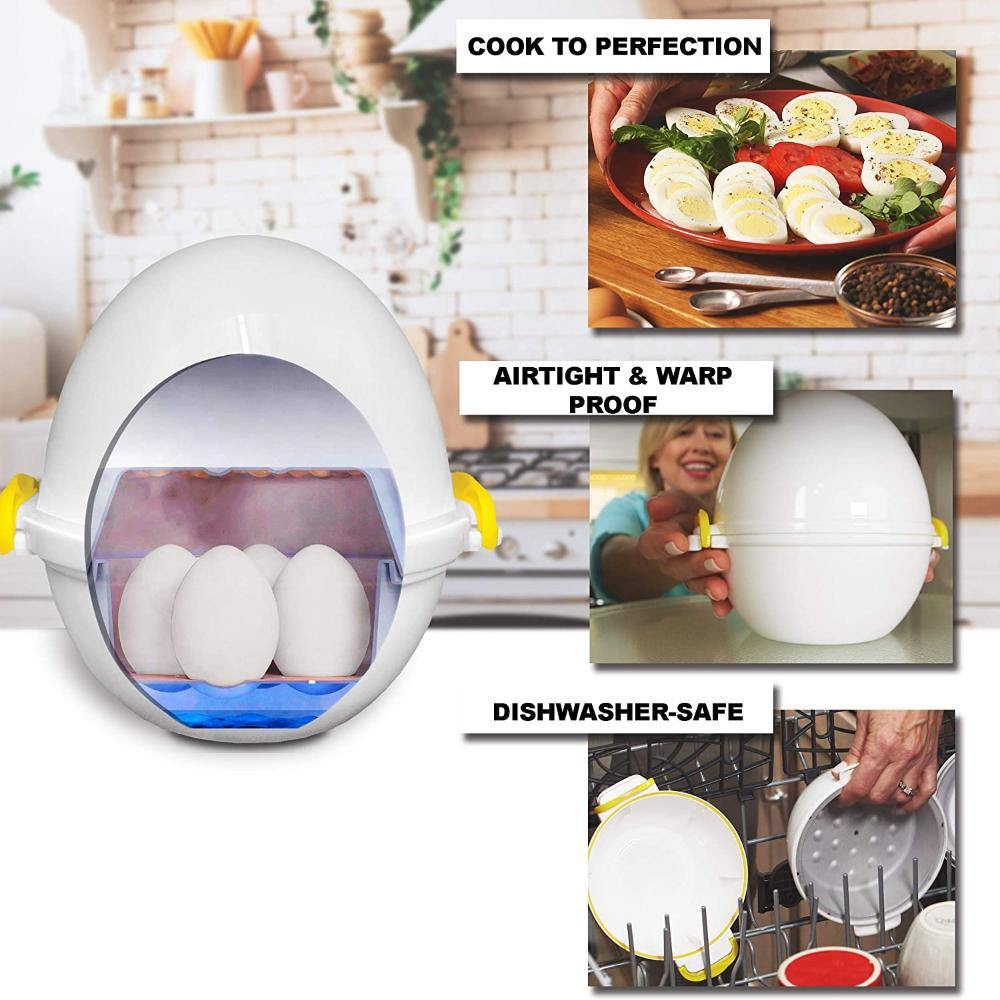 Egg Pod microwave egg boiler cooker holds 4 eggs securely with interior aluminum flat heating plate.
Uses the Power of the microwave to steam perfectly hard-boiled eggs. The sleek modern design makes an easy and fast operation for you.
Space-saving design for compact storage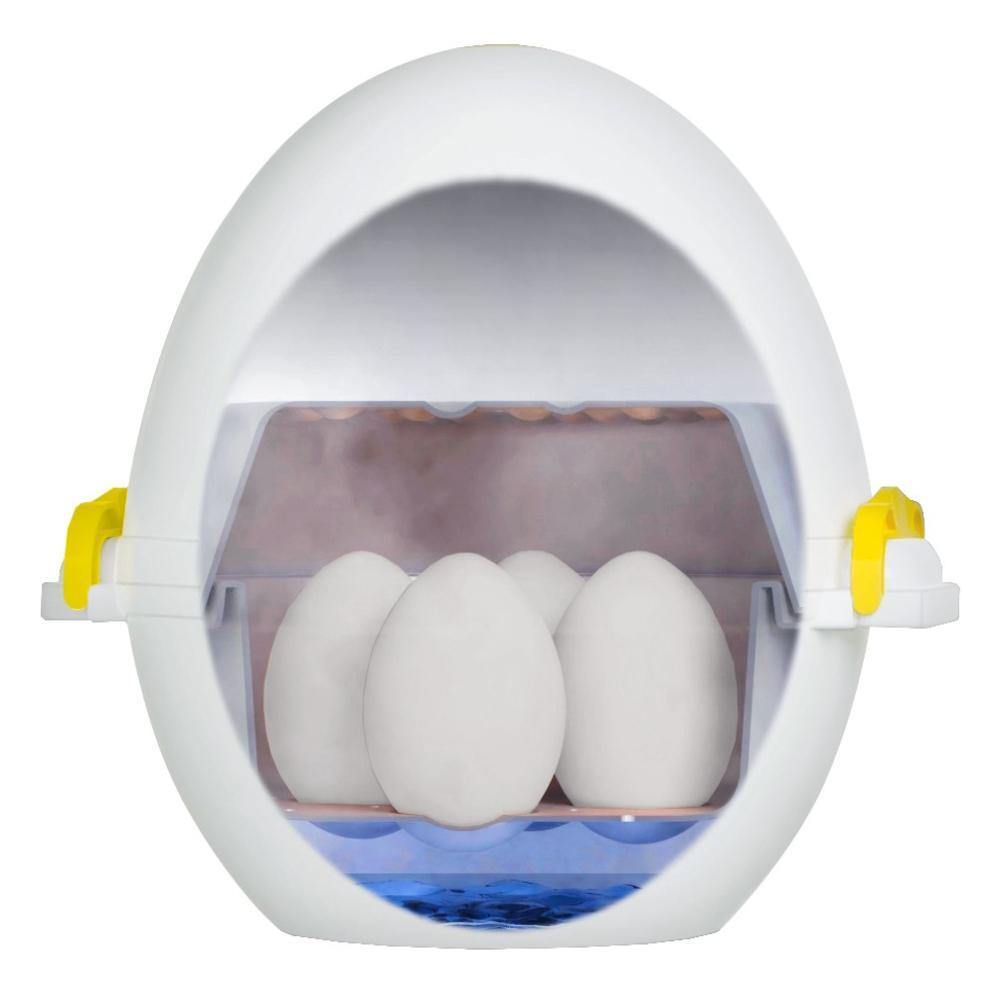 Specifications:
Material: Plastic
Product net weight: 215 g/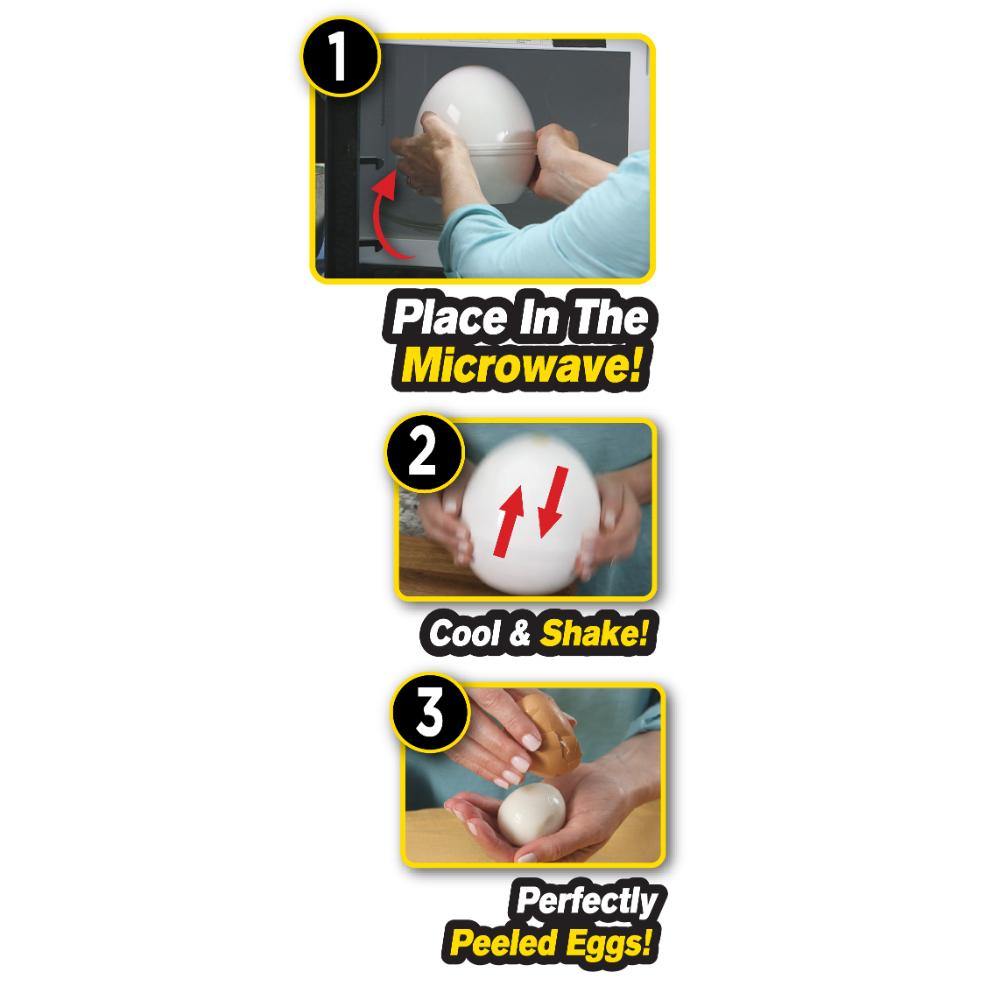 Package Includes:
1 x Egg Pod Microwave Egg Cooker