Bamboo Cutting Board With Trays Storage Box Smooth Multifunction Practical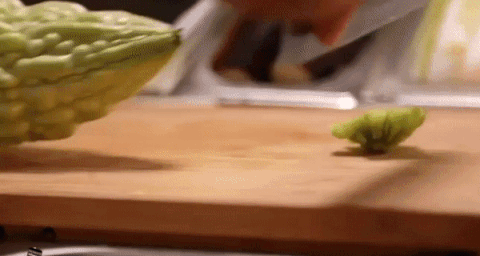 The cutting board is made of bamboo material, durable, environmental and non-toxic, is design to cut meat, chop veggies, storage, etc.There are two types, one type is a cutting board and hardware, the other includes storage boxes.It has a smooth look, while keeping eco-friendly, and it could be easy to handle, clean, and last a long time.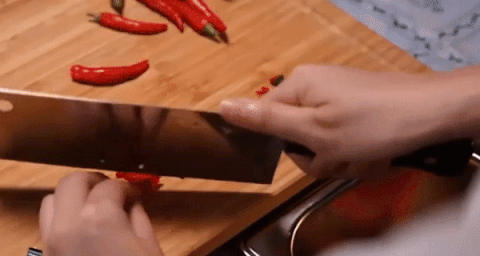 The storage boxes is made of plastic, it has 2 large storage boxes and 3 small storage boxes, you can use it to hold prepared vegetable or meat.Cutting onions, and veggies can get extremely messy, but after you chop the veggies, slide it into the storage box, it will make your table clean.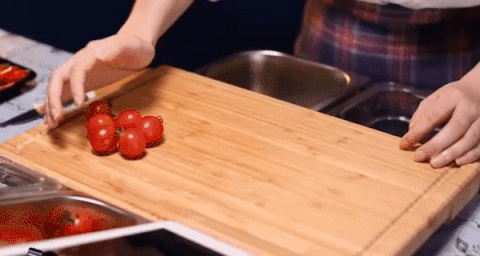 Features:
The board is made from 100%-organic thick bamboo wood, FDA approved, BPA free and completely safe and natural. In addition, the board is well polished with a smooth surface, no artificial coatings.

The bamboo square cheese board has a smooth surface which is perfect for your knife. Besides, there won't be any marks left from the knife.

This perfect cutting board is often used as a cheese board. It has 4 containers, and it also has additional spaces for meat and crackers which makes the board a perfect wine and cheese serving tray for parties.

The food trays and the stainless steel shelf is dismountable and can be stored , making the cutting board extensible and space-saving. Even though, it can be very stable after assembled. The iPad plate is reinforced and can be fastened to the shelf through a small snap-fit so that you can watch recipe videos while cooking.

A good gift should be both good-looking and useful. That's why the unique wooden cheese board is a perfect fit for a housewarming gift. It will make a good decoration for the kitchen because of the custom bamboo wood and the convenient novel design. It will definitely be used frequently.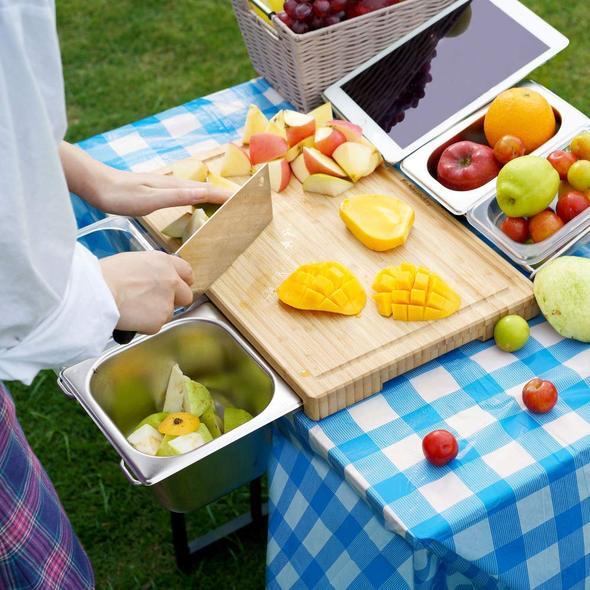 Specifications:
Cutting board size: 43cm*28cm*1.8cm
Small storage box size: 17.5cm*10.7cm*6cm
Large storage box size: 17.5cm*16cm*6.3cm
Cutting board + storage box Packing size: 44cm*29cm*12cm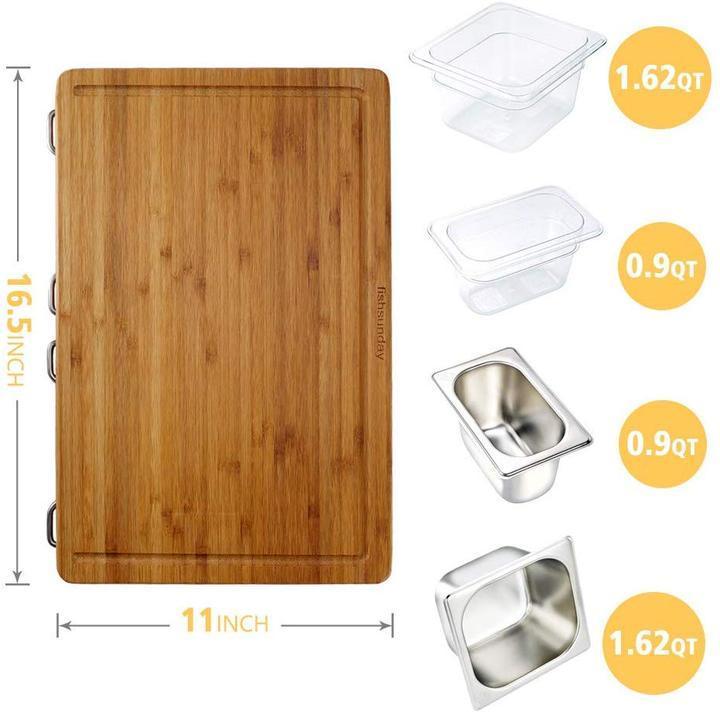 Cutting board with hardware package size: 44cm*29cm*4.5cm
Storage box 2 large 3 small net weight: 414g
Cutting board with hardware weight: 1.91Kg
Cutting board + hardware + storage box weight: 2.56Kg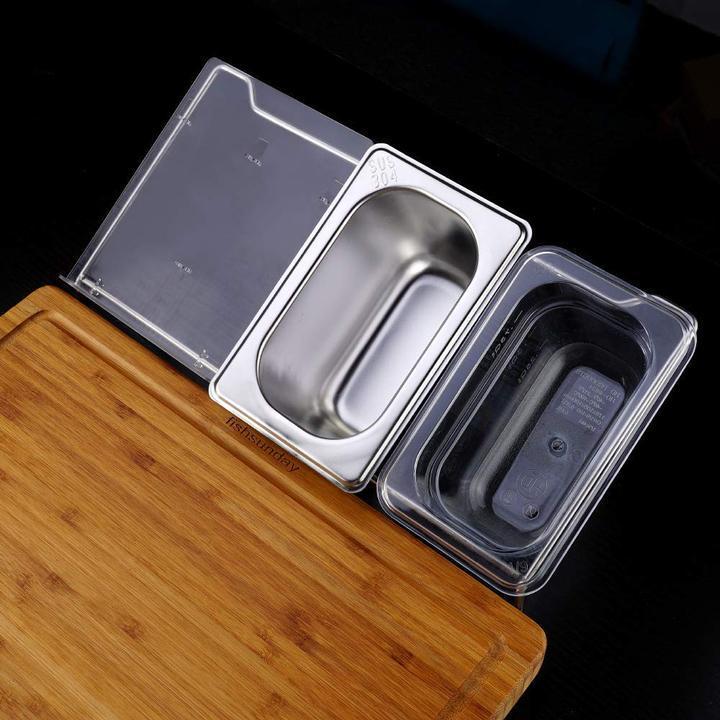 Package Includes:
Cutting board+boxes:1pcs Cutting board+2 big boxes + 3 small boxes
Cutting board+10pcs boxes : 1pcs Cutting board+4 big boxes + 6 small boxes