Motorcycle Leg Bag, Multifunctional Casual Men's Wear-Resistant Canvas Belt Bag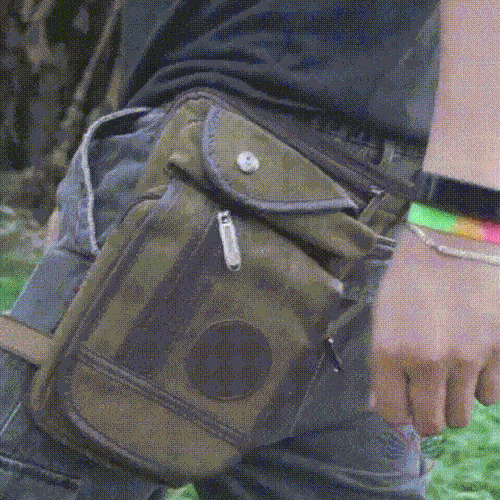 Our high-quality leg bag is for motorcycle enthusiasts who like a good deal. Badass Motorcycle Leg Bags are one of the best-sellers because of their functional features.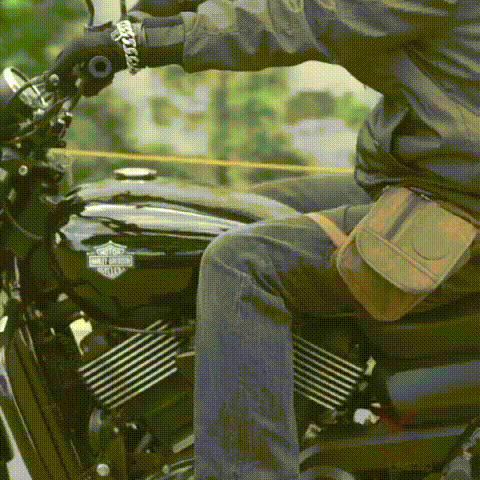 Features:
High-precision sweeping hardware: The hardware is high-precision sweeping, with high thickness, hardness, and strength. It is sealed for many times, not easy to rust, matte color, and strong quality.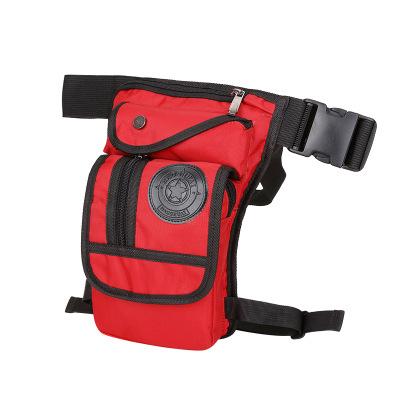 Selected materials: Compared with the ordinary fabrics on the market, we chose ecological cotton canvas as the fabric!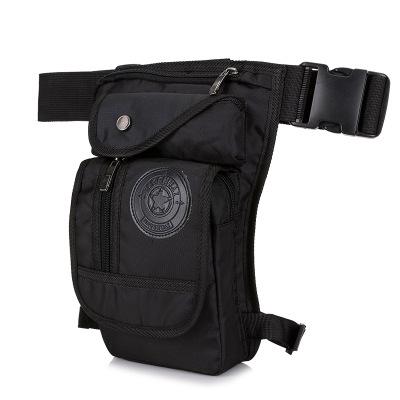 Thick cotton shoulder strap: The shoulder strap is made of pure cotton thick webbing, with high density, firmness, strong tensile strength and durability.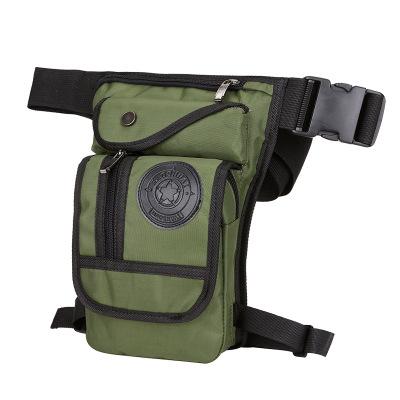 Water repellent fabric: Polymer water repellent technology, using the repelling effect of polymer on water droplets, the fabric still maintains the essence of pure cotton, soft and breathable, healthy and environmentally friendly.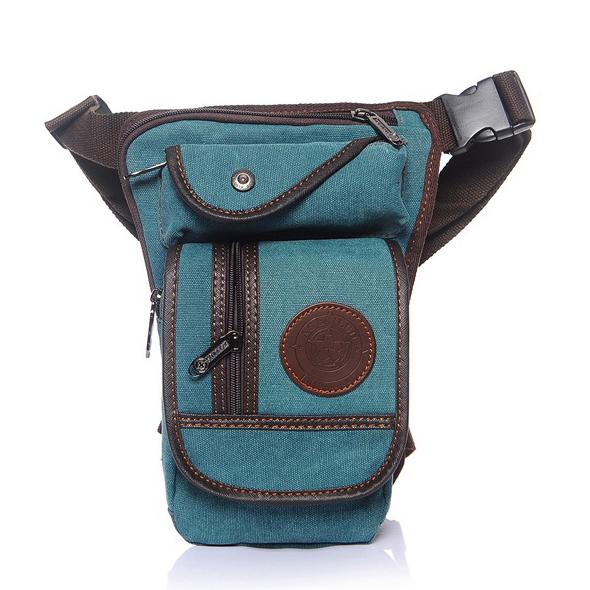 Two layers of cowhide with leather: The matching leather is cow two-layer leather, strong and wear-resistant, high-quality Napa texture, high-thickness cowhide split layer, real material, good texture, high-grade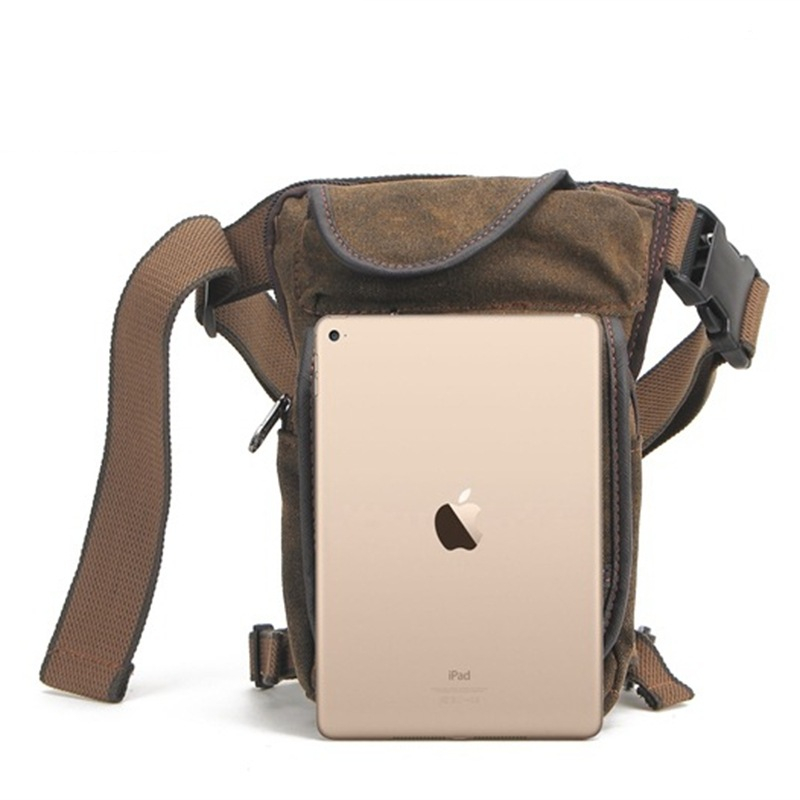 Specifications:
Material: Canvas
Size:28×14.5x5cm
Men's retro riding canvas leg bag Sports multi-functional tactical bag Casual wearable canvas pocket
Package Includes:
1 x Motorcycle Leg Bag, Multifunctional Casual Men's Wear-Resistant Canvas Belt Bag