Baby Peek-A-Boo Singing Elephant Plush Toy – Educational & Electric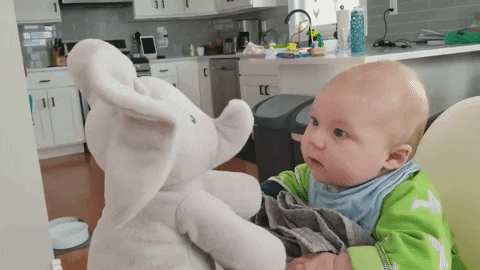 Meet Daisy's new best friend! The Elephant toy is the cuddliest plush toy around and is sure to make ANY baby smile!
This Elephant toy for babies an adorable singing animated plush with two different play modes. Press the left foot to play an interactive game of peek-a-boo, and the right to hear the song 'Do Your Ears Hang Low' in a cute child's voice. Ears move and flap during play. Surface-washable for easy cleaning.
There's nothing like that special bond between a child and his or her first plush toy. It is the perfect Elephant toy for babies specially designed to create lasting memories.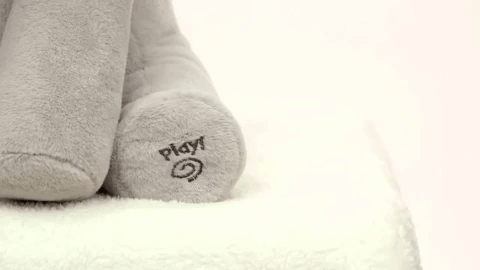 Features:
The Peek-A-Boo Animated Singing Elephant Flappy Plush Toy has two different play modes, sings, and flaps its ears which will make your little one to dance and flap their arms up and down mimicking the flappy elephant. It's the cutest thing!
Pressing the left foot plays an interactive game of peek-a-boo. Press the right foot to hear it sing a song in a cute voice that your child will love. Ears move and flap during play which is very entertaining. This makes for a perfect gift for any child!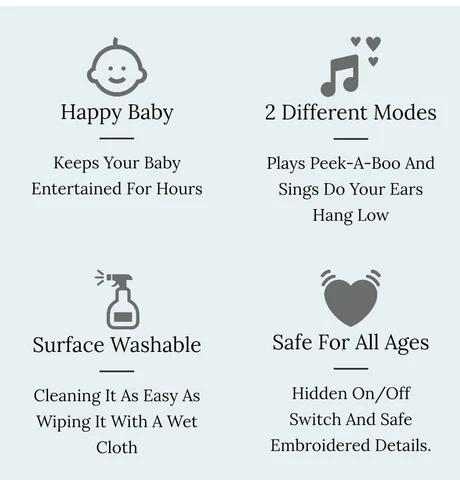 Seek And Hide Peek A Boo Elephant Interactive Plush Toy – Plays Peek-A-Boo Hide-And-Seek and Sings. ( Requires 3x AA batteries )
A good item to attract a toddler's attention and develop toddler hand-eye coordination, grasping, and crawling abilities.
Perfect Gift for Any Child. Kid Tested, Mother Approved.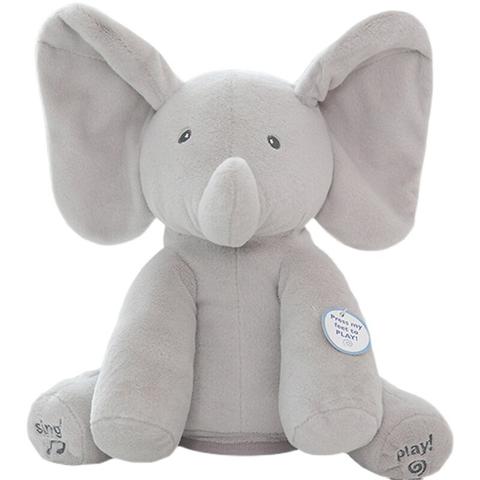 Specifications:
Weight: 400g.
Height: 12 inches.
Material: PP Cotton.
Power: 3 x AA Batteries (Not included)
Age Range: >3 years old
Filling: PP Cotton
Package Includes:
1 x Baby Peek-A-Boo Singing Elephant Plush Toy – Educational & Electric