White Noise Sound Machine Maker For Sleep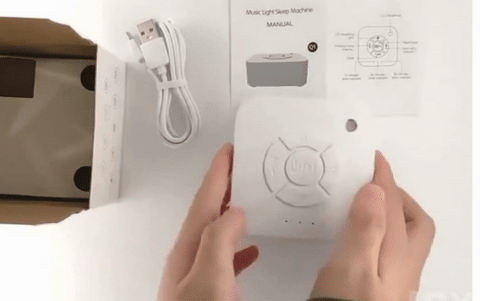 Having a hard time putting your little one to sleep? Are you's stressed out and wanted to get some relaxation? no more worry! Introducing the "White Noise Sleeping Machine". You and your family can now have a very relaxing and better sleeping habit every single time.


Features:
9 High-Quality Sounds : The sound machine for sleeping is equipped with 9 High Fidelity smoothing, looping, and crystal clear sounds with no break. Include white noise, waves, rain sound, waterfall, crickets sound, birdsong, and 3 lullaby sounds for soothing your baby.
Must device for your Home: This sound machine allows you better to release the stress from life and work to have by having a relaxing sleep. Select the sound based on preference and need to create a relaxing and natural environment.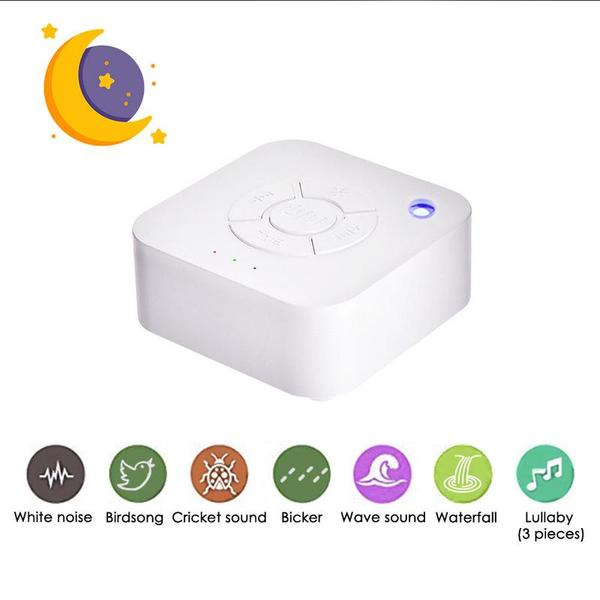 Sleep Timer, Play Music & Memory Function : You have the option to play music continuously and non-stop the whole night. And there is an option to automatically turn off the timer for 30, 60, or 90 minutes to save energy. Easily adjust the white noise maker to the most suitable volume and knob. Be prepared to be relaxed. It can recall which one to play when the device is turned off, and the next time it starts, it automatically plays the music on the last shutdown.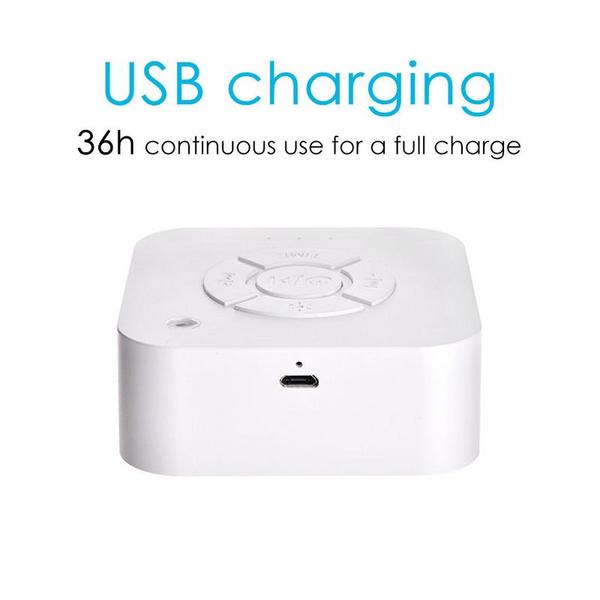 Soothing Night Light : White Noise Sleeping Machine provides enough light for a parent or baby to see without causing inconvenience. Lock function to prevent unintentional sound changes. Under the background of soft lighting and soothing sound. Ideal for home, office, travel, or wherever you want to get peace of mind.
Compact and Portable Design : Portable design, small and lightweight. It is easy to fit into a bag or suitcase and is the essential noise sound machine for traveling. The white noise machine has a built-in battery, and when the battery runs out, you can charge it easily by using USB.


Specifications:
Material: ABS+PC+ silicone+ electronic components

Model: Q1
Voltage input: DC5V=0.5-1.0A
Power: 1W
Battery: Li-ion18650-1200mAh
Battery cycle number: 500 times
Use time: 30-36 hours
Charging time: 1-1.5 hours
Product weight: 125 grams
Product color: white
Product size: 80*80*33mm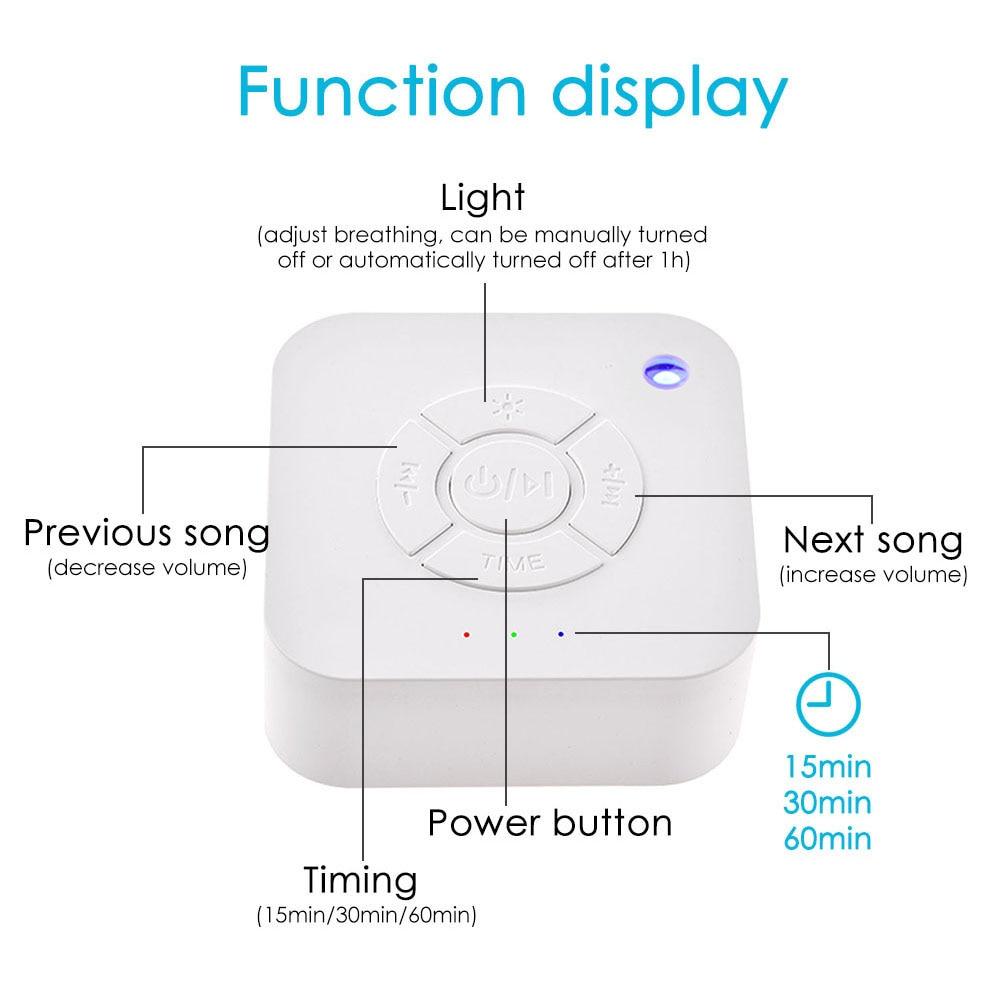 Package Includes:
1 x White Noise Sound Machine Maker For Sleep