Ultrasonic Anti Dog Barking Pet Trainer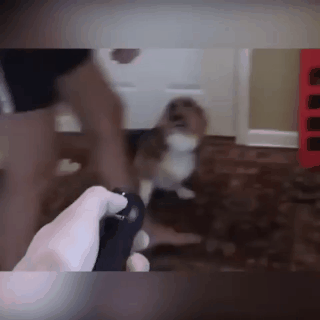 What can you do when your pet dog starts barking non-stop? With the ultrasonic dog trainer, you can train your pet to be obedient, corrects misbehavior and stops barking. The trainer is based on the theory that ultrasound (more than 20KHZ) is above the upper limit of human hearing and super ultrasonic and 2800mcd strong white light. It can activate visual and additive activation to dogs, cats and other animals, but there will be no effects on people.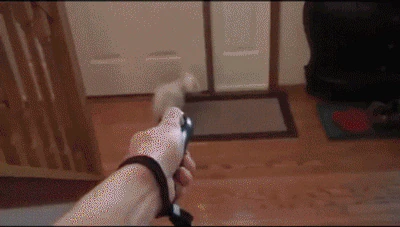 Features:
A must item for pet owners
Perfect for training all kinds of dogs such as that are used as pets, in police and for shepherding
Trains pets to be obedient corrects misbehavior and stops barking
Expel ferocious dogs effectively and protects you from a vicious dog attack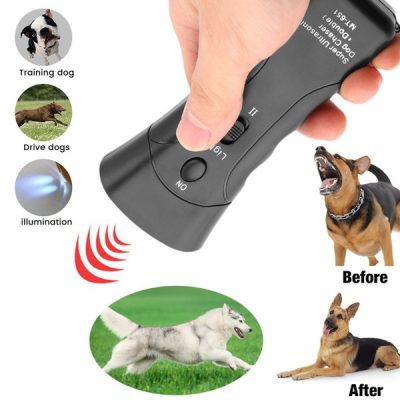 Used as a torch at the usual time
Simple turn the switch and use
Effective, but no harms to human and pets
Can be used as a torch at usual times with an easy-to-carry strap
Compact, convenient and easy to use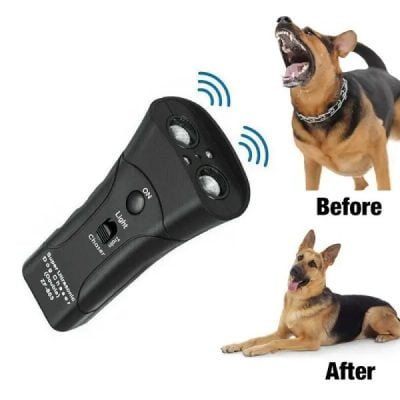 Whether that's your dog or your neighbor's dog, the dog trainer lets you become a dog behaviorist yourself and will help you regain the peace and quiet that the incessant barking must have disturbed.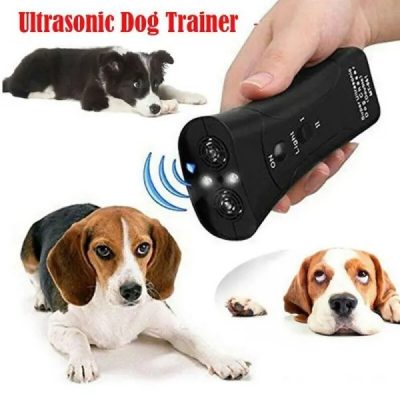 Spacifications:
Material: plastic
Size: 13.5*5.7*3cm, 12.5*4*2.7cm (B and C variant)
Power: 9V battery
Suitable users: joggers, walkers, bicyclists, delivery people, police.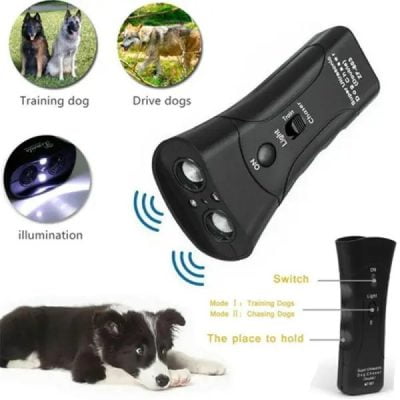 How to use:
Point the dog trainer directly at the dog or cat, always use an outstretched arm from a distance of approx. 6 feet away (effective within the distance of up to approx. 20 feet)
Give the verbal command, then immediately press the button for 1 or 2 seconds.
Repeat steps one and two until your pet responds to your commands.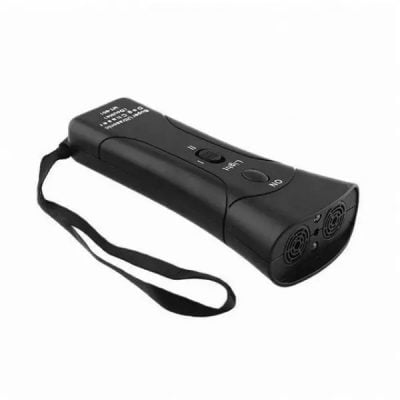 Package Include:
1 x Ultrasonic Anti Dog Barking Pet Trainer