Portable Air Conditioner Neck Fan, Hands Free Wearable Bladeless Fan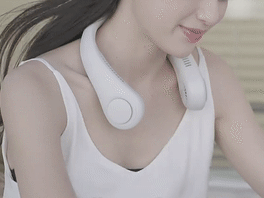 This portable bladeless mute neckband fan can be hands-free without hands. The lightweight and mini design allows you to hang on your neck for a long time without feeling discomfort or restraint. 60pcs Twin-turbine fan blades multiplied wind power and 48 wind outlets provide a 360° cooling experience.The unique design makes great power and makes you cool in 3s.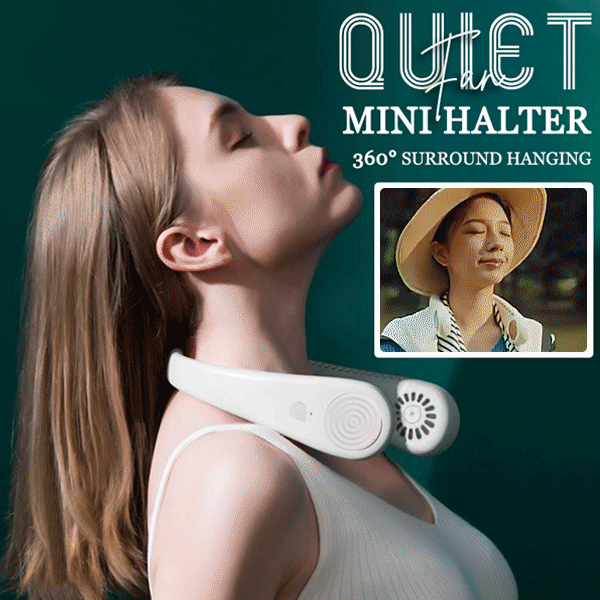 Features:
Dual Wind Head & 360° Rotate Design: The portable fan has two wind heads, you can feel more powerful airflow, and the headphone design also can adjust the direction 360° which allows you to adjust to many different angles.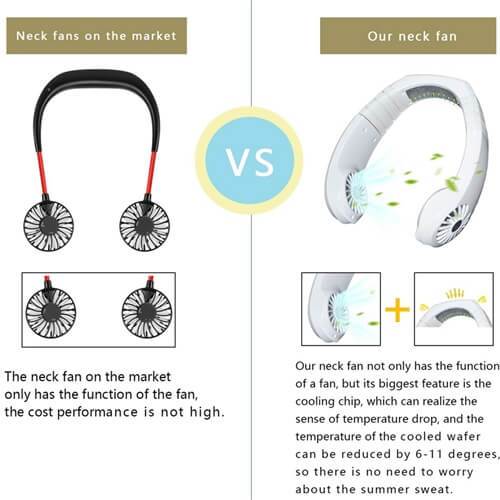 3 Adjustable Speed: Hand Free Personal Fan has Low/Medium/High 3 speed level. Adjust appropriate fan speed by pressing the power button, powerful airflow can the fast and easy access to instant relief from hot flashes.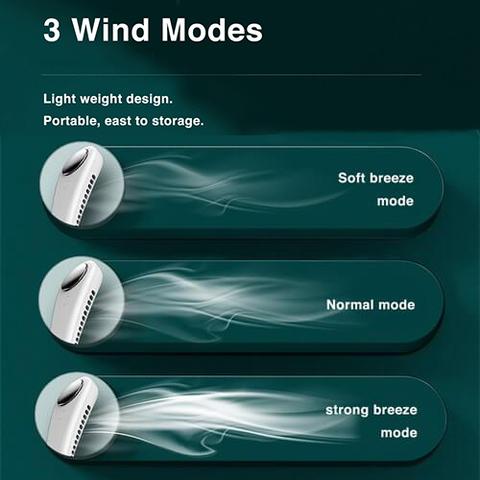 USB Rechargeable: No extra batteries are required.Built-in 1800 mAh lithium battery with an independent protection plate. Safe and lasting. 1.5-6.5 hours of working time depends on different speeds.Making in high-quality brushless motor can provide a 31dB quiet environment. It won't disturb you when exercising or working.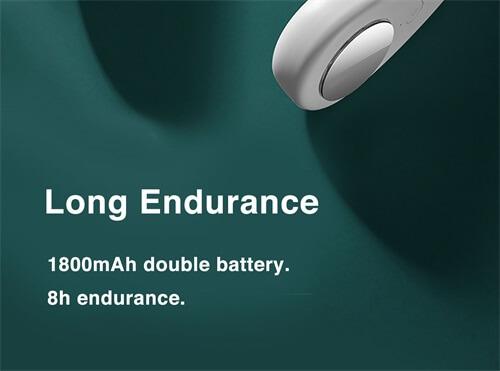 Long Durability & Warranty: The lifetime of this brushless motor is 20,000h. The lithium battery is certified with UL1642. The lifetime of the wearable adjustment hose is 30,000 times.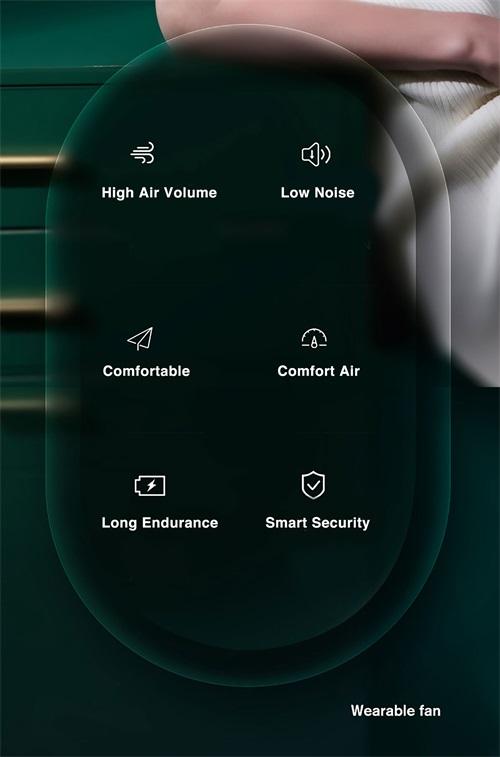 Wide Application: Ideal for hot flashes, watching sports, music festivals, cooking, bbq, makeup, trips, office, church, etc.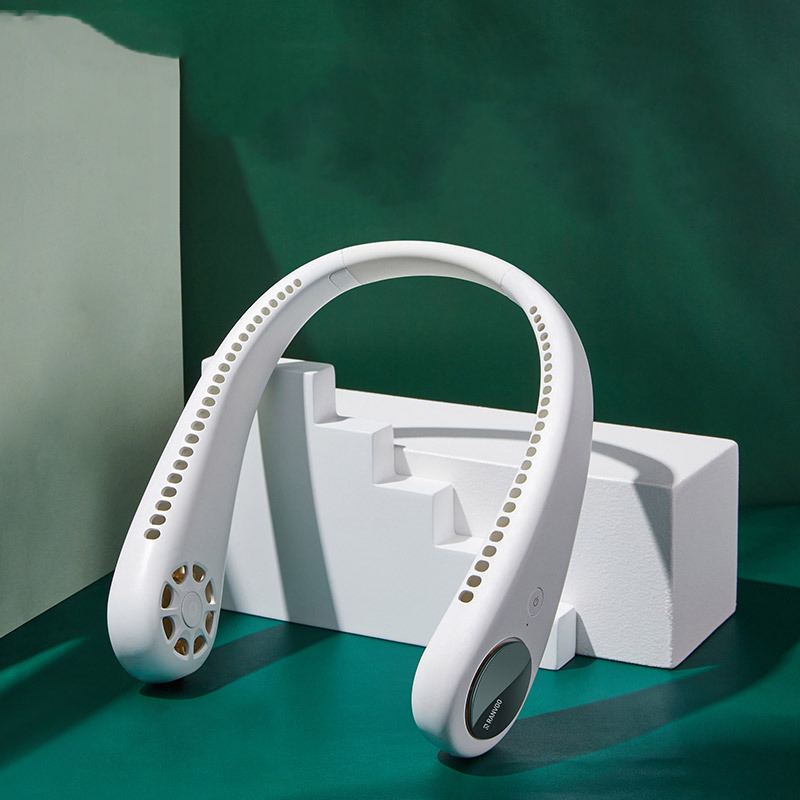 Specifications:
Power supply mode: USB
Specification: Elegant White
Product features: Leafless hanging neck fan
Noise: 36dB or less
Rated power: ≈5W
Air supply method:: turn page
Wind speed gear: third gear


Operation mode: mechanical
Whether to support charging: support
Shaking head way: figure 8 shaking his head
Stop automatically when falling: Not supported
Whether to turn the page fan: No
Built-in battery capacity: 1200 mA -2000 mA
Battery life: 6-8 hours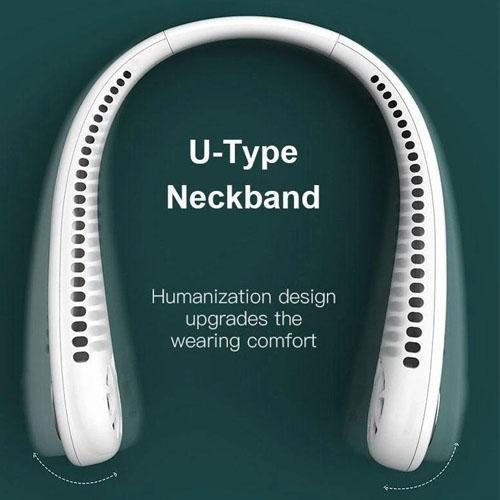 Package Includes:
1 x Portable Air Conditioner Neck Fan, Hands Free Wearable Bladeless Fan – White