Front Facing Baby Carrier With Hipseat For Travel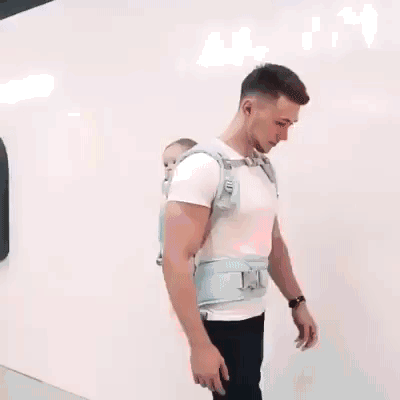 It's designed for comfort when carrying your child. A lot of stress is put on your lower back and arms leading to back problems, with hip hugger all of your babies weight is evenly distributed to relieve stress on your lower back and maintain a well balanced posture.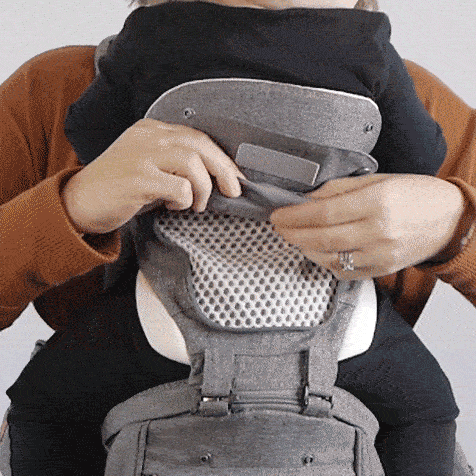 Features:
Ergonomic design – maintain normal growth of baby's spine.
Safe straps – with cross shoulder belts and buckles its safer and prevent falling off.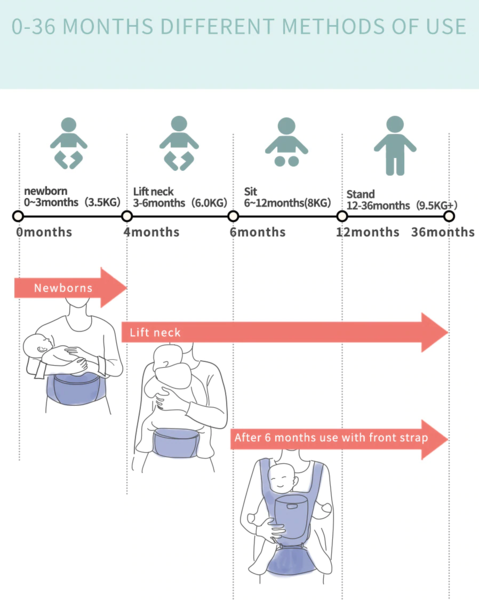 Removable belts – with removable wraps made in hipseat can be used in many ways. For different age baby, you can choose different carry ways.
Storage pockets – there are 3 main pockets around the hipseat. 2 storage pockets and 1 bottle holder on the seat. 1 pocket at the front of the wrap.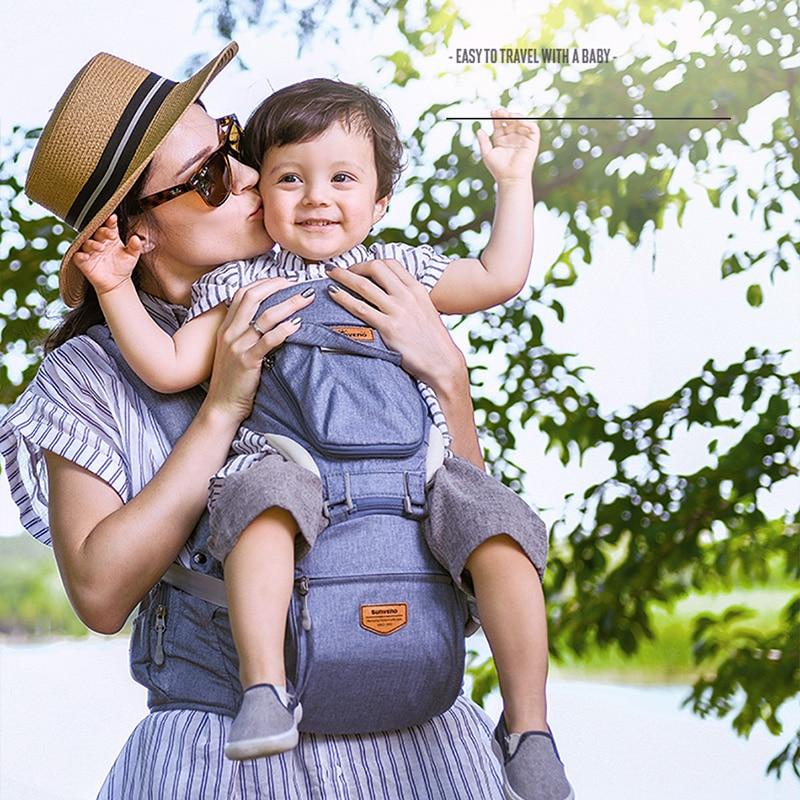 Hiding windshield – there is a hiding windshield at the front top of the hipseat. Can protect your baby from sun and wind.
Independent wear – no need for help.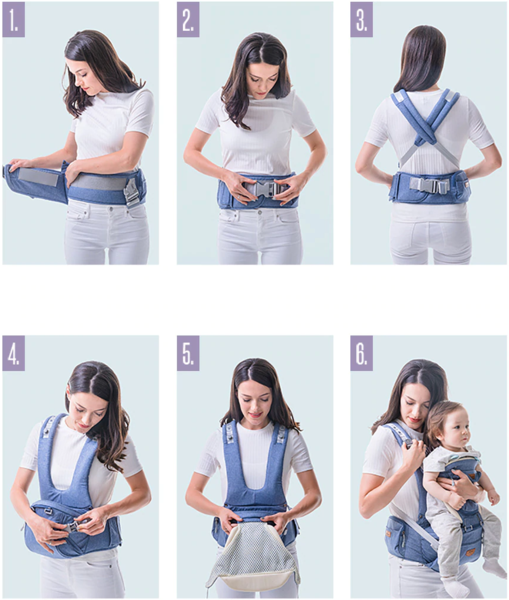 Breathable front – the front part of the hipseat is made of breathable mesh cloth, warm in winter and cool in summer.
Wide straps – the shoulder straps are wider and thick. It's comfortable for all day use.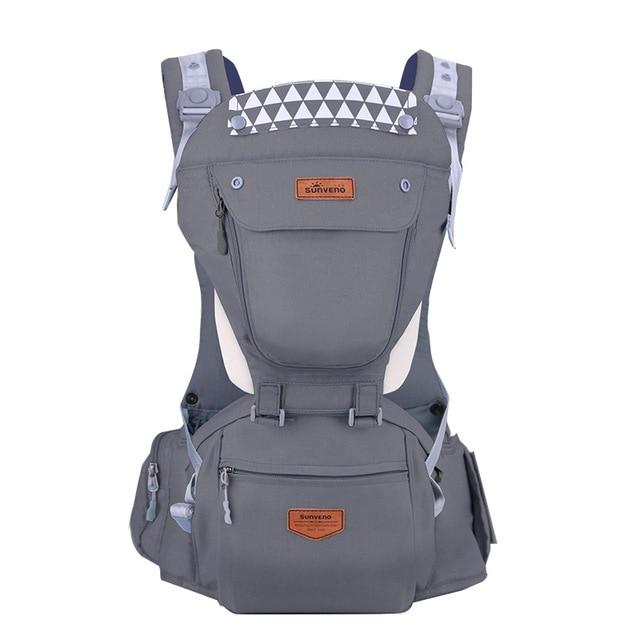 M-type scientific development – support baby's hips and thighs.
Many ways to carry – meet all kind of needs.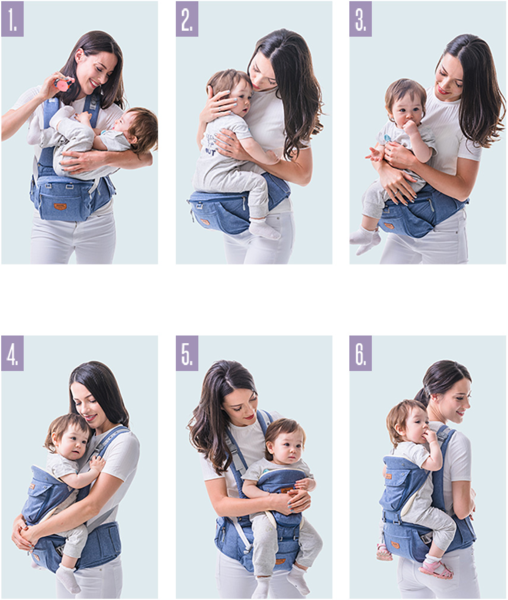 Specifications:
Brand: Sunveno
Outer material: Polyester
Filling material: Environmental friendly EPP
Use age: 0-36 months
Waist: 70-110cm/28-43.2in(adjustable for parents)
Bearing weight: 11-44lb/5-20kg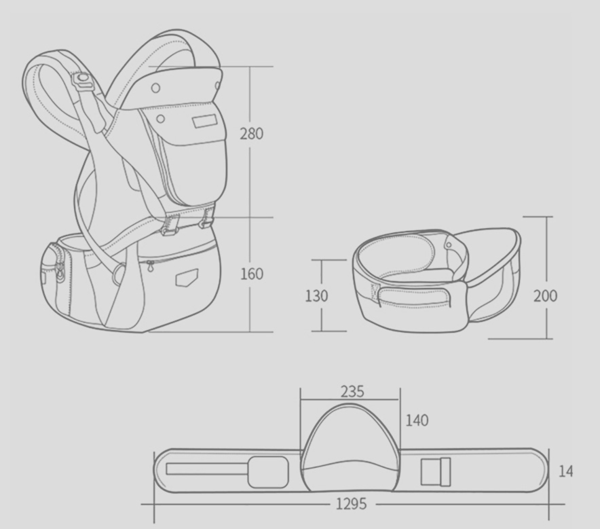 Package Include:
1 x Front Facing Baby Carrier With Hipseat For Travel