Foot Reflexology Massage Mat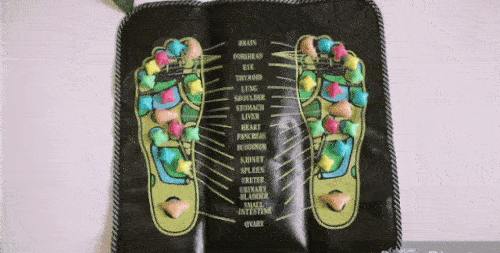 Whether you are suffering from plantar fasciitis, heel pain, arch pain or just tired and exhausted feet that are swollen and aching, this new Reflexology Technology massages your heels, arch, toes and plantar while sending pain relieving signals through your entire body.

Reflexology is known as the art of stimulating nerves and all kind of body parts just by touching and massaging the corresponding zone under the feet. For example, applying pressure to the toes addresses sinus issues and if you massage the center of the foot it is beneficial for kidneys.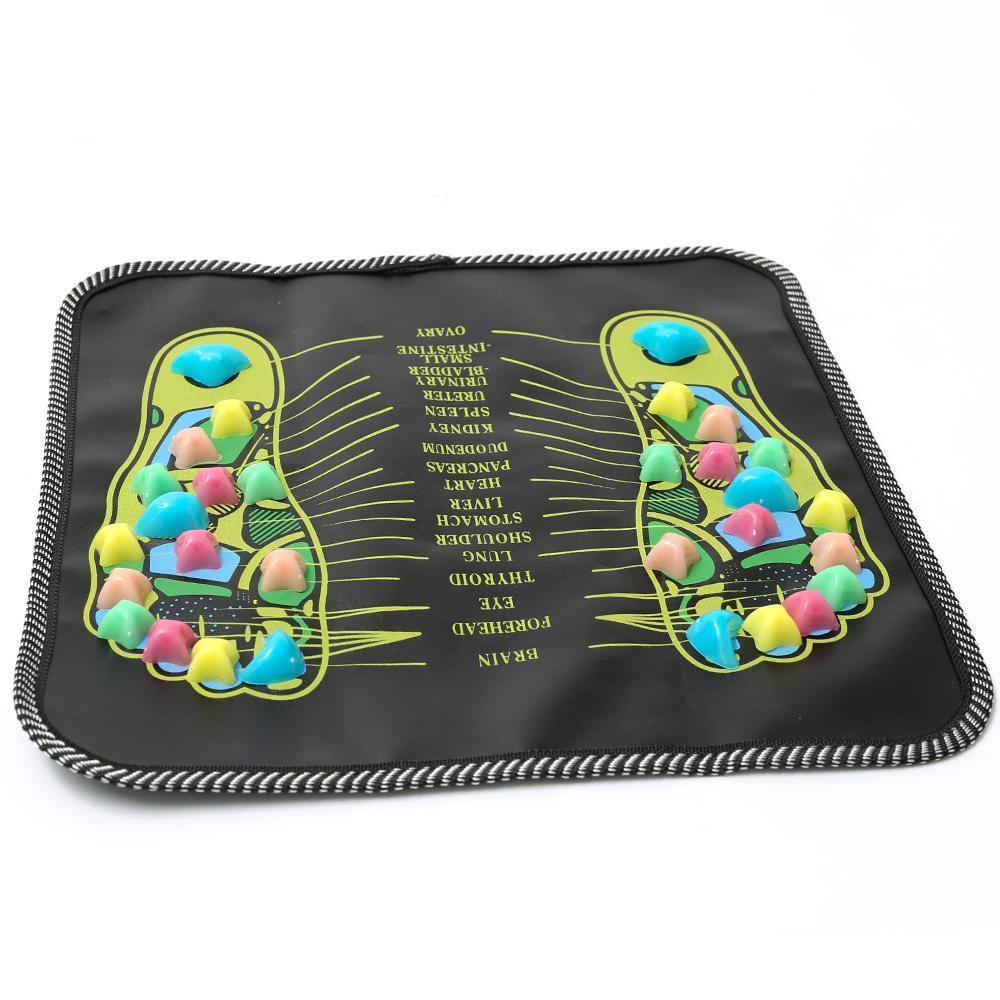 Features:
Release yourselves, forget your fatigue, bring you happy and comfort
Increases blood circulation with effect of health care and slimming
Improves muscle tone and balance, reducing physical stress placed on bones & joints.
Eliminating fatigue and pain caused by long-time work
Fat burning and reduce cellulite
Relieve chronic neck and back pain
Improve sleep and relieve insomnia


Specifications:
Material: ABS
Control method: mechanical
Size: 35cm*35cm
Weight: 0.1 kg


Package include :
1 x Foot Reflexology Massage Mat