Cordless Ceramic Hair Curler, Multifunctional Automatic Wireless Curling Iron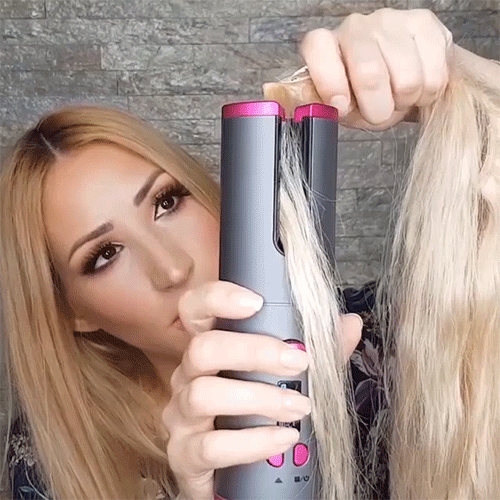 Automatic curling iron is the perfect new high-tech modeling tool for those who are not used to using traditional wired curling irons.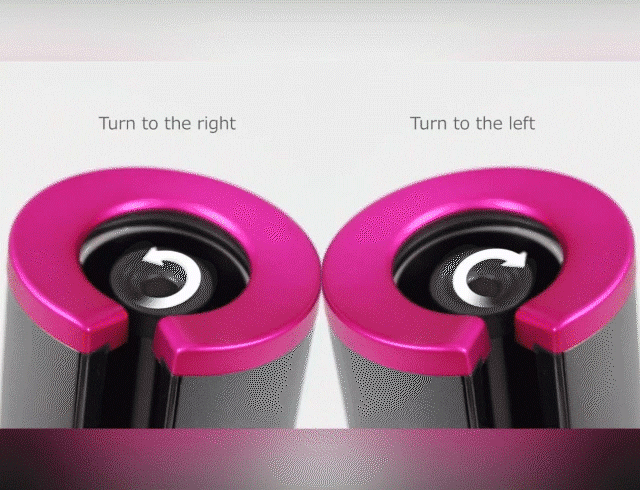 Features:
Fast heating: Professional tourmaline ceramic barrel, quickly heating up and gives you a smooth, massive shine and bouncy curls without all the damage.
Efficient & safe: Our hair curlers can be heated quickly and its cordless design can maximize your modeling efficiency. It is equipped with a safe and non-toxic insulating material inside the curling room which can protect your from burns when you use it.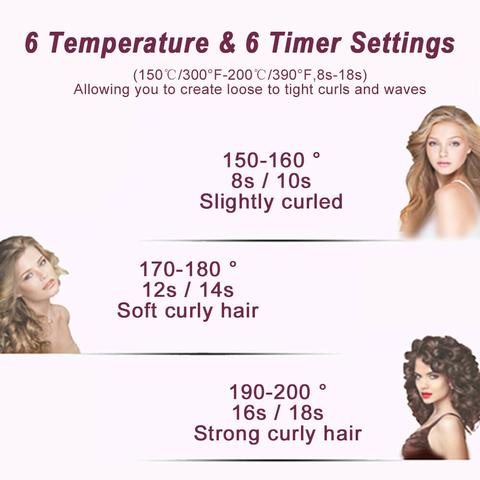 Temperature/timer/direction adjustable】 150-200℃ temperature selections, 8-18s auto curling timers, as well as curling direction (left and right) together allow to form a perfect loose or tight curls easily, saving a lot of time.
USB rechargeable & power bank: Built-in 5000mAh lithium-ion battery enables super convenient cordless use. Meanwhile it can also be used as a power bank.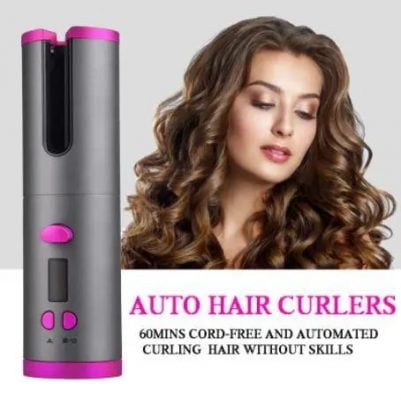 Easy use & portable: The barrel will auto spin around and wrap section of hair into curling chamber. Easy to carry when traveling, can curl your hair anytime and anywhere, far away from the trouble with the line.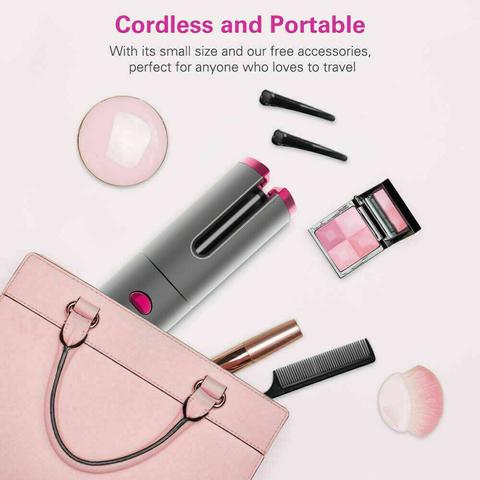 How to use:
1. For first time use. Charge fully for 4.5 hours.2. Choose your heat and select your curl direction. Left or right.3. Start with a 1 inch section of hair.4. Insert hair into the curl chamber, press and hold the button to begin curling.5. Wait for the beep and then release the perfect curl.

Specifications:
Battery: 5000mA, 3.4W
Perm temperature: 150/160/170/180/190/200 150 ~ 200 Degrees Celsius (2 kinds of Fahrenheit)
Perm time: 8s /10s /12s/ 16s 18s 8 ~ 18s
Charging is battery life: 2-3 hours of charging and 1 hour of use
Thermal conductor material: environmentally friendly alloy
Battery capacity: 2500MAH
Battery voltage: 3.7V
Battery Watt Hours: 9.25WH
Lithium content: 0.75g
Battery type: Lithium ion rechargeable battery
Battery composition: nickel cobalt manganese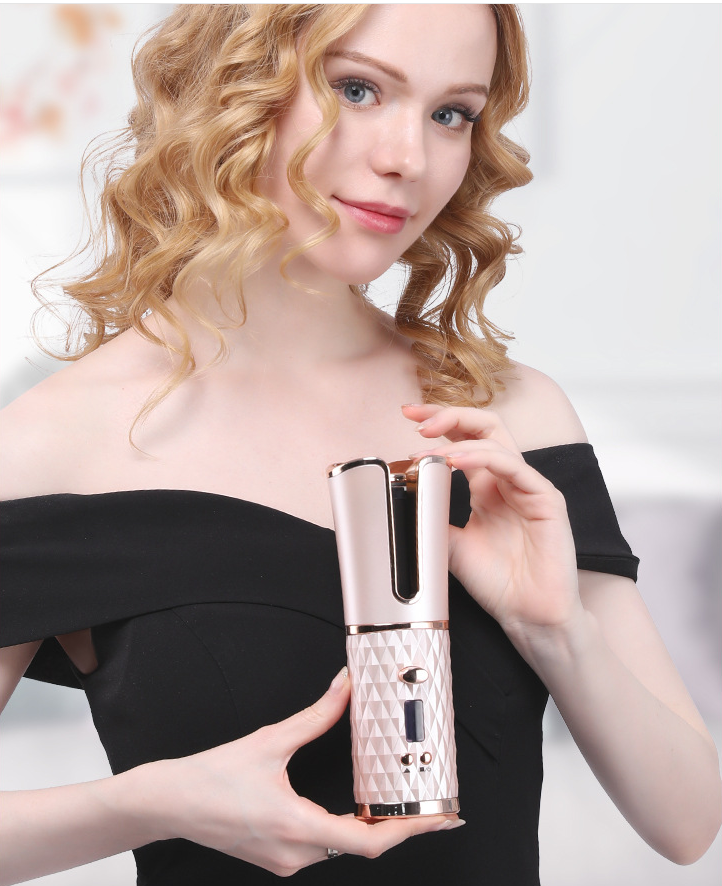 Tips:
If your hair gets caught in the curling chamber, you will hear continuous beeping. Automatic curling will stop, the motor will return to the original position, and the Hair Curler will automatically shut off. Press the "START" button to release your hair from the Hair Curler. Reposition your hair in the Hair Curler and press "START" again.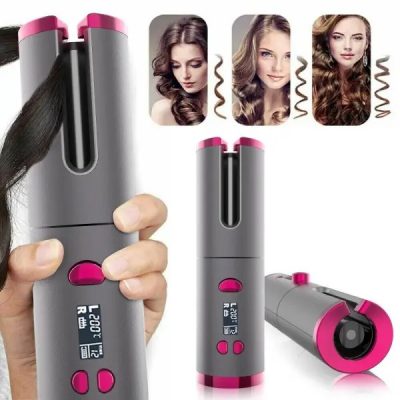 Package Include:
1 x Cordless Ceramic Hair Curler, Multifunctional Automatic Wireless Curling Iron