Back Stretcher Lumbar – Lower Back Pain Relief – Spinal Decompression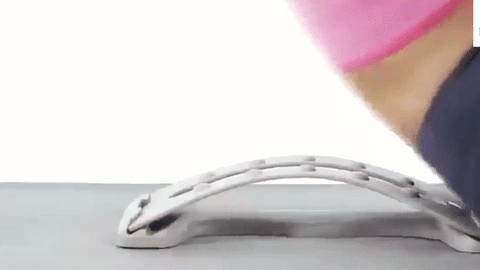 The Back Stretching Device is a small lightweight multi-level device that helps you relax and immediately relieves back pain due to tight muscles, excessive flexion, and poor spinal alignment.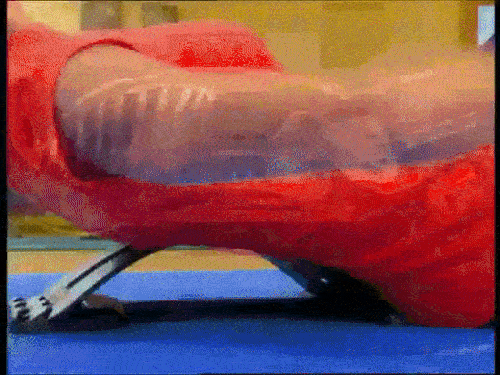 This product relies on the principle of arc stretching, passive way to gently stretch your entire back, helping to eliminate the source of your back pain and restore your natural back curve. When lying down on back stretching device, gravity allows the front of your body to effortlessly stretch out and upwards, and the surrounding muscles start to relax, gently decompressing the discs in your vertebrae, realigning the spine, relieving tension and pain.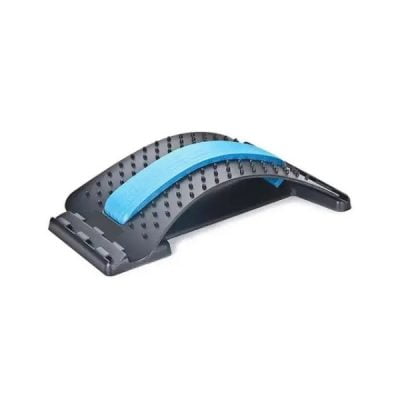 It is specially designed for individuals that are suffering from back pain, poor spinal alignment, or those who feel a tightness in their back and need relief. It is highly recommended and used by Physicians, Chiropractors, and Professional Athletes.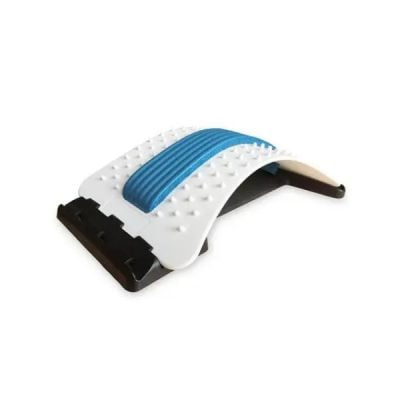 Features
1.Fouradjustable stretching stages design can provide multi-level distance above ground to widely suit different people, free to choose your desired height for your body and exercise your back in a healthy way.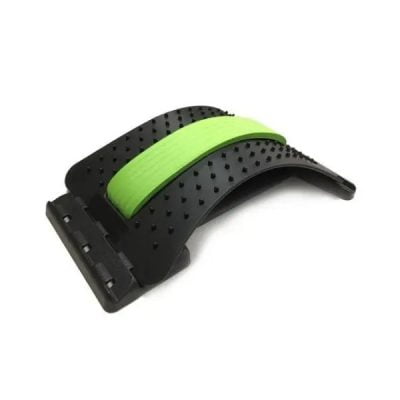 2.Environmentally-friendly and non-toxicPP material with built-in 10pcs magnetsand 96pcs acupoint stimulation particleswill offer daily traction therapy and massage treatment to stimulate the back points and promote blood circulation for people of all ages.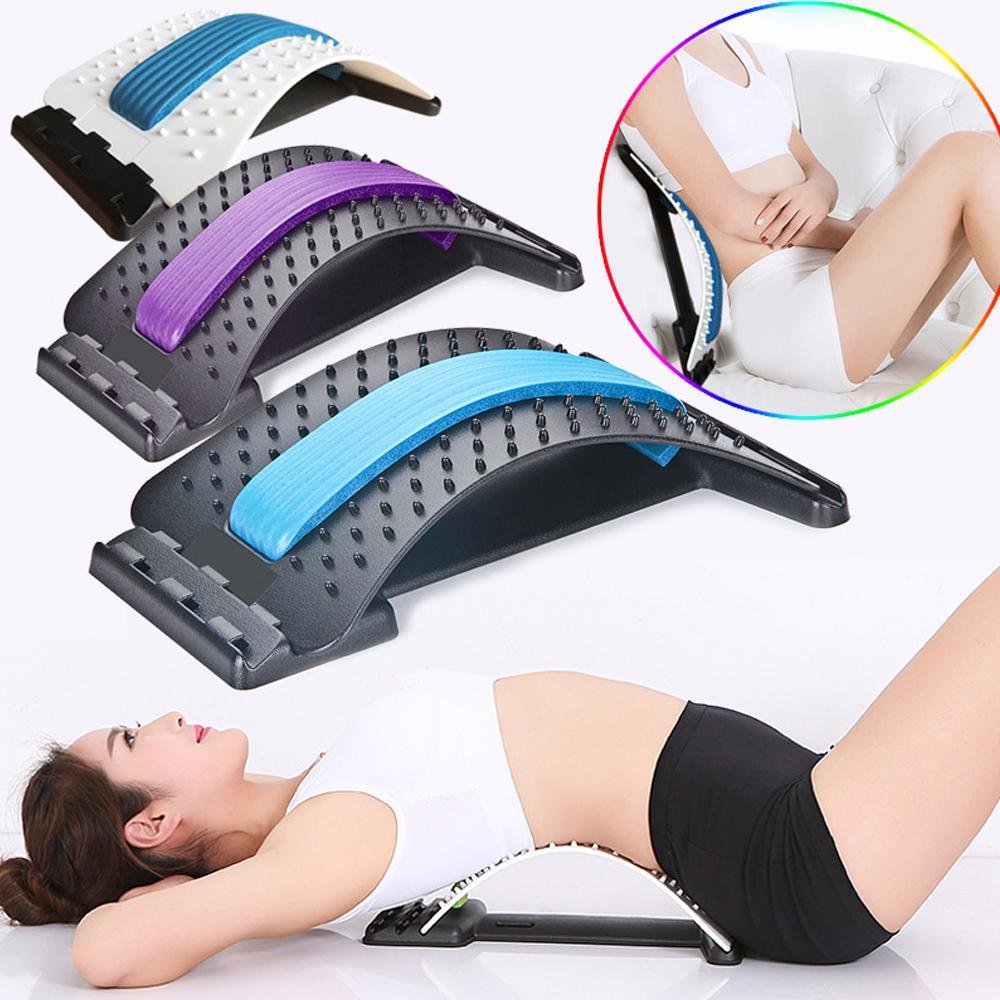 3.Support two way use, you can put it along the chair backrest or place it on the ground for multipurpose applications, lightweight and portable for carry and store convenience, ideal for travel, home or office.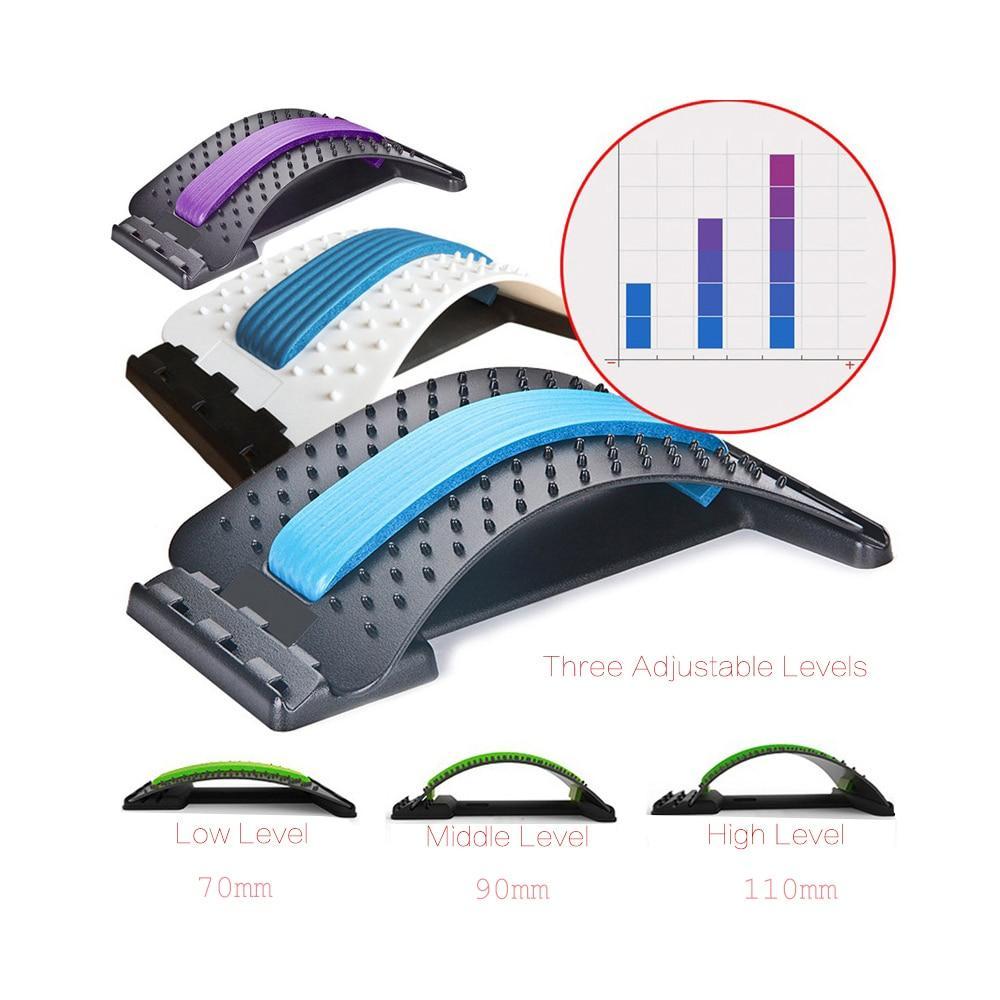 4.Ergonomic stretching arch design can perfect fit your body physiological curve of the spine, helping relieve relieve chronic back pain and correct postural imbalance, restore the natural curvature and improve flexibility in shoulder and back muscles.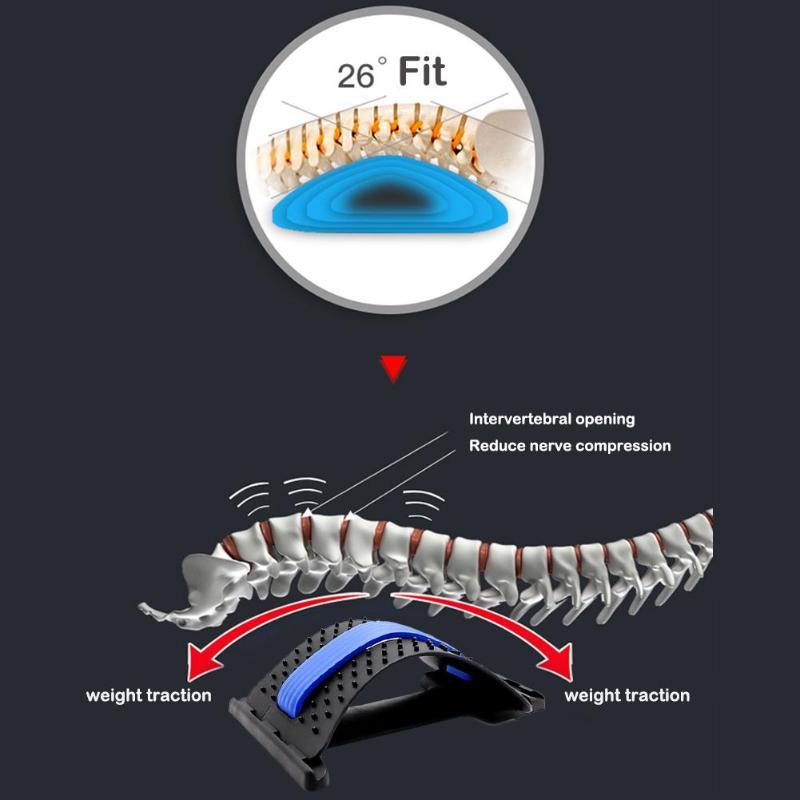 Specifications
Material: PP, NBR
Above Ground Distance: 4 Adjustable Levels (6cm/2.36in,8cm/3.15in, 10cm/3.94in, 11cm/4.33in)
Product Size: Approx. 37*18*4cm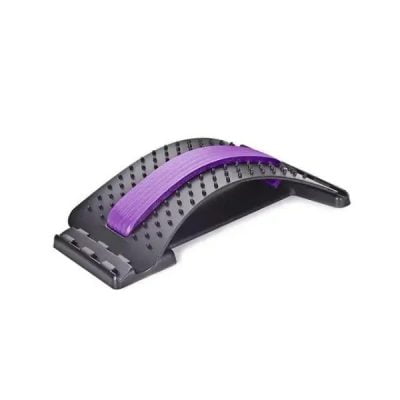 Package Include:
1 x Back Stretcher Lumbar – Lower Back Pain Relief – Spinal Decompression