Baby Play Mat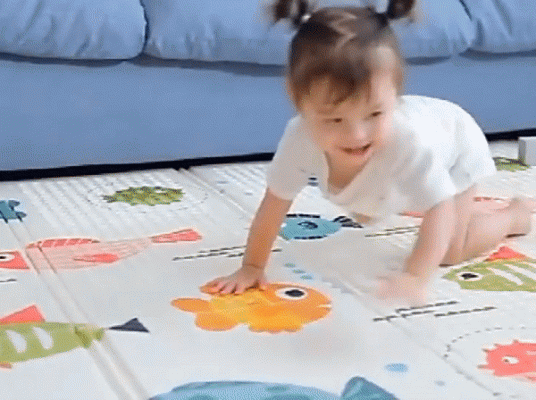 Baby play Mat has been designed to last through the development stages of childhood. During early infancy, the soft, cushion design helps baby to enjoy comfortable tummy time. As they advance to toddler years, learning is encouraged through illustrations designed to entertain, engage and educate.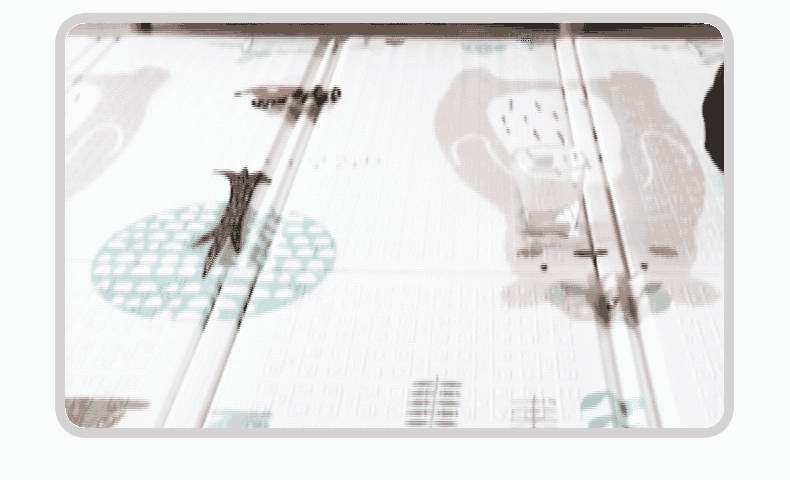 This Mat is patterned with hidden characters for children to search for, creatures they can enjoy and learn to count, letters to begin language familiarity and more. For easy use and maintenance, this Baby Play Mat is water resistant and non-toxic. The Child Play Mat is made from an outer layer of low-density polyethylene and a second, softer layer of PEE foam for comfort.

Features:
The super-easy-to-fold mat can be packed into compact size with a FREE carry bag, don't take up much space to store.
The surface is 100% water-resistant and easy to wipe up inevitable spillages with a dry cloth, never worry about stains or cleaning issue. Double L textured design anti-slip helps to reduce slipping and sliding.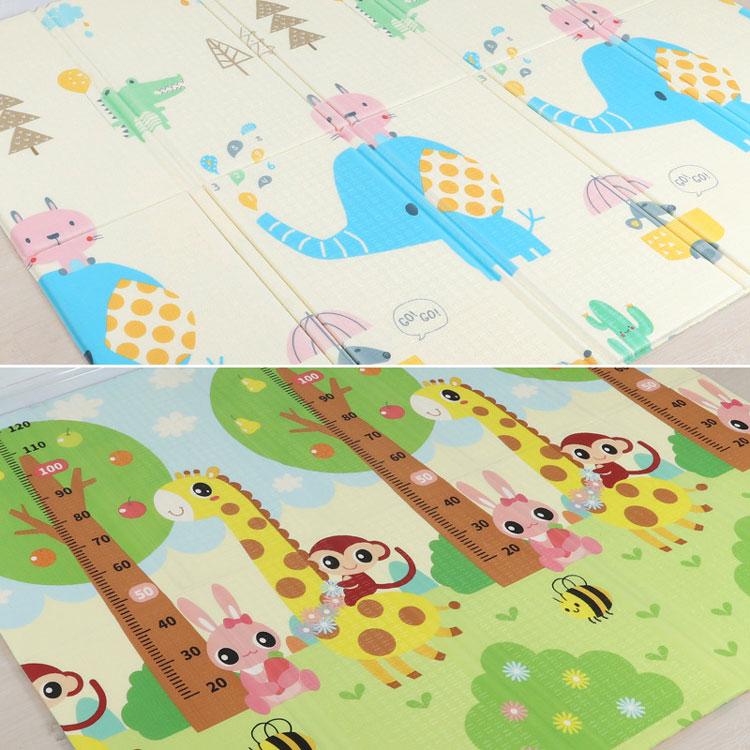 Since the mat is soft, it's easy to peel and tear when baby dig the mat, please use it under parental supervision.The BAP free mat can decrease the hazard of baby's health and brain development, provides a safe place to play. Tested in the CASSIA 3rd party authorized testing agency to meet USA toy safe standards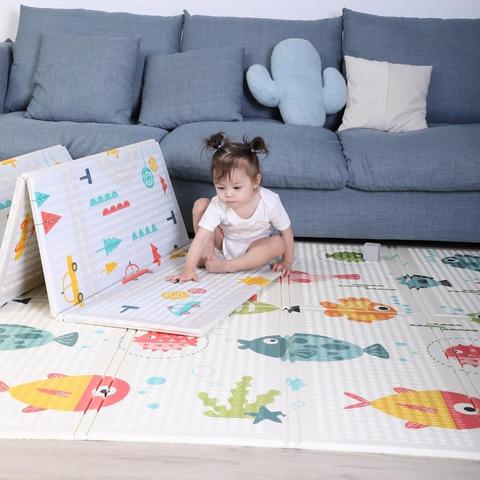 High density foam material reduces the impact and noise effectively. Soft and comfortable touch is more appropriate for baby's crawling and playtime. lightweight design is perfect to take it along to the beach, the park or anywhere!
The mat size is 6 x 6.5 ft (Print May Vary) . The extra-large size of the mat provides plenty of room for babies and parents together. The soft tone don't stimulate baby's eyes sense, cute pattern promotes encourage learning.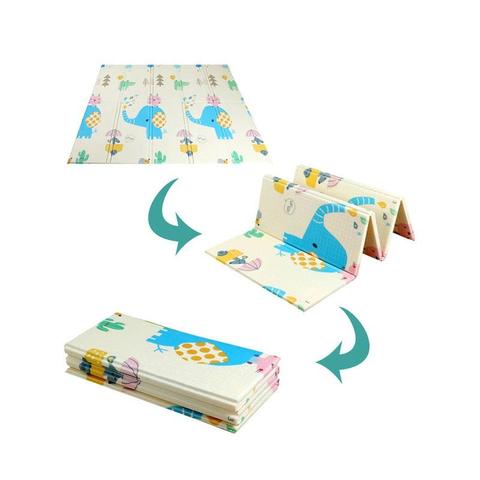 Specifications:
Applicable people: unlimited
Featured function: Convenient for babies to crawl
Toy material: xpe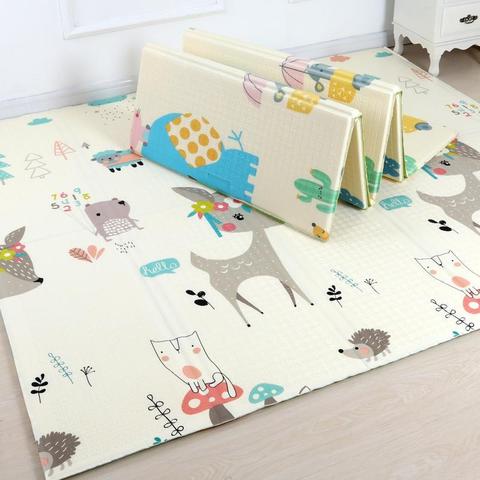 Ability training: Crawl, use your hands and brains, interactive toys, and cultivate interest
Is there an animation image: No
Crawling mat type: integral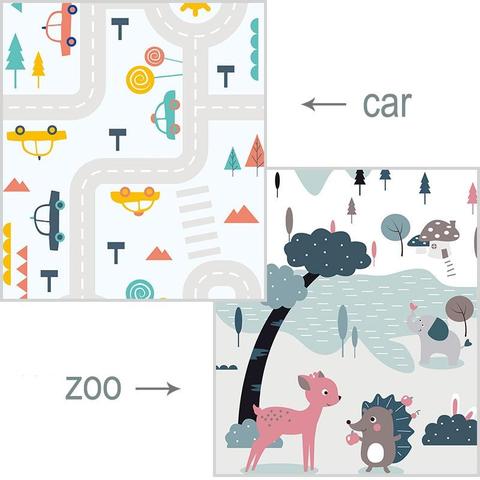 Package Include: