Artificial Garden Plant Fence Uv Protected-Privacy Fence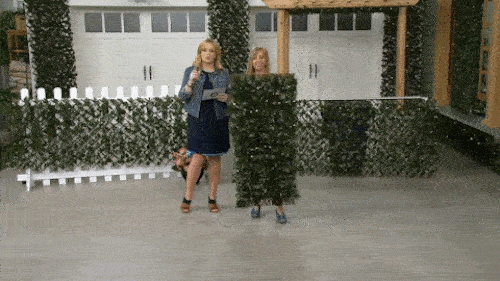 There is a fence with Branches and artificial leaves, which will make your garden or home alive. It can be stretched out and draw back, You can adjust it as per your area and requirement. You can add few more to make it more wide or long.It is perfect for Garden Decoration and Separate parts.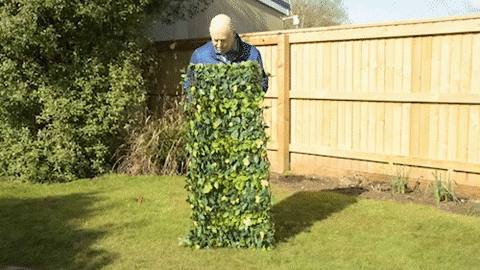 You can put it on your home or garden. It also can be wall decoration in restaurants, offices, scholls, home and lot more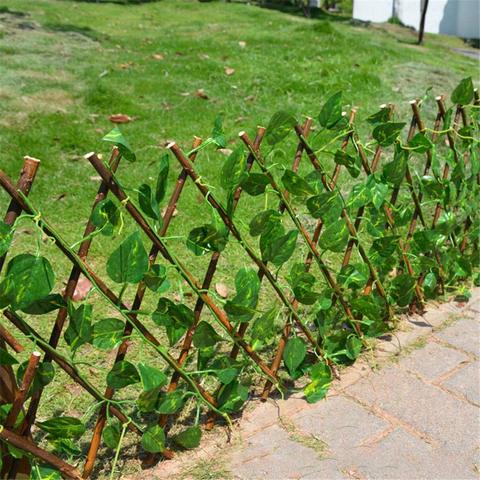 Features:
The fence is willow wood, and the artificial green vines on the top are artificially tied. It is very realistic and makes your garden full of green and full of vitality.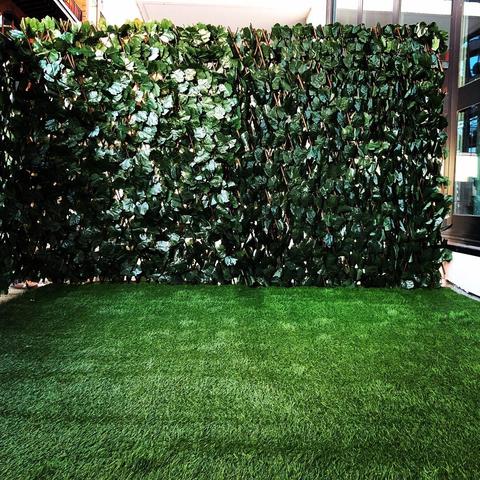 The wooden stakes are driven into the soil, and the wooden fences can be fixed with ties or wire. Simply arrange them to make your garden look different.

This retractable wooden fence can be used for shopping mall decoration, KTV bars, restaurants, parks and other places for holiday activities with green vines, which is an excellent view.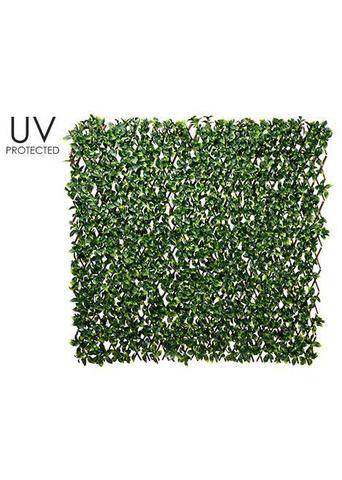 90% high-density blockage, gives the privacy you need, while Block up to 90% of UV rays, it also allows the air to go through freely.

No maintenance, no watering, no trimming, easy to clean with water, unlike real ivy where rodents nest and infest.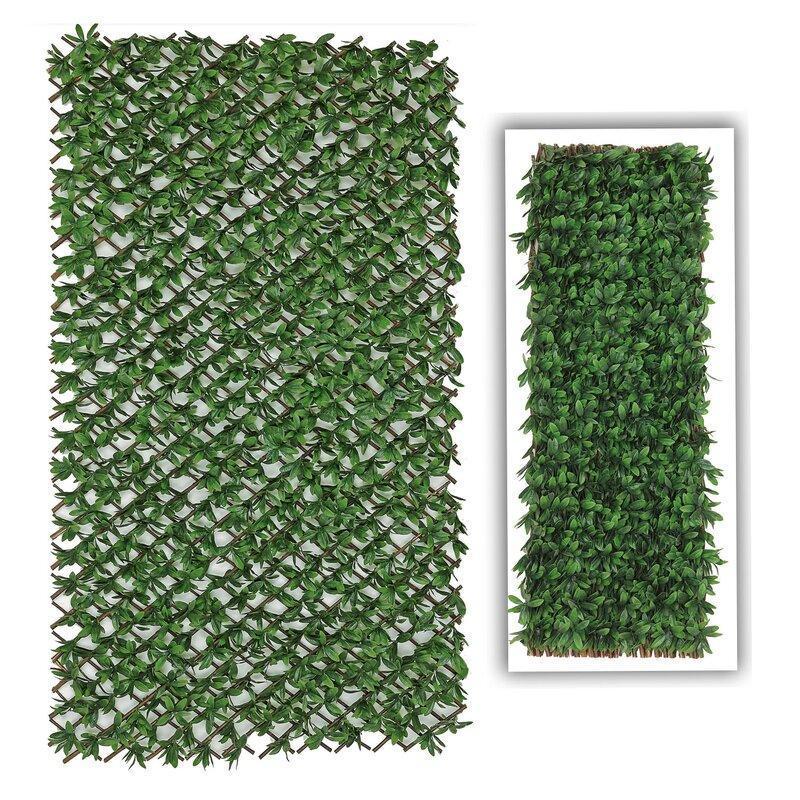 How To Use:
You can use the expandable faux ivy trellis horizontally or vertically, blends beautifully with natural landscaping, hide unwanted areas.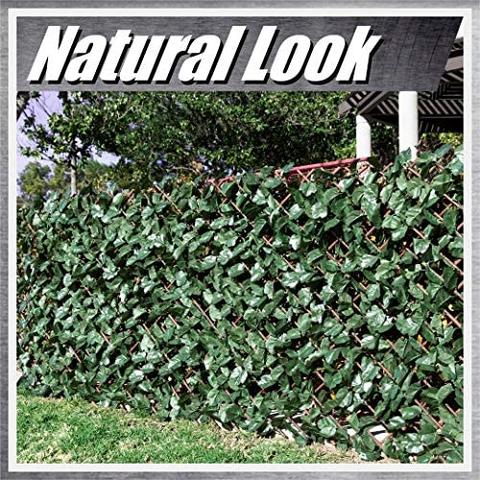 It creates an intimate ambiance in your garden, expandable to create an instant privacy fence screen covered with faux ivy leaves, flexible, expands or contracts to your desired dimensions and privacy.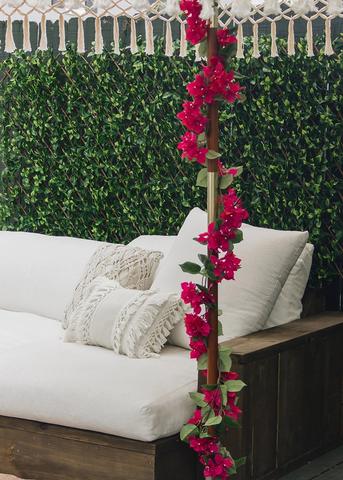 Specifications:
Total size is 40*20*5 cm. ( It can be stretched to 100cm*37cm, 150cm*35cm, 200cm*30cm. )
Material: Willow wood fence, artificial green vine tied up above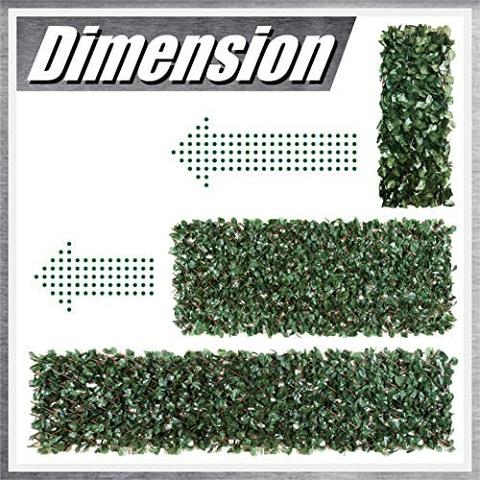 Package Include:
1 x Artificial Garden Plant Fence Uv Protected-Privacy Fence