90000 Lumens Xhp70.2 Most Powerful Flashlight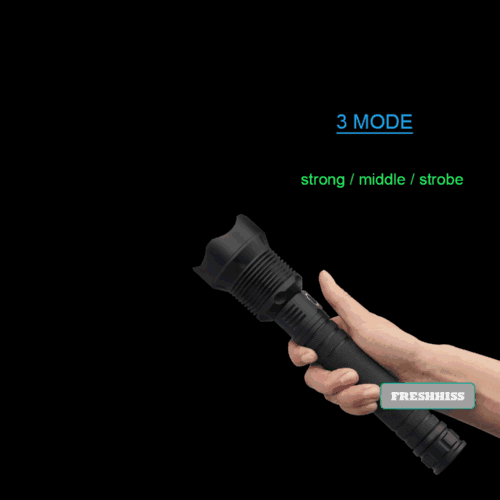 The 90000 Lumens XHP70.2 Most Powerful Flashlight is made for the outdoors, made for you to explore and discover, made for the darkness and to shine bright in it. If you want a reliable and durable Lumens Flashlight that not only is quick and portable, but actually does the job then look no further than the 90000 Lumens XHP70.2 Most Powerful Flashlight.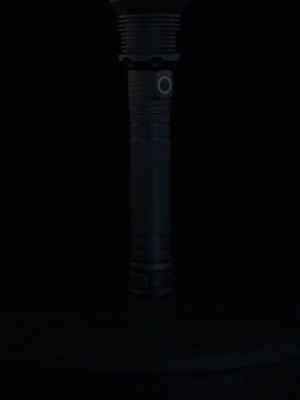 Features:
Bright Flashlight: Highest lumens reachable up to 90000 lumens
Powerful: LED flashlight uses the latest imported XLamp XHP70.2 LED OR XLamp XHP50
USB Flashlight: Easily recharge your 90000 lumens flashlight with the micro usb cable into your computer, car or charging plug.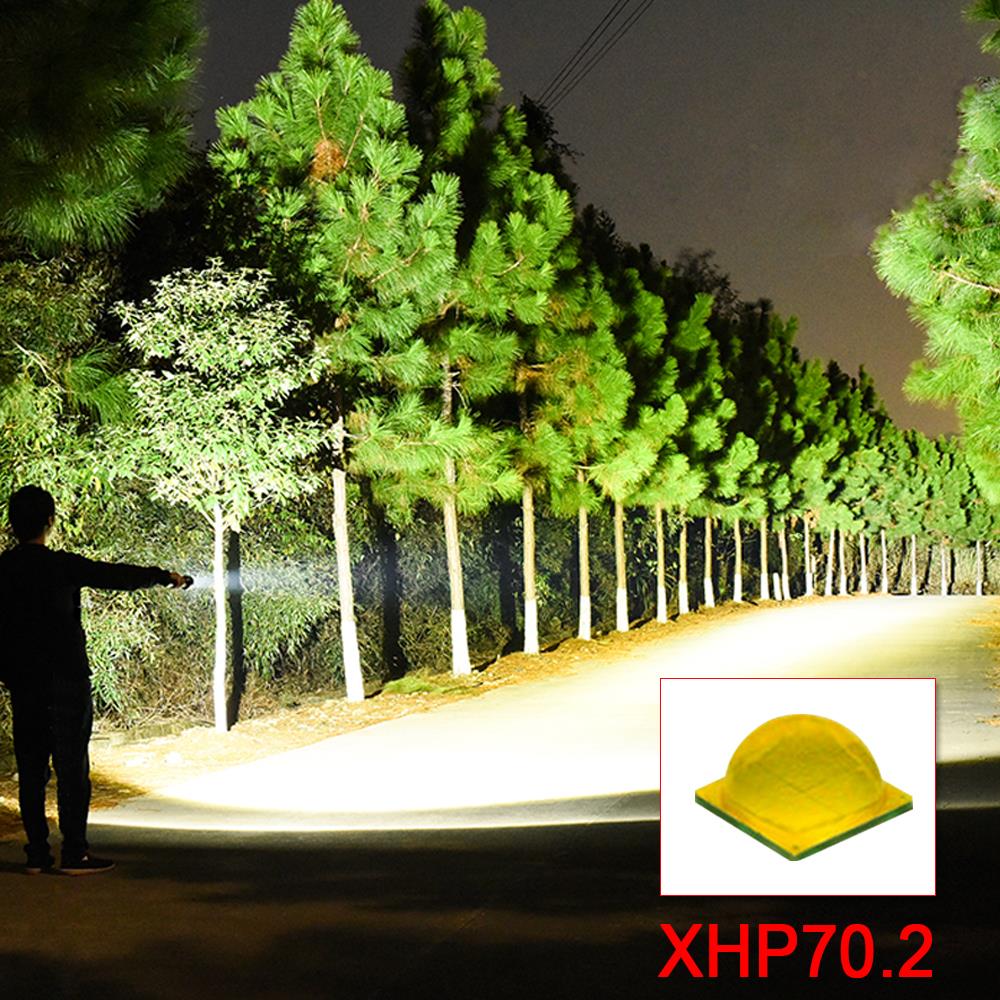 P70 lamp beads, high brightness up to 4000 lumens, and a service life of 100,000 hours;
Convex lens: Hawkeye lens, good light transmission, not easy to damage, strong aluminum attack head protection lens is not worn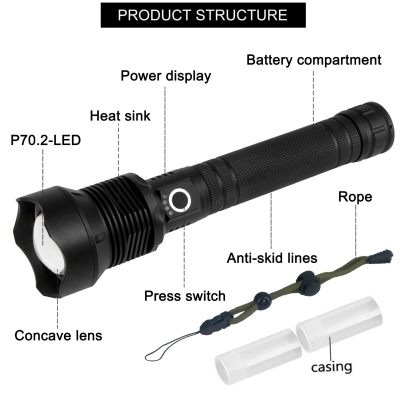 Telescopic zoom: the left and right stretch head can be zoomed, astigmatism-concentrated mode, convenient to use in different situations;
Central switch: high quality natural rubber material, surface anti-slip treatment, tact switch switch lighting mode;
Battery contact: battery contact design, good electrical conductivity, effectively prevent contact failure.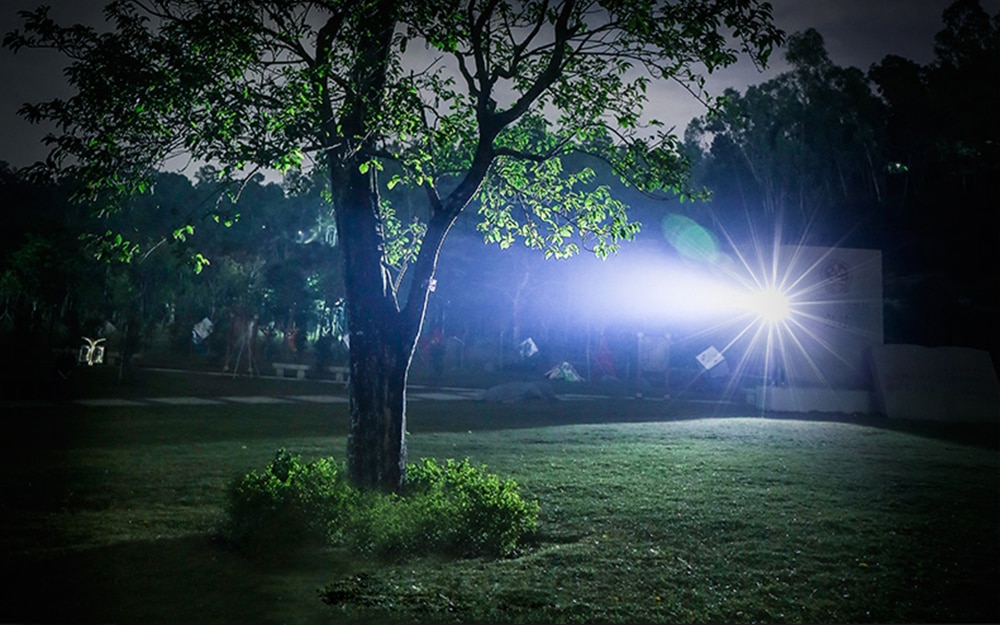 Specifications:
Material: Aluminum alloy
Battery capacity: no battery
Power form: battery
Power: 30W
Light source form: LED
Applicable environment: daily carrying, caving, camping, teaching, patrolling, hunting, hiking, searching, self-defense, night fishing, night riding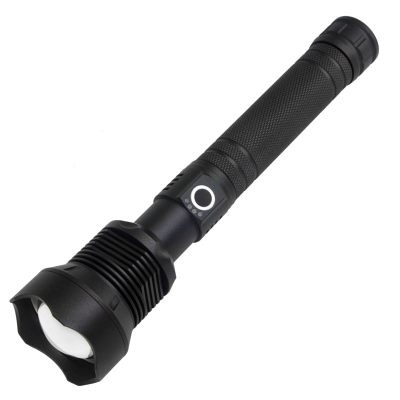 360 degree rotation: No
Configure the charger: No
Maximum range: 200-500 meters
Pproduct model: P64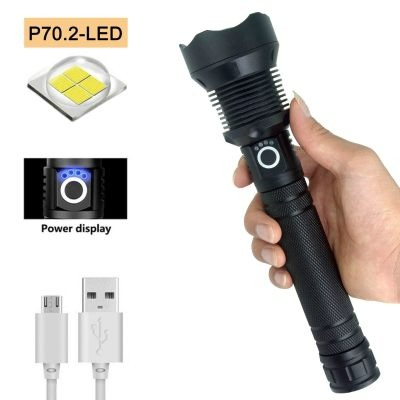 Light Bead Model: P70
Lens material]: optical lens
Working position: 3 files (strong, weak, flashing)
Product size: 24.6x6x3.5cm – 27.1x6x3.5cm (length after zoom)
Applicable battery: 26650×2/18650×2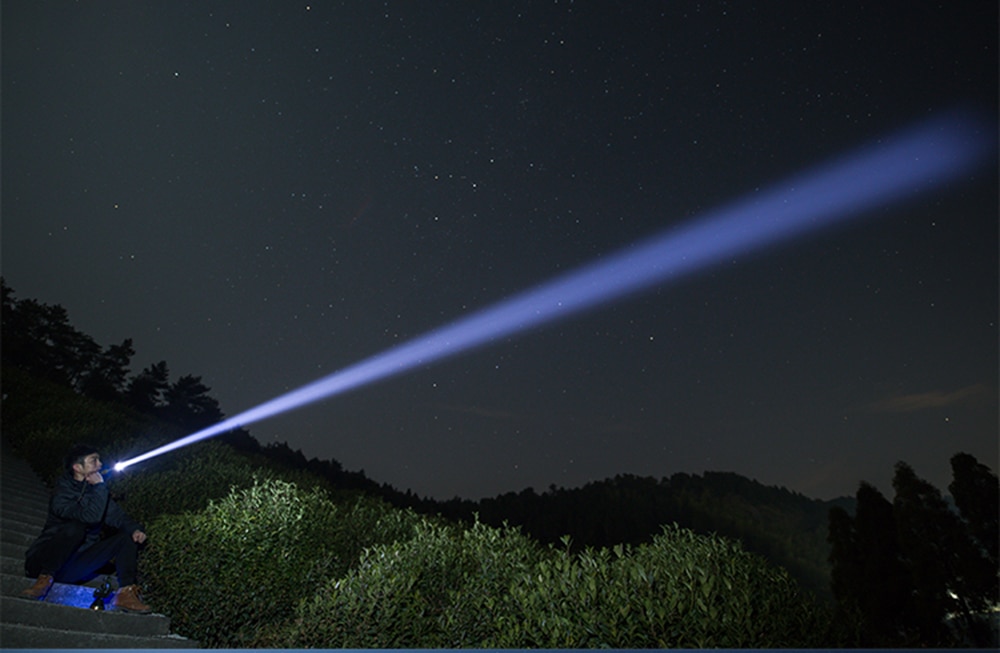 Waterproof rating: IP5
Flow Brightness: 4000 lumens
Product power: 30W
Product material: aluminum alloy
Working voltage: 7.4V
Product color: black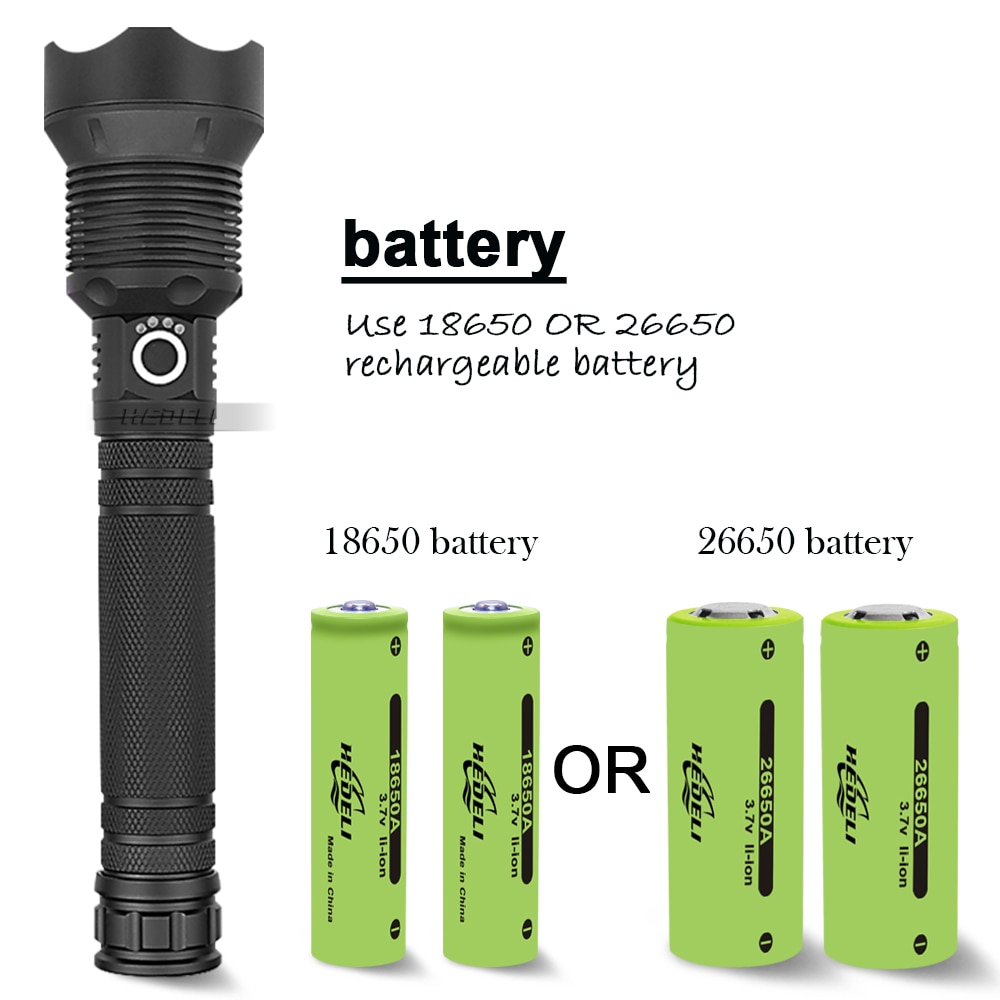 Flashlight packaging]: small white box
Product net weight]: 360gg (single flashlight)
Product gross weight]: 415g (flashlight, USB cable, small white box)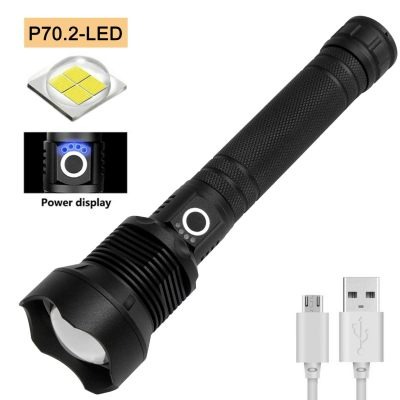 Set weight]: 485g (flashlight, USB cable,  small white box)
Set weight]: 574g (flashlight, USB cable,  small white box)
Set weight]: 590g (flashlight, USB cable, small black box)
Package Includes:
1 x 90000 Lumens XHP70.2 Most Powerful Flashlight
1 x Charger
1-2 x Batteries (depending on option)