4 Tube Foot Pedal Resistance Band Elastic Pull Rope Fitness Equipment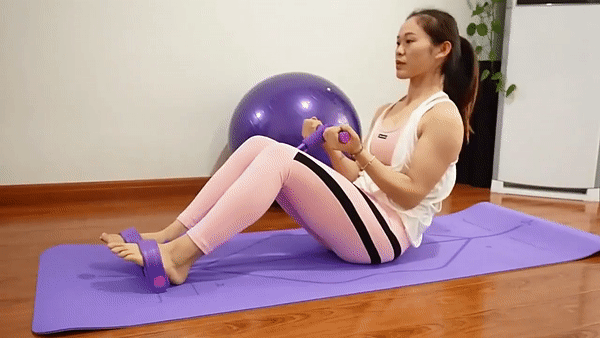 A pedal resistance band can be used as Foot Rally Bodybuilding Expander or chest rally pull rope which you can easily increase or reduce the tension. It will help you build strength and lean muscle.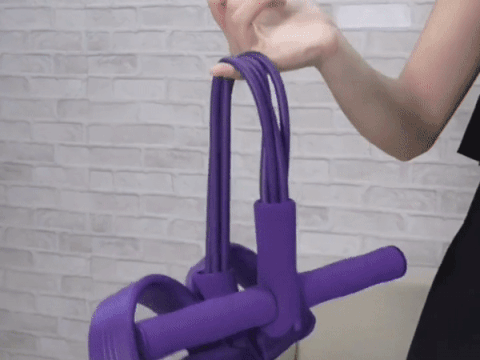 Features:
100% brand new and high quality
It is very effective and easy to use, consisting of a contoured foam coated plastic handle and foam pedals to nicely fit into your hands and around your feet.
Comfortable foam handle, sweat absorption and non-slip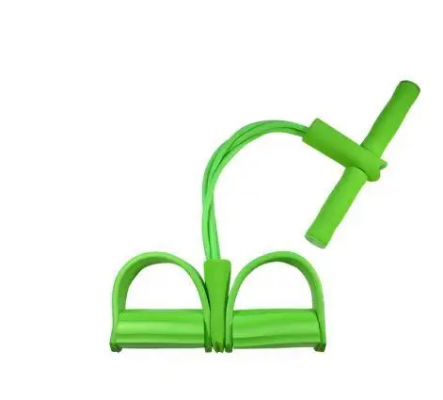 It can be used at home or in the office to shape your body, trim the waist.
Slim your waist, abdomen and waist for long-term use
It helps to strengthen your arms, legs, hips, thighs and works on the tummy at the same time
Multi-tube latex rope, strong tension and hard to break down
Non-slip pedal, better usage experience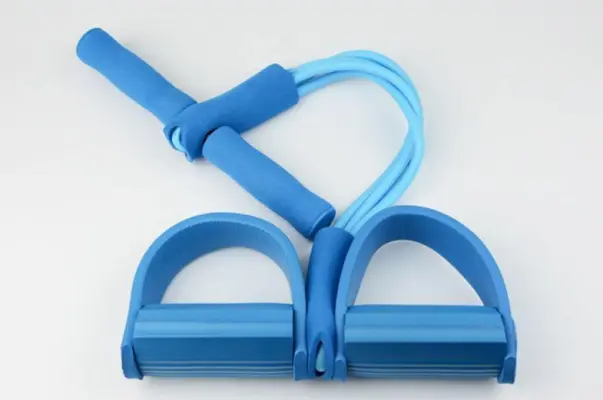 Exercise indoor/outdoors up to you
100% brand new with high quality, product is made of environmental foam, and tube is made of NBR, which is healthy to body.
Foam wrapped handle, non-toxic no stimulation, safety and environmental protection, to avoid movement due to climate change or cause excessive heat, moisture, slippage occurs, comfortable.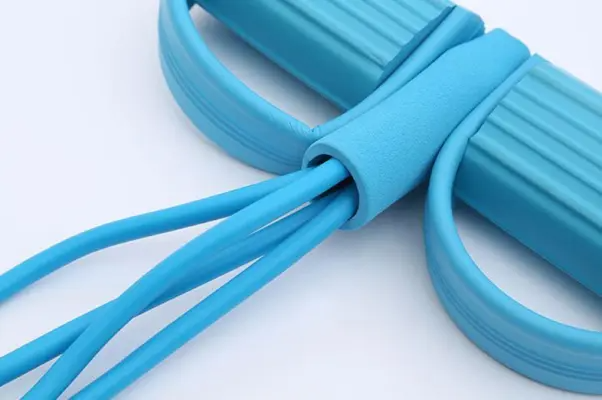 Workout in the privacy of your home, hotel room, office, or even outdoors. Workouts for Arms, Legs and Back, and can do seated Exercises. Improves Stretching and Flexibility.
Training with the resistance bands may not only assist with rehabilitative exercises, fat loss, building muscle, but also prevent of getting cervical spine and lumbar pain, maintaining a healthy body for you.
Ideal for toning & strengthening stomach, waist and legs, arms, hips, thighs and works on the tummy at the same time.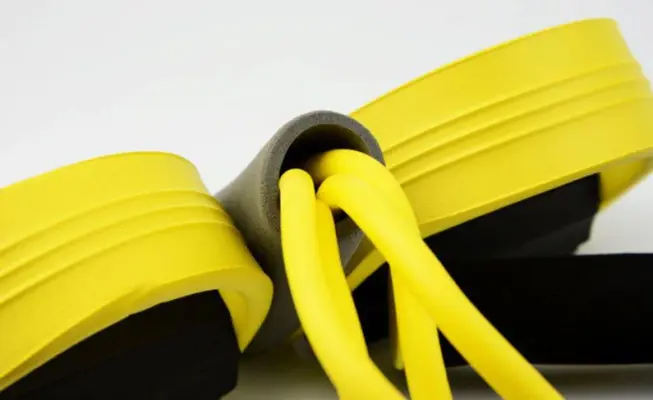 How To Use:
1. Shoulder exercises stand in place, pedal your feet, grab the handle, force it up and down. Suggest 15 times each time and repeat the 2-3 groups. It can prevent periarthritis of shoulderIncrease the flexibility of the shoulders.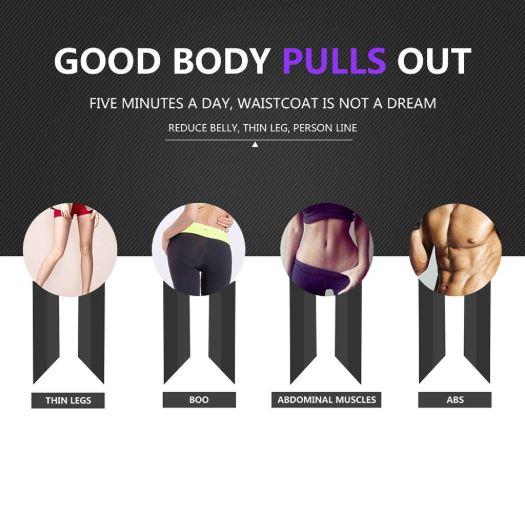 2. Hand exercises Sit on the chair, feet, feet, keep 90 degrees, pull around the tube. The hand holds the puller and can exercise the inner muscles of the arm.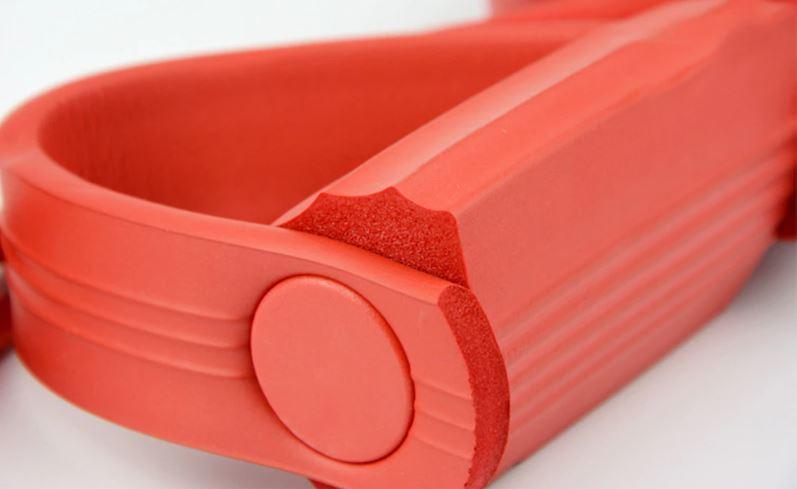 3. Waist exercise Put your feet flat on your feet and hold the handle. With pipe, it's flexible to do sit-ups. It can consume twice the usual number of calories.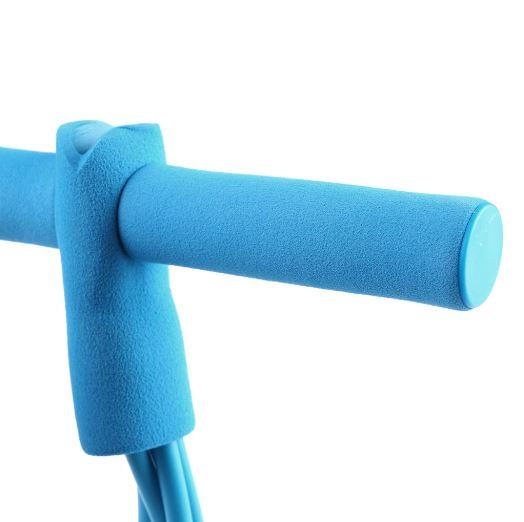 4. Leg movement Lie on a yoga mat to keep your feet in place. The legs are bent at 90 angles. Push forward. Recommend 15 times each time. It can effectively strengthen and strengthen the muscles of the waist and thighs.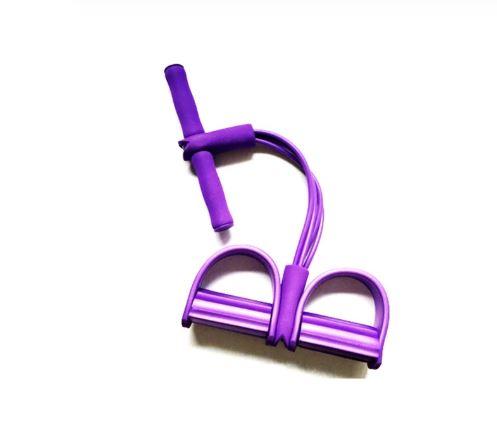 Specifications:
Name : Pedal Exerciser
Product Size: Full Length: 50, Handle Length: 26.5
Style: 4 Tube Fitness Resistance Bands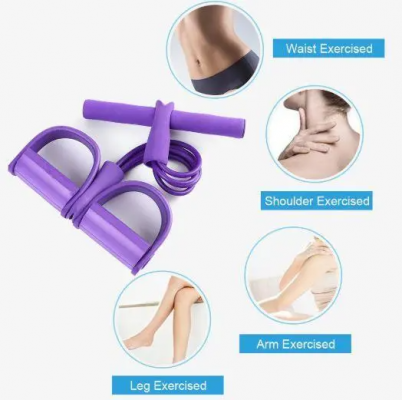 Package Include:
1 x 4-Tube Foot Pedal Resistance Band Elastic Pull Rope Fitness Equipment