2 Tier Under Sink Sliding Basket Shelves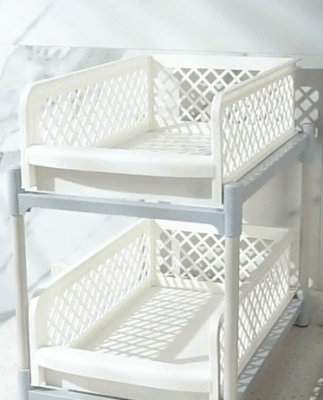 These heavy-duty pulls out baskets are perfect for any room that needs extra storage space. The drawers are made out of plastic and are detachable from the stand, making it easy to grab what you need.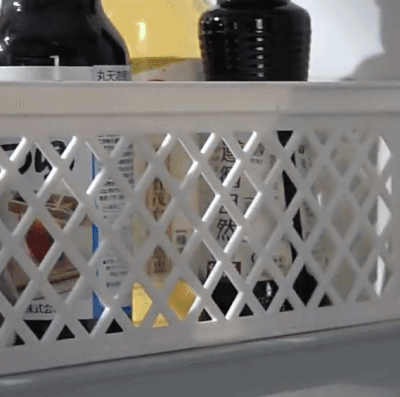 Features:
Sliding Basket Organizer: Provide versatile storage in compact spaces to keep supplies and essentials neatly stored in your kitchen Bathroom office
Removable Drawers: Grid design for easily visualize and access storage. Drawers slid out effortlessly and carry supplies where you need them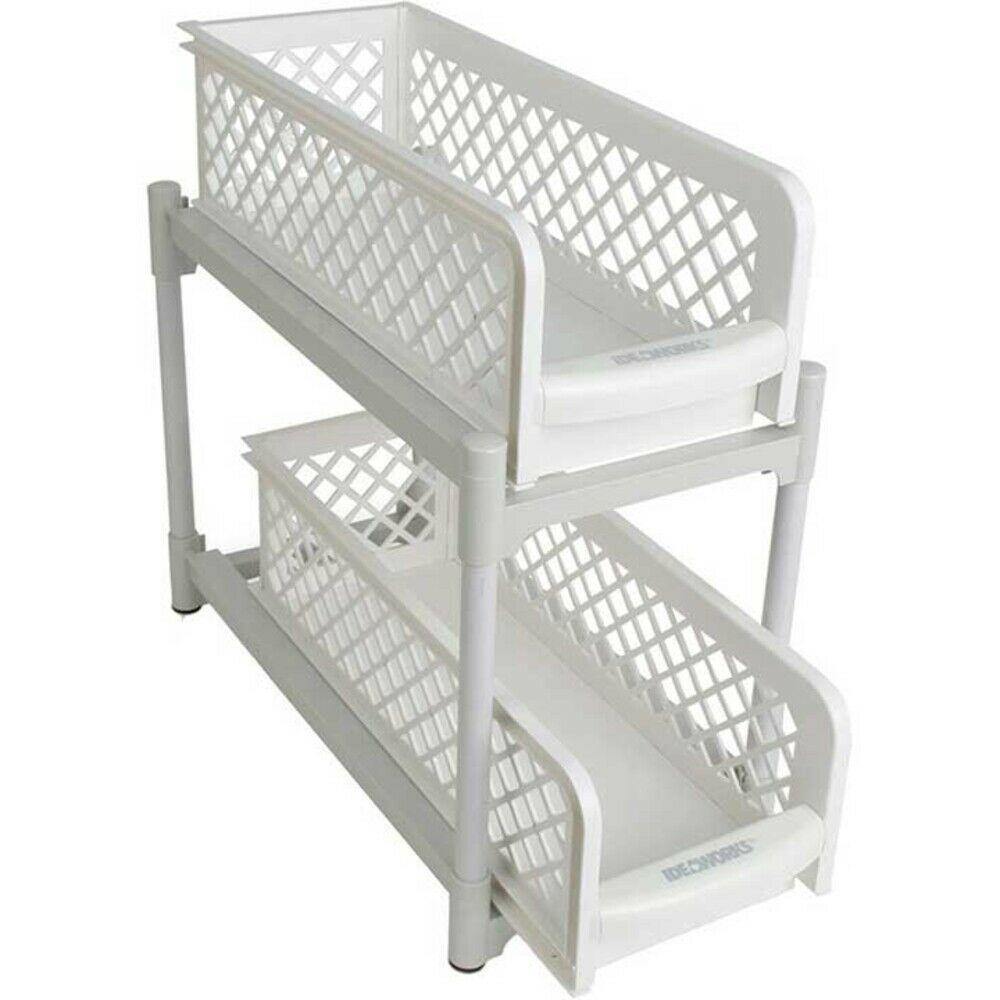 Stability Construction: Easy to assemble. Made of sturdy durable alloy and plastic.
Wide Application: Great for kitchen, bathroom, bedroom and storage room organization. Gain more space in the cabinet, pantry room or even open space.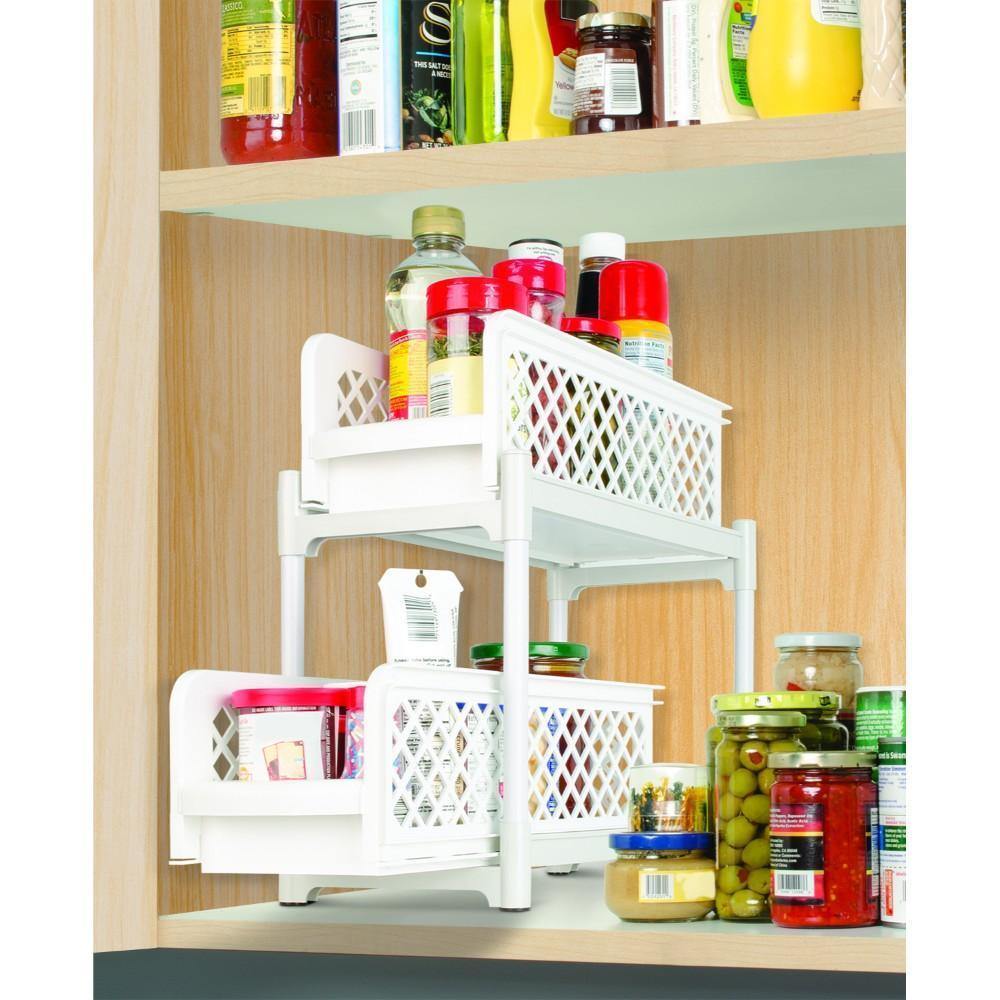 Specification:
Material: plastic
Installation method: desktop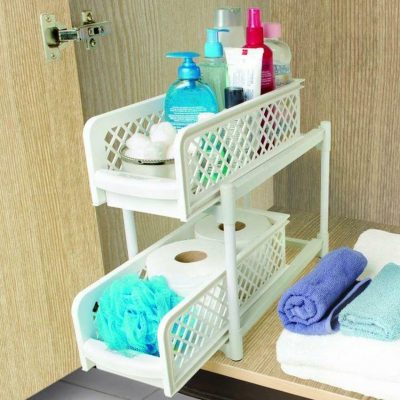 Number of floors: 2 floors
Color: White
Size: 41.5*19.3*9.3cm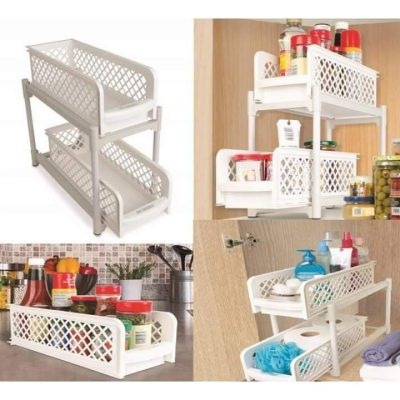 Package Include:
1 x 2 Tier Under Sink Sliding Basket Shelves – White